The upper Fiora Valley by bike
An uncorrupted landscape, all to discover
This breathtaking route takes you through an unspoiled landscape, waiting to be discovered. The roads have only the lightest traffic, which allows you to enjoy the uncontaminated Amiata greenery to the full. The most challenging sections are the final part of the dirt road which leads to the S.P. 4 before Selva, the S.P. 123 which skirts Fiora (1.5km), and the last ascent towards Santa Fiora.
First Stage
From Santa Fiora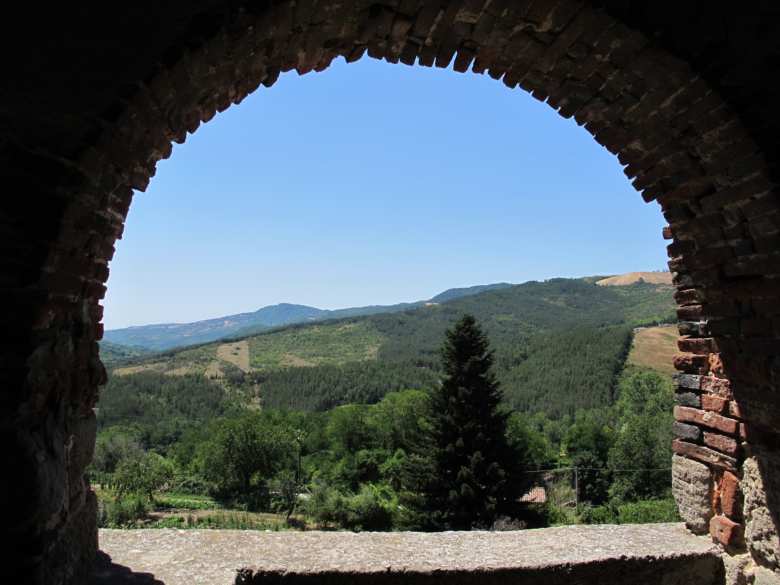 The route starts from the square in Santa Fiora, crosses a bridge and then turns right, before heading downhill towards Selvena and Sorano on the S.P. 4. After 2.9km, near Amiata Salumi (which will be on your right), take a left turn onto the dirt track. After another 2km you will reach a ford over the river Scabbia (4,8).
From this point the road continues gently uphill. Continue for another 1.6km before leaving the main track and taking the dirt road on the left. This slopes downhill before reaching a ford over the river Rigo Secco (7,8), after which the climb becomes steeper. 2.2km later you will reach the S.P. 4 where you will turn right and continue reaching Selva (12,4).
Go through the town and follow the road downhill towards Santa Fiora for another 2,7 km. Then take the next right, leaving the S.P. 4 and taking the S.P. 123 on your left. Be sure to follow signs for 'Convento'. Shortly after you will reach the monastery, and from here the road heads downhill for around 1.6km, at which point you will see a fountain on the left and a bend on the right: just before the fountain on the left you should take the dirt path, called "Via del Prato", which heads uphill for 1km. After this, the route becomes decidedly hilly for a time, followed by a pleasant downhill section. At the T-junction keep right. At the second T-junction, which is on asphalt, also be sure to keep right staying on the S.P. 119. Before the bridge, turn right again, and shortly after a steep climb of 1.5km begins, on asphalt.
After this, the ascent becomes easier. Continue along the hilly road for a further 3.4km until you reach a dirt track on the left which, after an additional 1.9km, will take you back onto the S.P. 4. From here, turn left and go downhill: shortly after you will reach the shop "Amiata Salumi" once again. From here, head back to Santa Fiora on the route you started out on (34.3).
You might also be interested in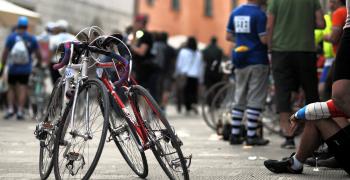 directions_bike
Learn more
Cycling
Cycling is the best way to delve deep into the soul of a territory. It allows you to reach the most beautiful places by taking the less-travelled
continue...