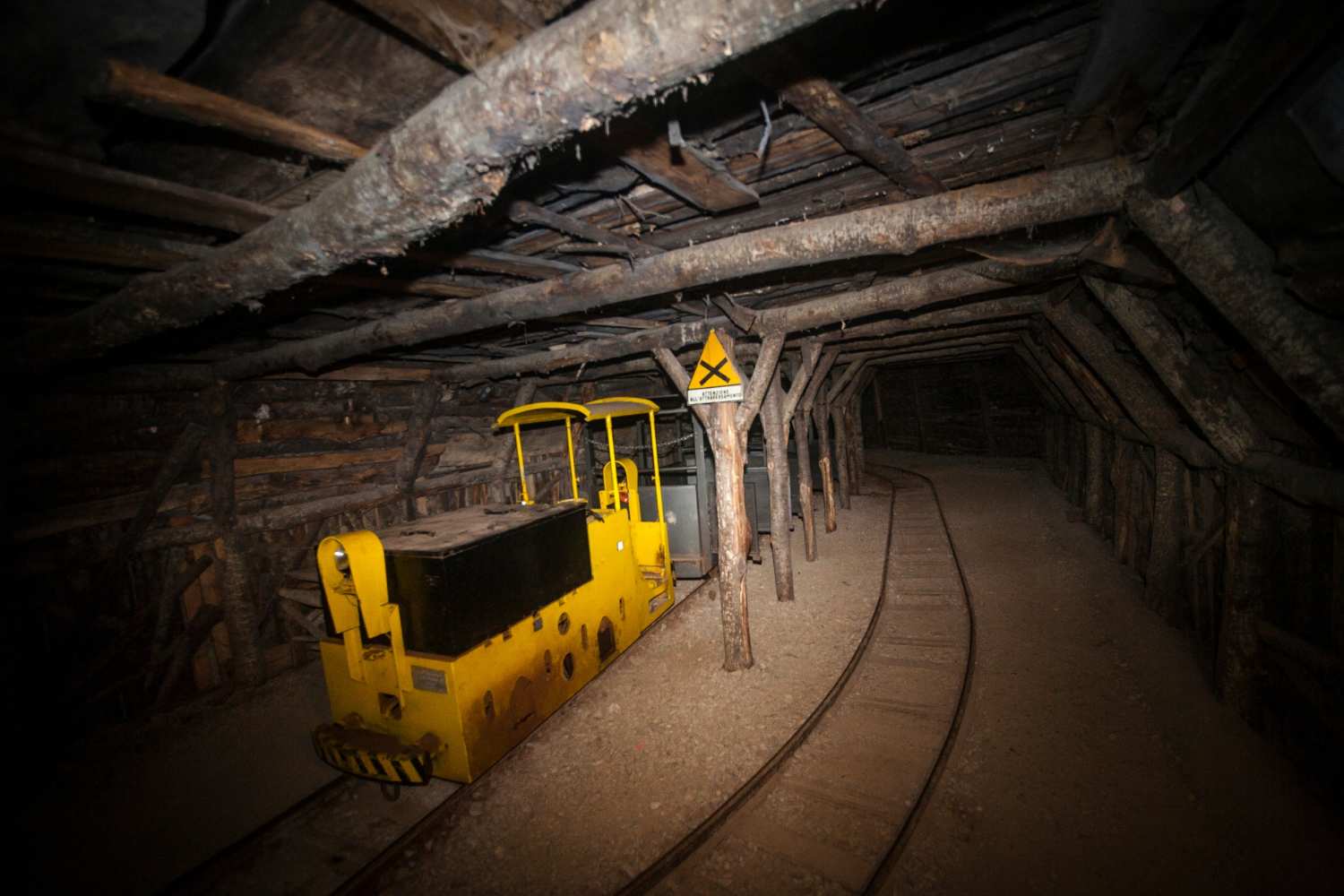 Photo ©Ambito Turistico Amiata
The best itineraries to discover a "parallel" and underground world, as wonderful and interesting as above
Four unmissable underground sites to visit in Monte Amiata
Visiting Monte Amiata is an immersive experience in a unique and fascinating area of Tuscany, made up of forests, mountain villages and unexpectedly interesting underground.
You can wander in complete relaxation surrounded by the silent sounds of the woods, listening to the wind blowing through the centuries-old beeches and chestnut trees. The villages are simply waiting to be explored, each with its own culture made up of authentic traditions and flavors. However, don't forget to also explore undergound. Here's an itinerary to discover the underground Amiata, where water, earth and fire are the dominant elements in the natural and somewhat wild landscape.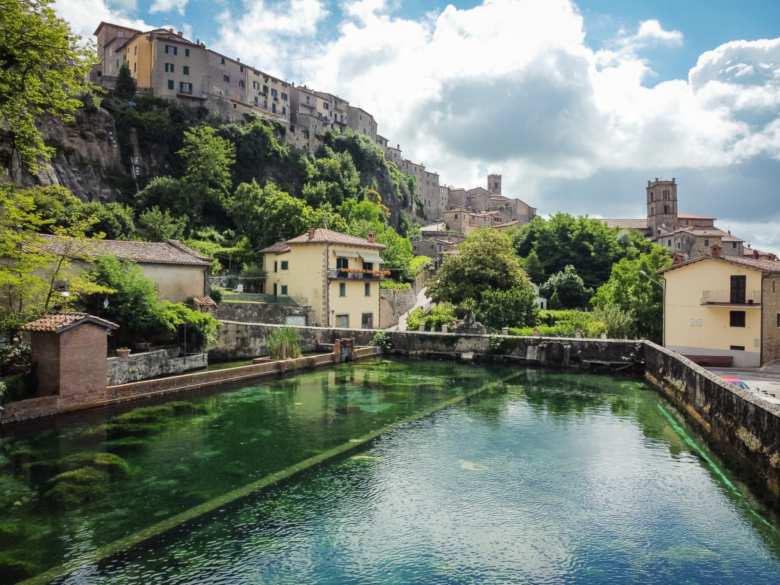 The first thing to make sure to see is the source of the Fiora river, the main waterway of Monte Amiata. The guided tour winds along a tunnel of about 600 meters that leads inside a cave. Here, you can find the main source that offers the spectacle of the water emerging from the rock, like a small natural miracle that never stops occurring.
On the surface, the church of the Madonna della Neve rises right above the source, while not far away the Peschiera of Santa Fiora contains the waters of the river in a charming basin.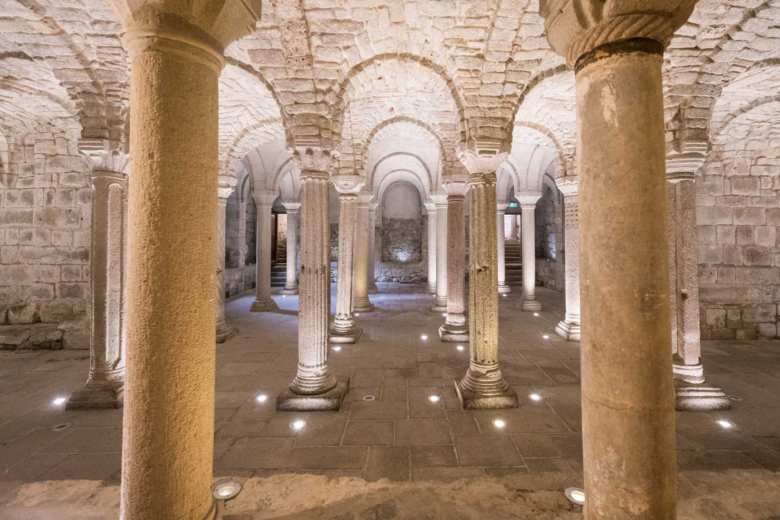 A man-made attraction awaits in Abbadia San Salvatore, formed well before the year 1000, a single crypt in which more than thirty different columns grab your attention and invite you to carefully observe the many decorations and stone faces peeking from above.
A short distance from the crypt is the Abbadia San Salvatore Mining Museum Park. The extraction of cinnabar and the production of mercury brought wealth to this area for years, and has now been made a center for interesting itineraries. Here, you can immerse yourself in the multimedia rooms that tell the story of the mine, and then visit the gallery on a traditional yellow train. In Piancastagnaio, on the other hand, you can find the Siele Mining Village that offers a retrospective on the life of the miners who, in addition to working in the Siele Mine (the first in Italy), also made it the center of their social life.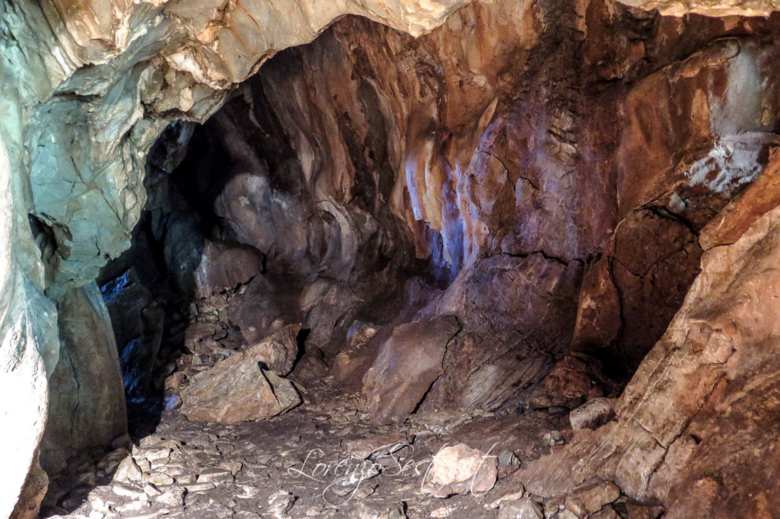 One last unmissable stop is located outside the village of Castell'Azzara, the Sassocolato Cave. As the name suggests, over the years incredible shapes have been formed within this natural cave that intertwine and slide motionless along the walls of the cave, fascinating tourists, visitors and trekkers as well as passionate speleologists.
The entire Amiata area contains small gems hidden underground as well as on the surface, not to be missed if you are looking for the true essence of Monte Amiata.
You might also be interested in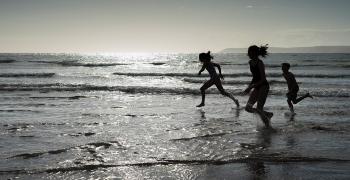 child_friendly
Learn more
Family
Travelling to your holiday destination is a fundamental part of your vacation and it's important for your children to avoid the boredom, have fun and
continue...