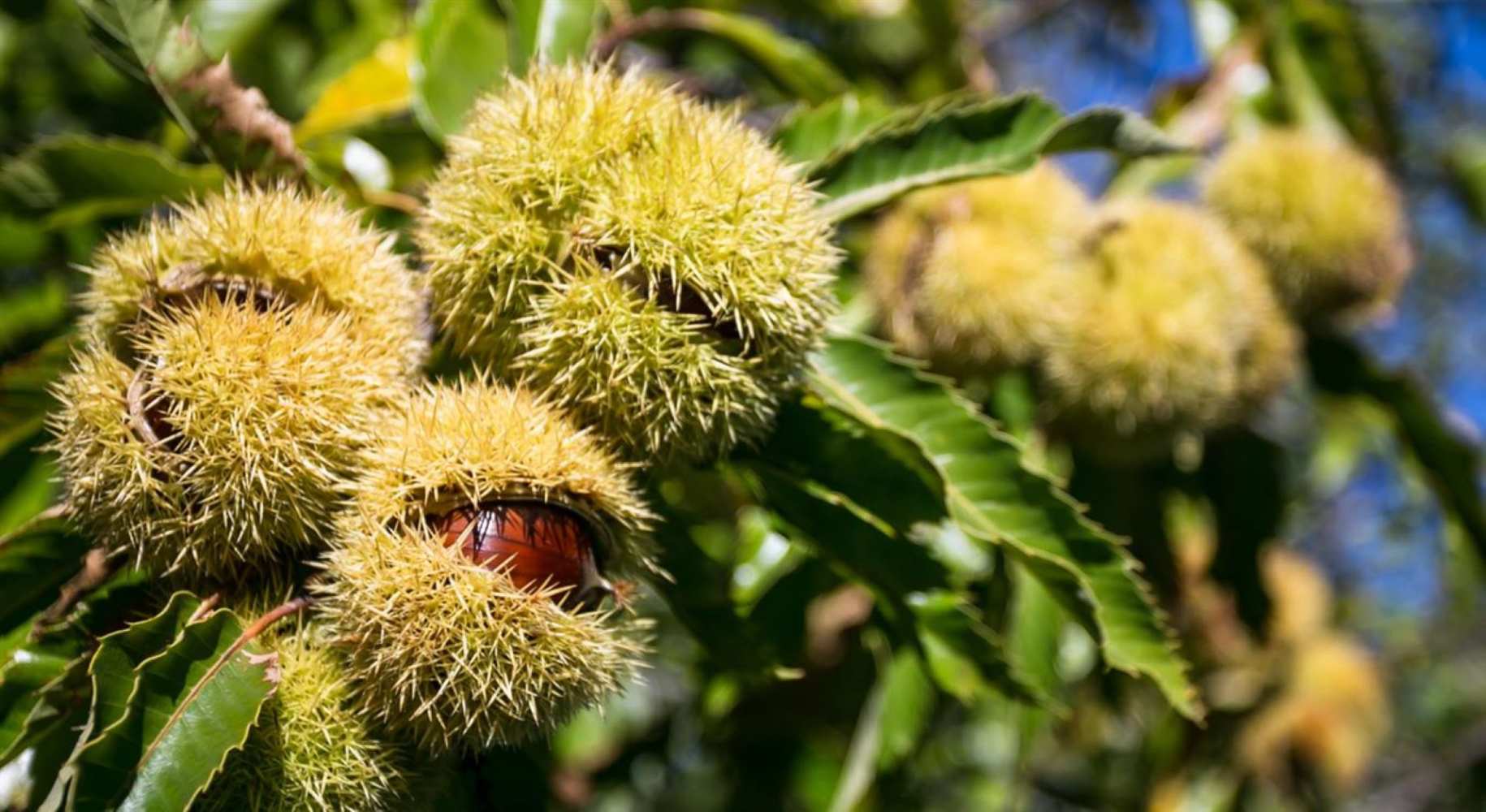 Photo ©Ambito Turistico Amiata
Walk in the woods, experience harvesting, festivals and parties to celebrate this symbol of tradition: discover the Chestnuts of Monte Amiata IGP
Collect, taste and celebrate chestnuts in Amiata
The autumn season is a triumph of colors and flavors enveloped by the crisp air that heralds the arrival of winter. The Amiata woods boast branches painted varying shades of yellow and orange and winding red paths covered with leaves, a real spectacle for lovers and neophytes of fall foliage. However, it the fruits of Monte Amiata that really conquer both hearts and palates. For those seeking to explore inature and villages, here we are in the Tuscan homeland of chestnuts.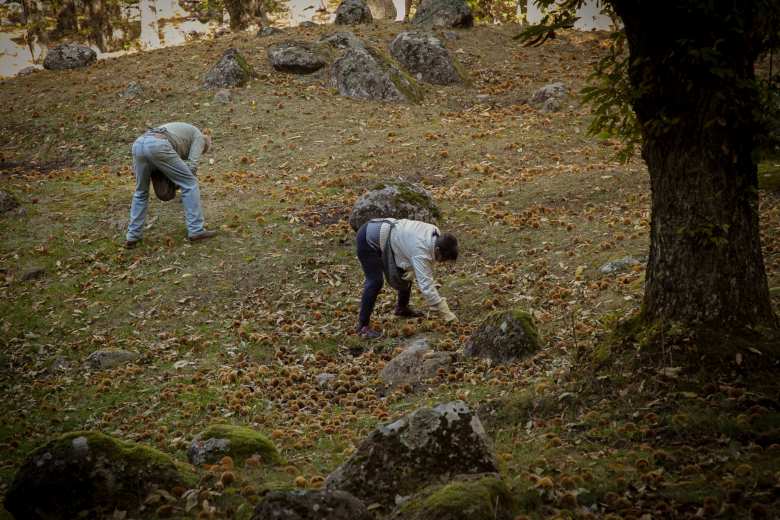 Amiata is surrounded by between 500 and 1000 meters of chestnut groves and coppice woods, a natural treasure protected since the 14th century when the local communities established strict rules for the protection of vegetation, with well-defined times and methods for the production of wood and the harvest of fruit.
Today, the Amiata chestnut has been awarded IGP status and is the star of recipes, festivals and itineraries. A network of paths winds through the wooded areas along the numerous and characteristics villages that must be seen.
The actual cultivation of chestnuts can begin around 350 meters above sea level, slightly lower than the natural woodland that is bound by strict production and harvesting rules aimed at preserving the natural qualities of the product and the health of the soil.
During the harvest period which takes place from mid-September to mid-November, some producers open their chestnut groves to visitors who want to try their hand at this activity and spend time outdoors, allowing you to get away from the routine or spend a day with the whole family bringing home, literally, the fruits of your work.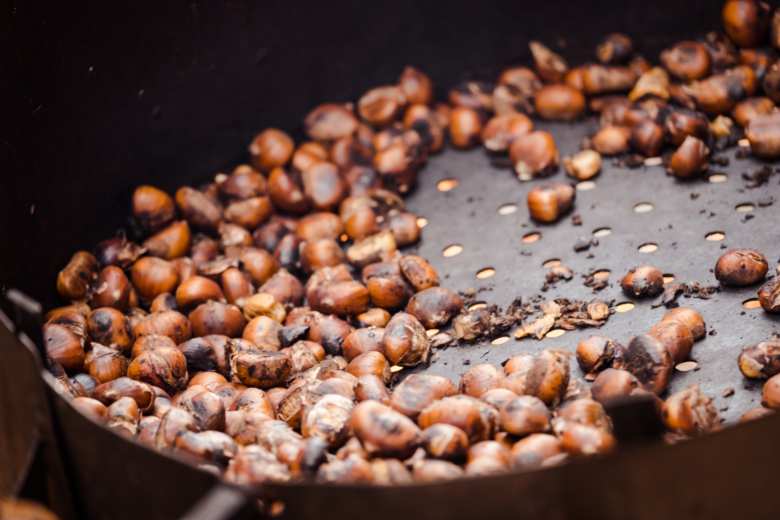 The sweet and delicate flavor of the Amiata chestnuts in its three varieties of Marrone, Bastarda rossa and Cecio, is celebrated during the many festivals that bring life to the villages and fill the air with that typical scent that speaks of autumn and bracieri. Festivals include the Crastatone of Piancastagnaio, the Festa del Marrone of Santa Fiora and La Castagna in Festa of Arcidosso which take place between October and early November. They are the ideal opportunity to immerse yourself in traditions and typical products, taking advantage of the open cellars in which to taste delicious wines and foods based on berries with chestnuts and mushrooms. On these occasions, you cannot miss trying Castagnaccio, the dessert that most typically celebrates the chestnut and that's famous throughout the world for its unique flavour.
You might also be interested in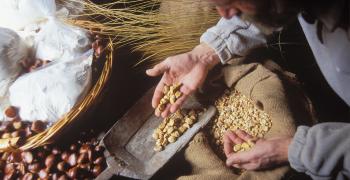 Learn more
Food and Wine
Olive oil, wine, truffle and other culinary delights make up the excellence of Tuscan gastronomy.
continue...