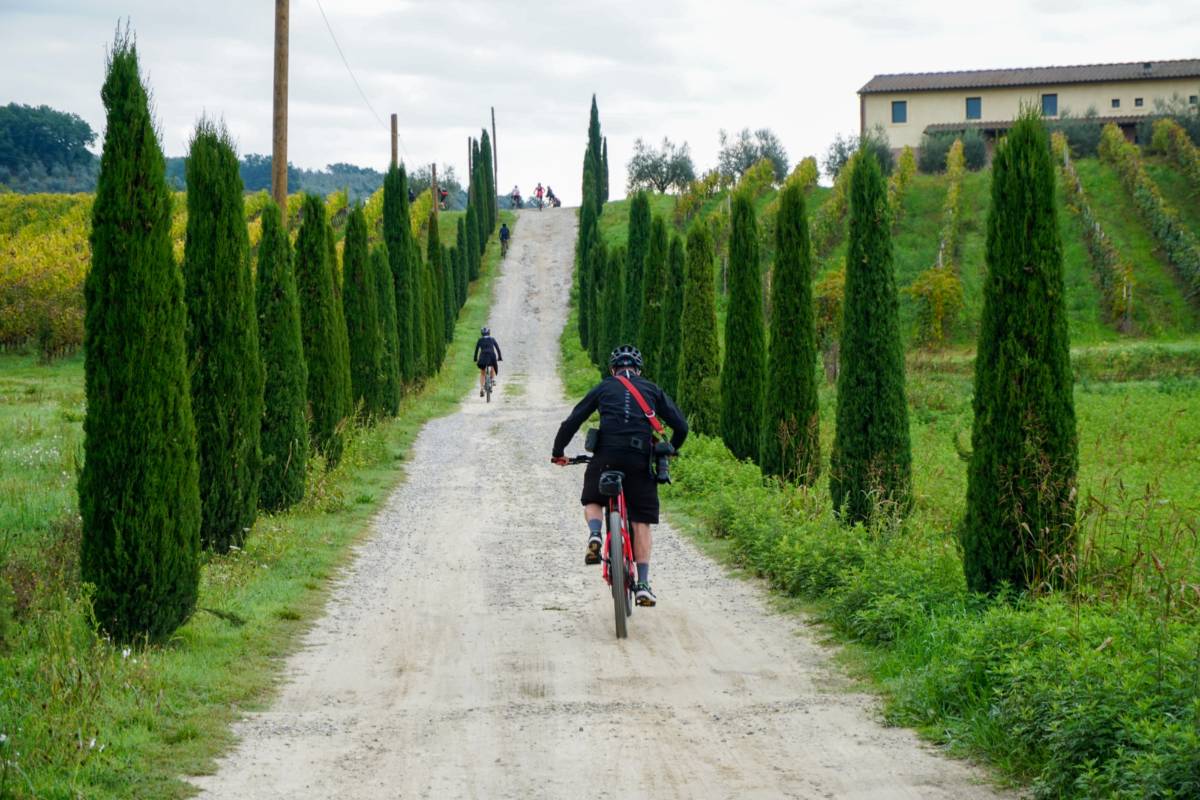 trail along the historical Romea Strata route, in the Montalbano hills
Mountain biking between Fucecchio and Vinci along the Romea Strata
Duration: 1 day
Difficulty:Demanding
Kilometres and kilometres of pretty gravel roads, postcard-like landscapes filled with vineyards and olive groves, charming hamlets where time stands still: these are just a few hints of what to expect along this 45k loop itinerary that sets off from Fucecchio and then winds through the scenic Montalbano hills. Besides Fucecchio, the towns of Cerreto Guidi, Vinci and the little hamlet of Anchiano (that's where the great Leonardo was born) are also part of the road map.
Outlined for the Fucecchio Bike&Ride edition of the Slow Travel Fest 2019, this trail borrows from the historical route known as the Romea Strata, an ancient path that in medieval times led pilgrims from central and eastern Europe to central Italy, and eventually merged with the Via Francigena right in Fucecchio.
In terms of the level of difficulty, this itinerary can be described as moderately demanding. The gravel and paved roads you'll cycle on are wide and mostly easy to ride, but keep in mind that the gentle Montalbano hills will often present steep climbs and descents, sometimes shorter, sometimes longer. Of course, if your legs let you down in the middle of a climb, you can always walk, carry your bike, and simply enjoy the view while you recover!
Note that this itinerary also has a 60k variation: you'll find more details below.
You might also be interested in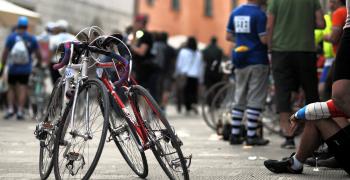 directions_bike
Learn more
Cycling
Cycling is the best way to delve deep into the soul of a territory. It allows you to reach the most beautiful places by taking the less-travelled
continue...