account_balanceMuseums
Medici Villa in Cerreto Guidi
Discovering the splendid noble residence commissioned by Cosimo I de' Medici now hosting  the Historical Museum of Hunting
The Medici Villa in Cerreto Guidi, declared an UNESCO World Heritage Site together with the other Medici residences in Tuscany, was built around 1556 on the commission of Cosimo I as a hunting residence and to be the territorial garrison near the Fucecchio Marsh, a wetland that was once rich in wild game.
The building's design, distinguished for a unique flight of brick, zig-zag stairs leading to the entrance, is attributed to Bernardo Buontalenti.
Visitors to the Villa can admire several portraits of the Medici family and exquisite furnishings coming from different eras and origins. The relationship between the Villa and the Marsh habitat is illustrated in maps and models.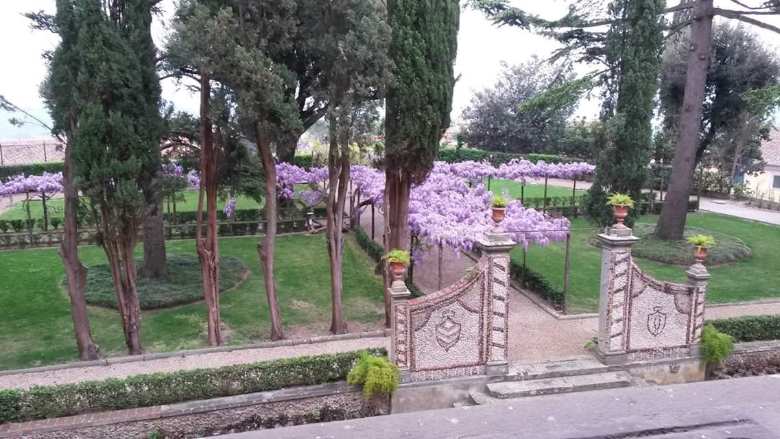 The Villa is also home to the Historical Museum of Hunting and the Territory, found on the first floor. The museum boasts a weaponry collection featuring mostly hunting and shooting equipment dating from the 17th to 19th centuries, some of which come from the Bardini estate and others from storages, donations and temporary loans. In some rooms, visitors can find decorative frescoes from the late-Neo-Classical period, such as the landscape with ruins that can be seen in the northern loggia.
Take a virtual tour inside this amazing villa and visit its basement through the 3D tour below.
Cerreto Guidi
CHURCHES AND HISTORIC HOMES IN THE ROLLING MONTALBANO HILLS
Cerreto Guidi sits in scenery of rolling hills, dominated by traditional vineyards and olive groves. Visiting this countryside, looked after over the centuries and dotted with farmhouses, villas and churches, is a way of seeing the Tuscan landscape anew and at its most typical. The earliest historical documentation dates to 780 and refers to Cerreto in Greti, as it was known as the time. ...
Morekeyboard_backspace