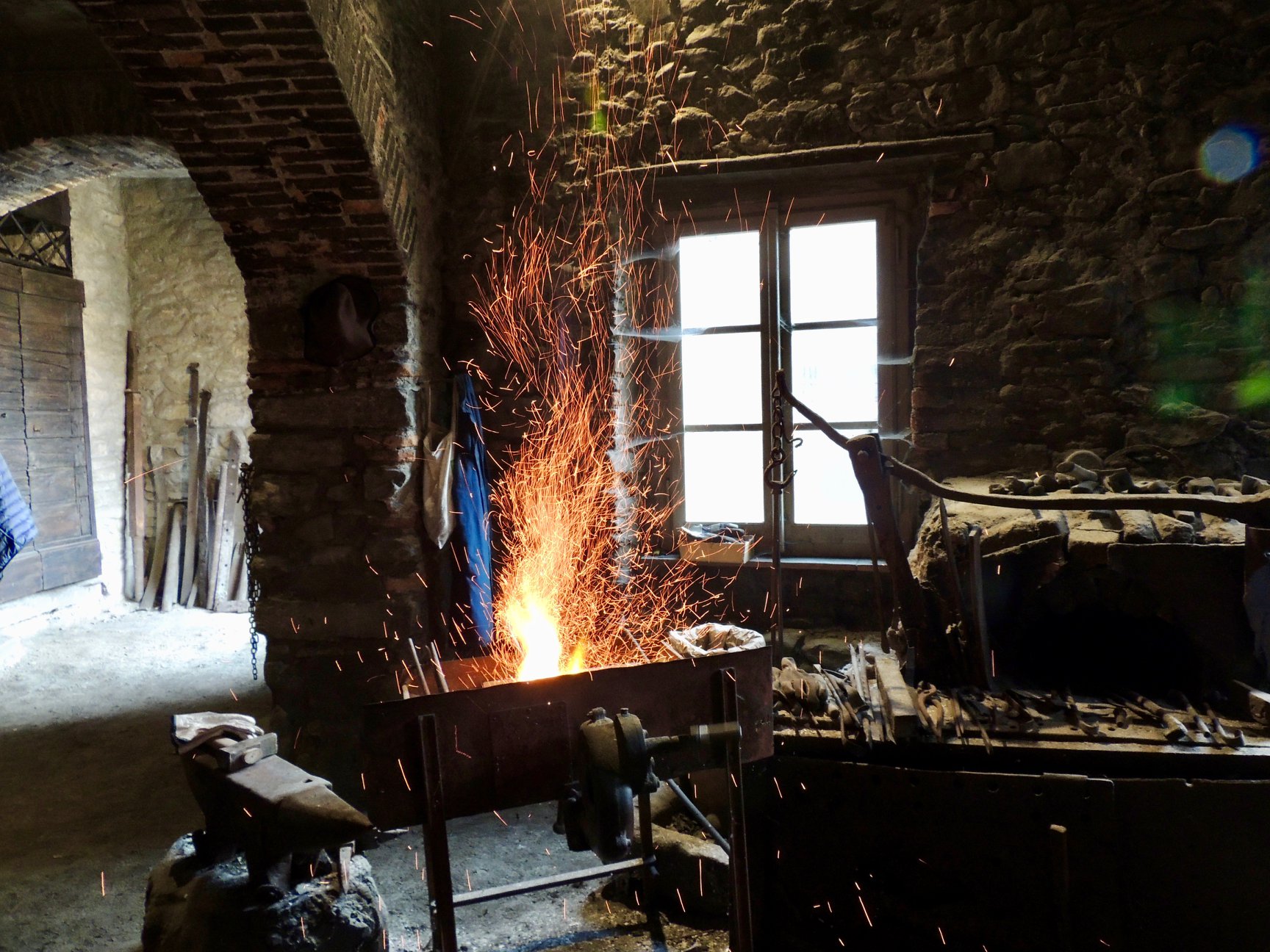 account_balanceMuseums
Papini Foundry, Maresca
A matchless example of industrial archaeology in the Pistoia Mountains
The Historic Ironworks of Papini in Maresca, in the municipality of San Marcello Piteglio, is one of the main stops on the Iron Route, part of the large Ecomuseum of the Pistoia Mountains.
The historic presence of the steel industry in these mountains is due to the availability of water and forests, sources of natural energy that have for centuries allowed for the operation of all the machinery necessary for iron processing.
The mineral was extracted from the rich mines of the Island of Elba and later distributed to the various ironworks in the area. It was Cosimo I de 'Medici, in the sixteenth century, who gave great impetus to this industry, making the area the first iron and steel center in Tuscany. The opening of the grand ducal road in 1778 contributed to its further development.
Today, it's possible to visit the ironworks, the oldest in Tuscany. Its activity, which has seen generations of artisans pass through, ceased in the 1980s, but its history and its importance for the territory continue to live on through the tools and instruments on display.
Hammers, wheels and forges tell the story of the blacksmith's profession. You can even experience first-hand the hard work and complicated skills needed as workshops allow you to try to become excellent iron masters.
Info: ecomuseoopt.it
Social & Web
Find out what they say about us, and tell us about your Tuscany!
San Marcello Piteglio
Among small villages and paths in the heart of the Pistoia mountains
The area of San Marcello Piteglio is one of the most charming areas of the Pistoia Mountains and is particularly popular in the summer months due to its cool and dry climate. The chestnut forests alternate with extensive beech woods covering the slopes of the mountains, whose valleys are crossed by clear, rushing streams that are ideal for water sports. ...
Morekeyboard_backspace