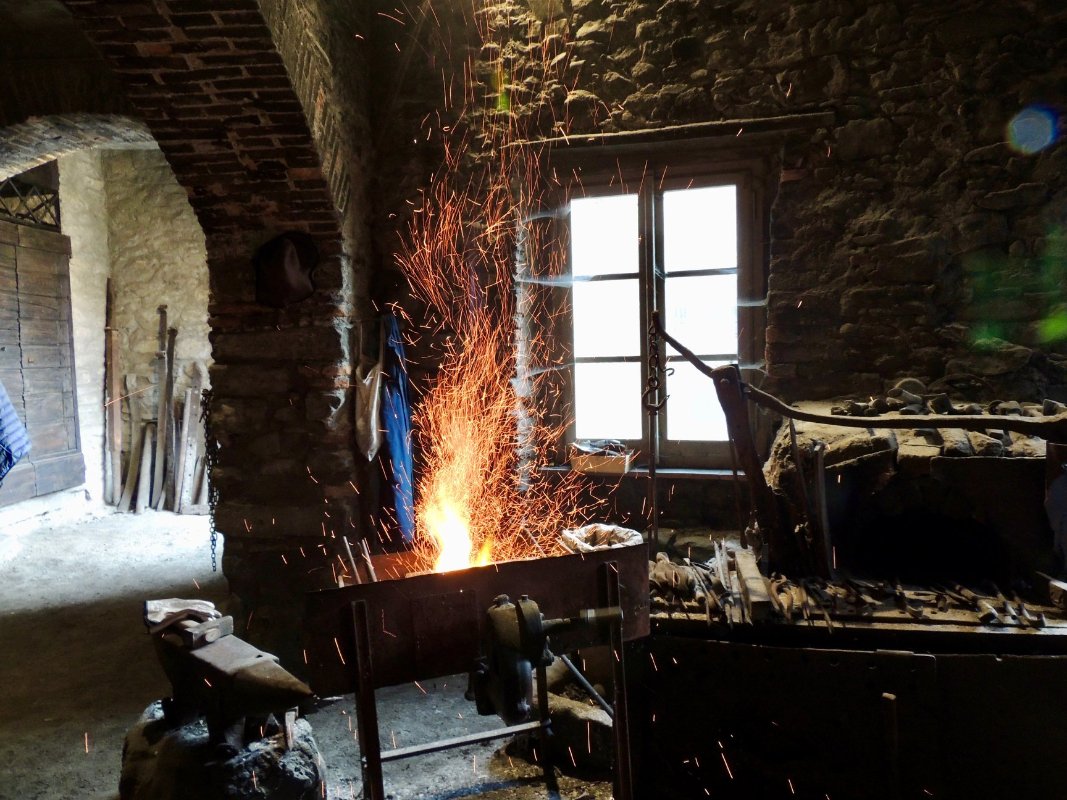 account_balanceMuseums
Papini Foundry, Maresca
A matchless example of industrial archaeology in the Pistoia Mountains
The Papini Foundry in Maresca, situated in the municipality of San Marcello Piteglio, is one of the main stops along the Iron Itinerary, part of the Montagna Pistoiese EcoMuseum.

The historic presence of the iron industry in these mountains is due to the water found locally, which was a source of natural energy in the past, keeping all the machinery in motion. In the 1600s, Cosimo I de' Medici left his mark here too, ensuring that the area became the first steelworks in Tuscany: the iron from Elba's abundant mines reached this far.

The foundry, the oldest in Tuscany, is now open to the public. Its operations, which provided employment to generations of artisans, ceased in the 1980s, but its history and importance for the area lives on through the equipment on display. Hydraulic tools like the power hammer as well as wheels and lathes are all shown. Smithing workshops are also available so that visitors can experience the hard work and skill needed to do this job.
Info: www.ecomuseopt.it
Social & Web
Find out what they say about us, and tell us about your Tuscany!
San Marcello Piteglio
Small villages and woodland trails in the heart of the Pistoia mountains
The area of San Marcello Piteglio constitutes one of the most picturesque parts of the Pistoia Mountains, best appreciated in the summer months for its cool and dry climate. The chestnut forests alternate with extensive beech woods covering the slopes of the mountains, whose valleys are traversed by clear and rushing streams, perfect for water sports. ...
Morekeyboard_backspace
You might also be interested in