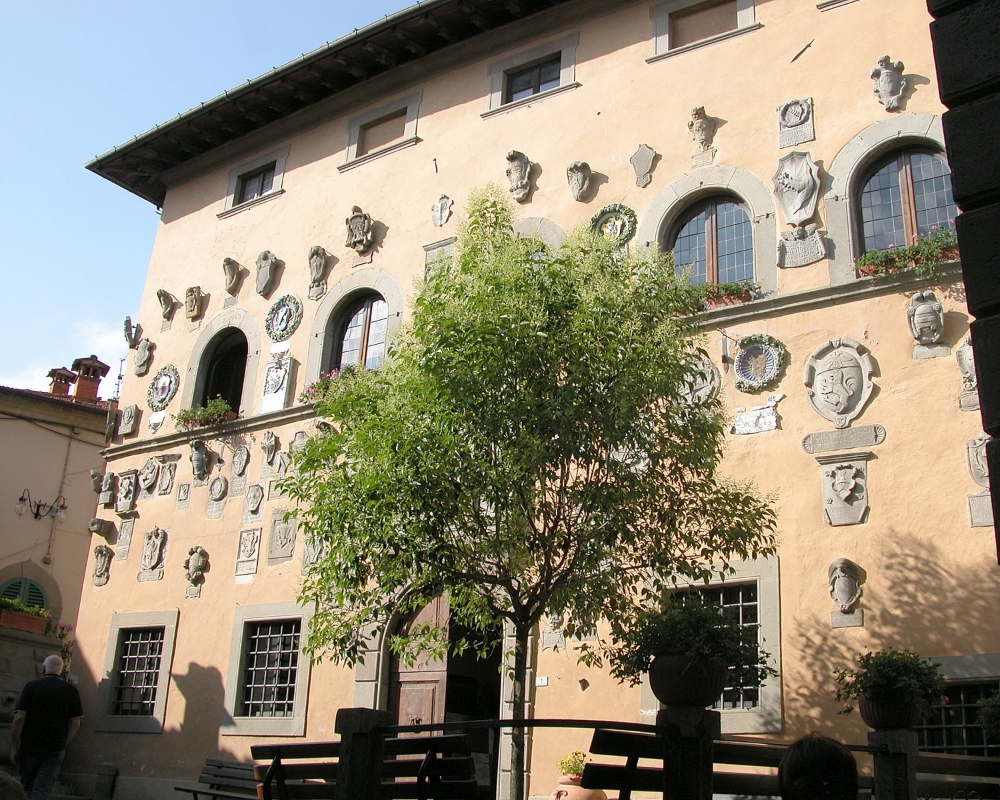 location_cityArchitecture
Palazzo dei Capitani della Montagna
An architectural gem located in the heart of Cutigliano
The '
Capitano della Montagna
' first resided in
Cutigliano
in
1373
, moving into a rented building not far from where the
Piazza del Comune
stands today. Four years later, the Captain purchased land on which to build
Palazzo Pretorio
; this historical event is cited in the archives of
S.Iacopo da San Miniato
. According to said document, the terrain was purchased for 277 golden florins, 216 coins and 32 talents. The site included two attached houses and a vegetable garden. In times of war or pestilence, the Captain was expected to reside within the palace, together with his court.
Baldo Altoviti
, a noble Florentine and forefather of Altoviti-Avila, was the first to reside in the palace. Its compact closed mole recalls many public buildings constructed in Tuscany between the thirteenth and fifteenth centuries. Its façade boasts three orders of windows and its motifs are typical of the Florentine Renaissance. The palace's entrance portal is topped by a frieze decoration from the
1500s
, while its windows located directly under the roof have the ear-shape that was typical of architecture during the
1800s
.
Near the palace's fountain, one can see various heraldic signs belonging to '
Capitani della Montagna
'; there were approximately 95 captains between
1444 and 1742
. On the left side of the façade, you'll see a fifteenth century fountain; alongside it, there was once a Marzocco column, boasting a lion with a shield bearing the Florentine lily. Today, for conservation reasons it has been replaced by a replica; the original is now located under the loggia. The palace's small loggia, found almost directly opposite the Palace, dates back to the XV century. It used to host the presentation of notary acts and was where the captain would administer Justice. On the wall at the back of the Loggia, you'll see a small kiosk hosting a fresco depicting the
Madonna and Child
, created in
1577
.
Source: Comune di Cutigliano
Cutigliano
The medieval village in the Tuscan-Emilian Apennines and province of Pistoia
At a height of 678 m above sea level, it holds the Municipal Palazzo, the 15th century church of the Madonna di Piazza and that of St. Bartholomew. According to legend, the town of Cutigliano was founded by the Roman legionnaires from Catiline, in retreat after the defeat they suffered in 63 BC. ...
Morekeyboard_backspace