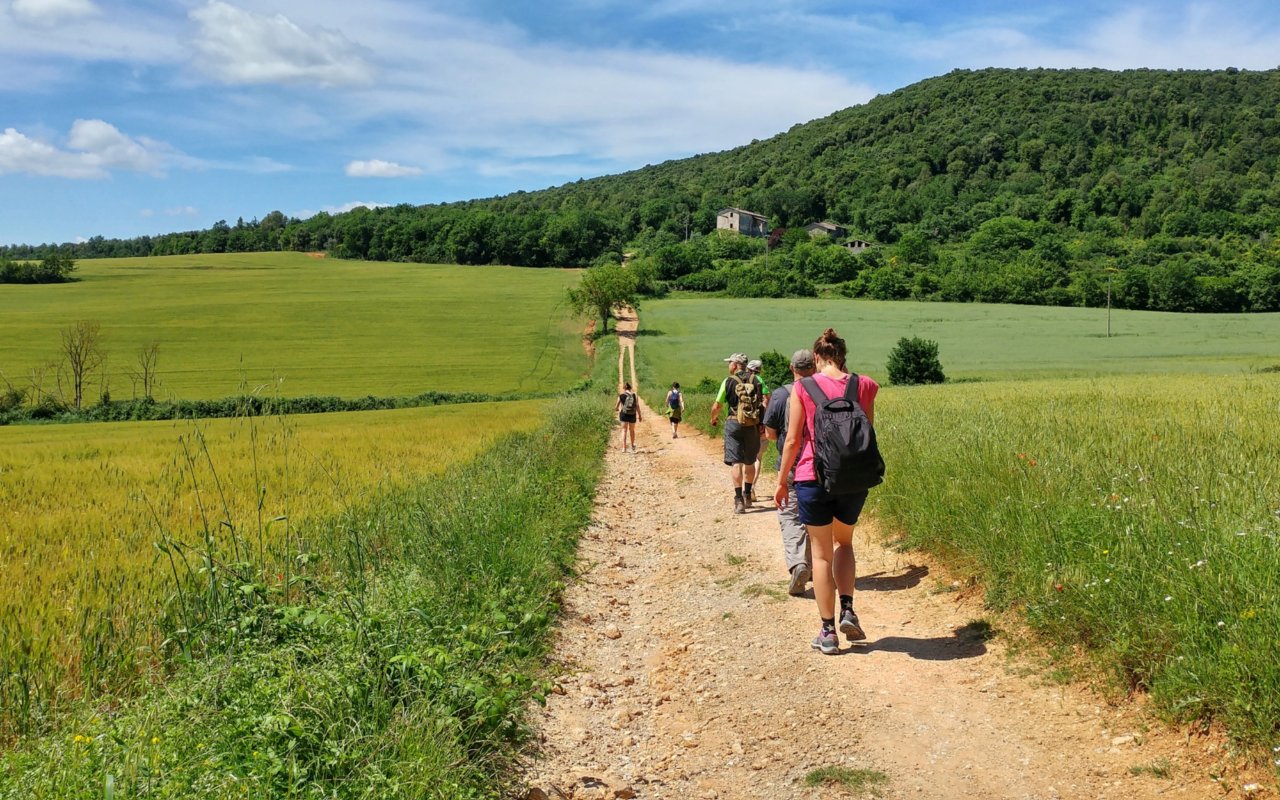 Francigena and Historical Hikes
Undertaking the Via Francigena in Tuscany means walking in the nature, among artistic treasures and history. It marks the trail that Sigerico, the Archbishop of Canterbury, employed to reach Rome and it became a real pilgrimage that in Tuscany starts from Passo della Cisa.
In the past, the trail was used not only for religious purposes. The Franks used to travel it slowly to interact with the local communities. That's why this road reaches also the "town of the walls": Lucca. From here it leads to Altopascio, crosses the Arno river, goes through the Val d'Elsa and reaches Siena. Following the Cassia Road, the Via Francigena traverses the Val d'Arbia and the Val d'Orcia towards Rome. The itinerary winds across the main hamlets, connecting them to the places of worship.
The Via Francigena today is an essential cultural itinerary that can give you the emotions of following in the footsteps of the ancestors and crossing unspoiled landscapes, with many artistic treasures along the way and traditions to discover.
This road features beauty and emotions that have set a new standard for slow travelling, forming an itinerary that is an inner journey, religious or secular, that expands our personal experience, whether we decide to take it on foot, riding a horse, cycling or by car.
In Tuscany, the Via Francigena is strictly connected to other spiritual roads like the St. Francis trail, in Valtiberina, tracing the stages that the saint passed through to reach the La Verna Sanctuary. Others are: Vie Romee, Via Clodia and Via Pisana. Finally, from the Lunigiana to Lucca we find the Via del Volto Santo, a devotion trail dedicated to the wooden crucifix of San Martino's Dome.
Follow in the footsteps of the pilgrims
Walk along the historical hikes all across the region and experience the Tuscan landscapes, hamlets and traditions from at your own pace.
people
What's the buzz about?