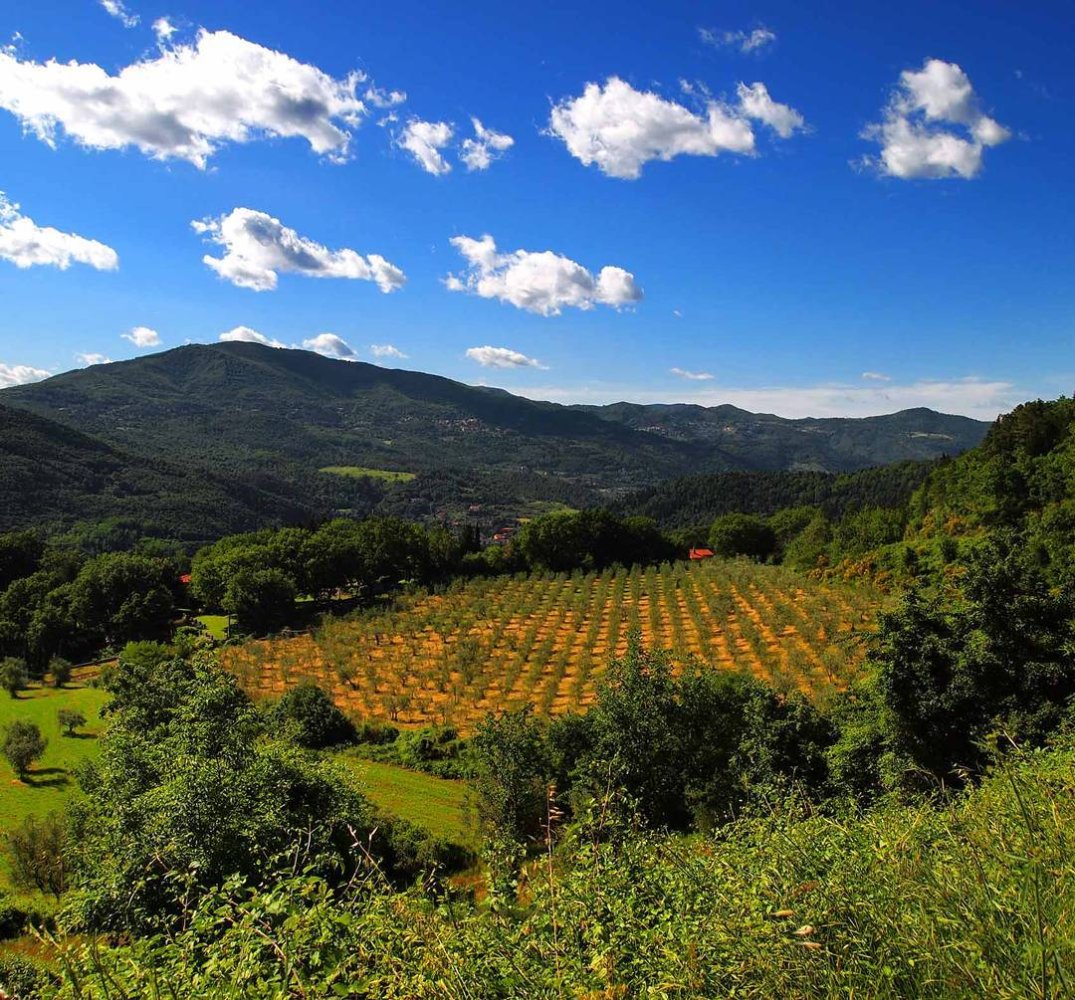 Photo ©Unione dei Comuni della Val di Bisenzio
Where is Tuscany?
Tuscany is one of the 20 regions of Italy. Here you can find useful maps and information, such as the easiest way to reach Tuscany, where are airports and ports.
Italy is composed of 20 regions, Tuscany is one of them. Tuscany is limited on the west coast by the Tyrrhenian sea (with its beautiful Archipelago).
Its land borders, starting from the north and clockwise are: Liguria (Cinque Terre is not in Tuscany), Emilia Romagna, Marche, Umbria and Lazio. To give you an idea of where Tuscany is, here is a list of the distances from other cities to Florence:
300 km south of Milan
280 north of Rome.
From London to Florence the distance is 1600 Km, from New York to Florence it is 6692.80 Km and from Melbourne to Florence, 16103.08 Km.
The easiest way to reach Tuscany by plane is through the Florence international Airport or the Pisa international airport (this second one is more known for the low cost flights of many air companies). Florence, because of its position, also has fast and efficient rail and motorway connections making it easy to reach the rest of the country.
You can also reach Tuscany by boat to the main Tuscan maritime Port of Leghorn. Ferries run from Leghorn/Livorno to Olbia (Sardinia), Genoa (Liguria), and Barcelona (Spain).
Other companies' routes include Piombino-Portoferraio (Elba), Genoa-Bastia (Corsica), Piombino-Bastia, and Bonifacio (Corsica)-S. Teresa di Gallura (Sardinia).
Sometimes we hear people say they're not sure if they were in Tuscany or not; here's a trick.
Tuscany is made up of ten provinces: Florence, Arezzo, Grosseto, Livorno, Lucca, Massa Carrara, Pisa, Pistoia, Prato and Siena. Any town you'll be in will be listed essentially under one of these provinces which are the political sub-divisions of the Region of Tuscany and you can see them in this map.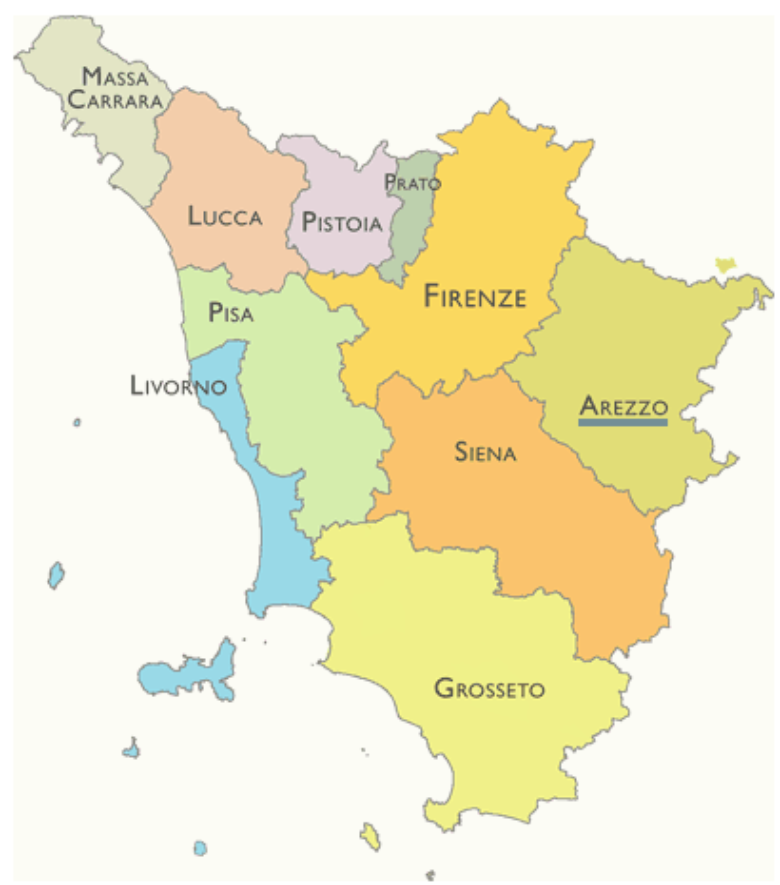 In Italian the word for Tuscany is Toscana [pronounced tosˈkaːna] and its regional capital is Florence.
The whole area of this region is 22,990 square kilometres (8,880 sq mi) and the population is of about 3,7 million inhabitants and Tuscan inhabitants are called Toscani, pronounced [tosˈkaːni].
You might also be interested in