A walk to discover one of the most romantic cities in Tuscany
What to see and do in Lucca in one day
You really need much more than a day to truly get to know the city of Puccini. To fall in love with it, however, requires far less time. Keep in mind the following suggestions on what to do and see to make your romantic day of discovering Lucca very special indeed.
Visit the Cathedral of San Martino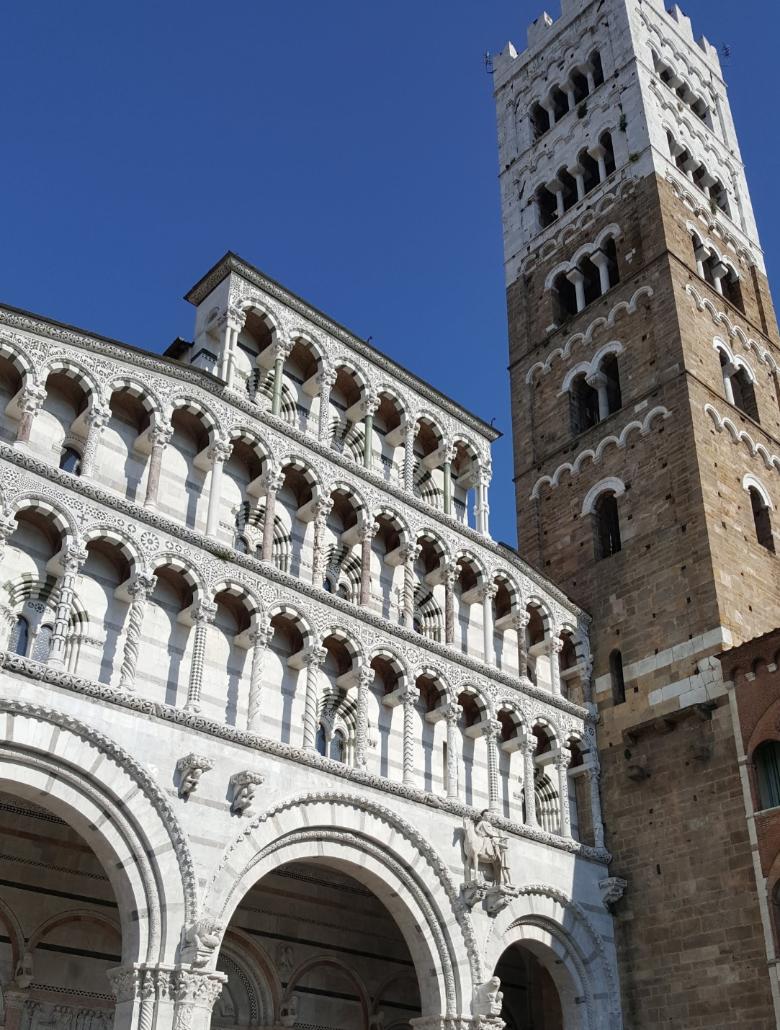 A visit to Lucca's Duomo is unmissable, as is the beautiful piazza that surrounds it. Inside San Martino you can admire paintings by artists as important as Tintoretto and, above all, the famous funeral monument to Ilaria del Carretto, sculpted by Jacopo della Quercia.
Explore the streets of the historic centre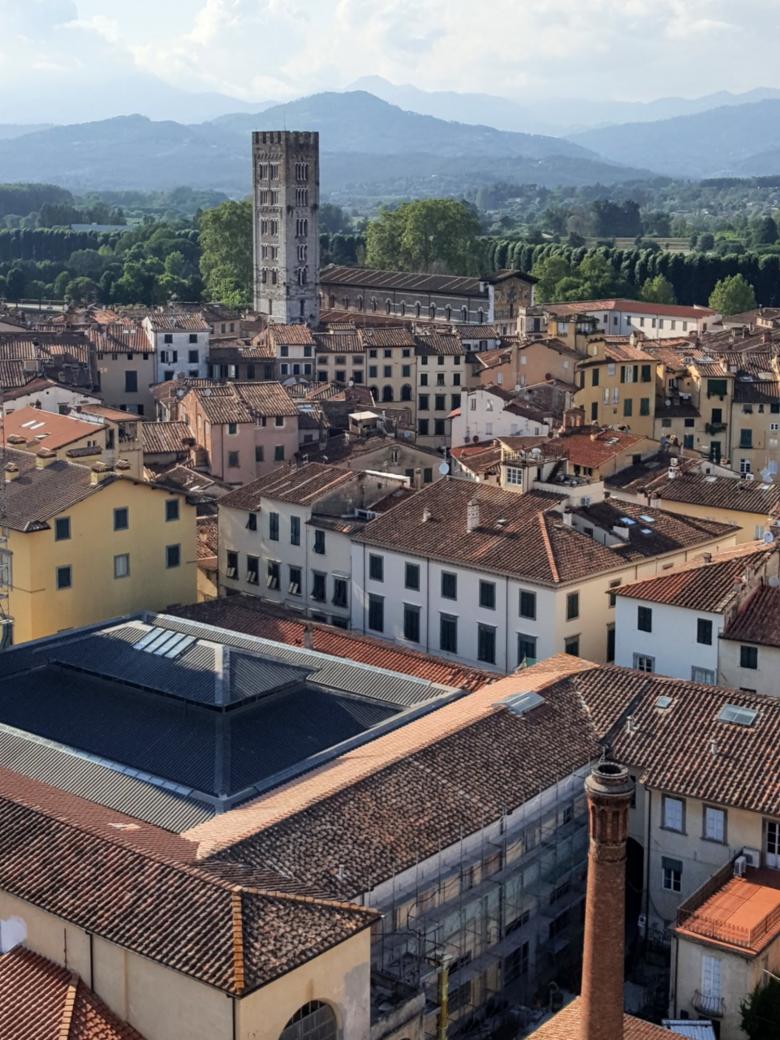 The historic centre of Lucca will be one of the most delightful memories of your trip. Walking hand in hand or cycling one after the other, you will be smitten by the elegance at Lucca's heart, its intricate web of little streets and piazzas, and its vibrant colours.
Permit yourselves a long look through the shop windows and into the boutiques that line via Fillungo, Lucca's principal shopping street. If instead you would rather have some tender moments before one of the city's most beautiful panoramas, climb to the garden on top of the Torre Guinigi, one of Lucca's reference points.
Have an aperitivo in piazza del Anfiteatro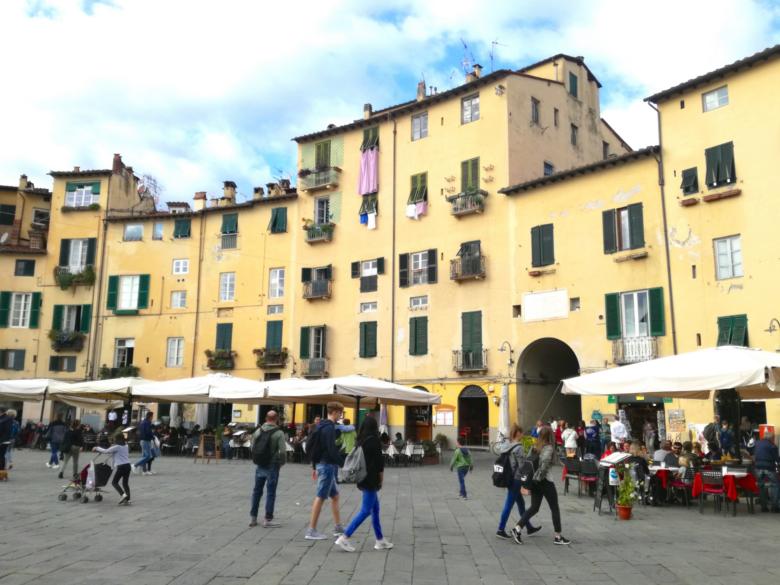 Here you are in piazza dell'Anfiteatro, one of the most iconic and beautiful places in Lucca. Built on the ruins of an ancient Roman amphitheatre, the famous oval-shaped piazza is today one of Lucca's most favoured meeting spots, especially on a sun-kissed Sunday. In piazza dell'Anfiteatro you can also expect to find many bars and trattorias that serve aperitifs and traditional local dishes. Maybe it's time to allow yourselves a little gluttony, wouldn't you say?
Visit the Giacomo Puccini Museum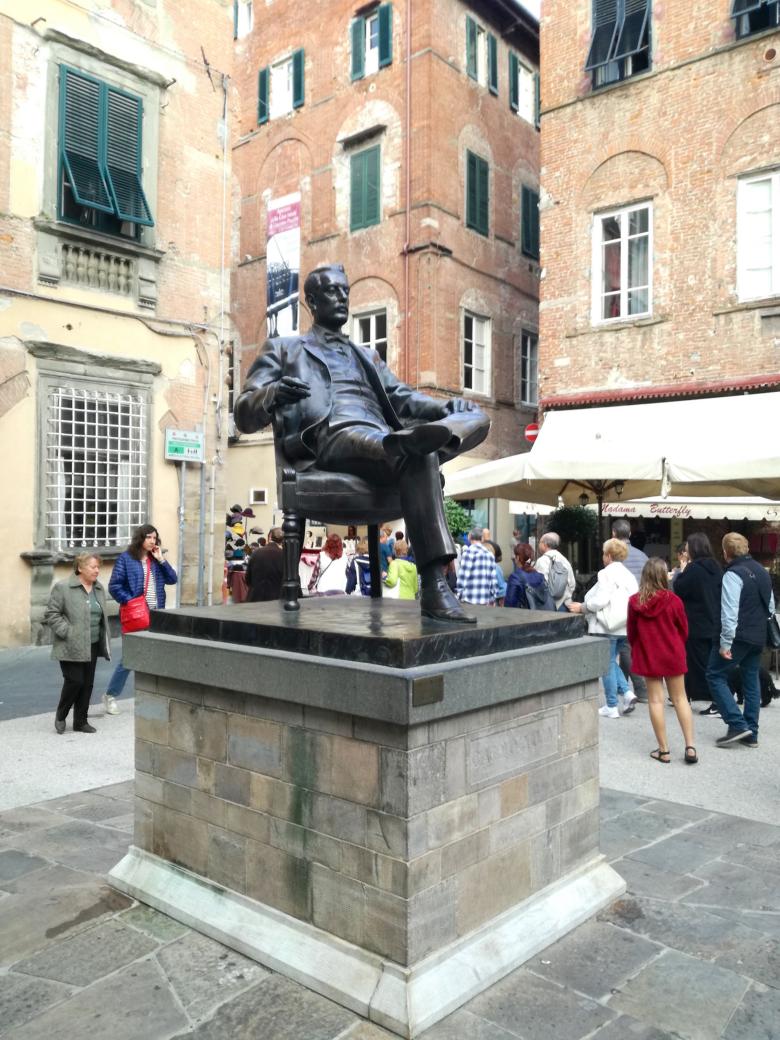 If you are interested in music history you cannot pass up a visit to the birthplace of the great composer Giacomo Puccini. Among the rooms, you will find traces and relics from his work and pieces, in addition to his and his family's furniture and belongings. Then, immediately outside the museum, don't forget to take a photo of the composer's statue. Finally, if I were you, I would go and buy myself a present from the extremely well-stocked bookshop in the same piazza.
Walk hand in hand along the old walls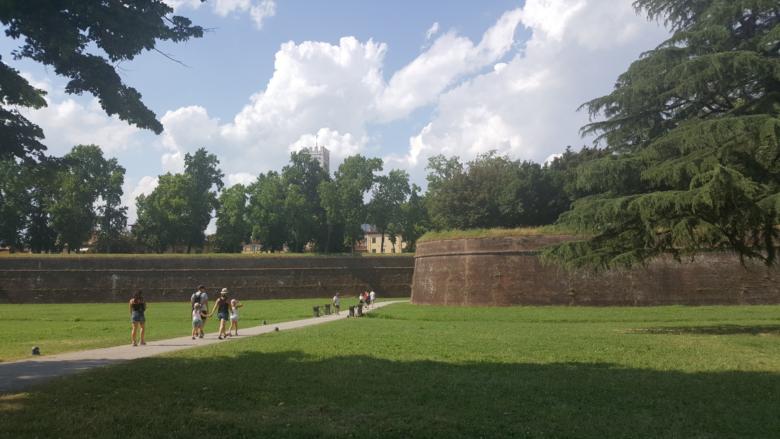 And now for the most romantic moment of your trip to Lucca. Turn your back on the historic centre of town and make for the extensive old walls, maybe taking Porta San Pietro as a reference point. From here you can have a peaceful, relaxing walk, surrounded by the panorama of the hills. You will have a special vantage point over the city and, if you manage to find yourselves there in the glow of sunset, it will be all the more beautiful.
You might also be interested in