Ponte a Moriano to Bagni di Lucca
A tour of the Serchio Valley, crossing the upper plains of the Pizzorne
We take you on a tour through the Serchio valley, through hills studded with villas and farms, before arriving in dense conifer and chestnut woods. The few roads and the small, narrow-laned hilltowns that feature on the upper plains of the Pizzorne testify to the great importance that the area once enjoyed, when it was visited by anyone who was walking the Apennine passes. The churches, refuges and guest houses that surround the beautiful little towns are witness to this.
From Ponte Moriano, you climb the Pizzorne hills and then descend into the valley of the Pescia di Collodi stream. Turn off the road at Pracando and start climbing again towards Boveglio and Benabbio before coming down into the Lima valley, at Bagni di Lucca.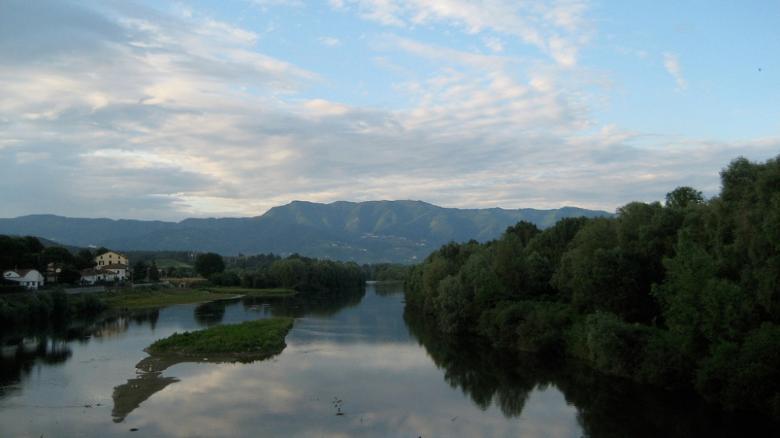 We start the route at Ponte a Moriano, the bottleneck that marks the entrance to the Serchio Valley. The first place that we come to is Matraia.
Matraia stone is one of the materials that distinguishes the civic architecture of the Pizzorne: large merchant residences and country churches, for example. A grey, clear-toned sandstone, it has been widely used across the ages as a building material, not least in the finishing on balconies, windows and door portals, despite being highly susceptible to atmospheric conditions.
From the top of the hill of Pietra Pertusa, the view takes in the soft highlands of the Apennines and the harsher slopes of the Apuan Alps, as well as the Pisan hills, the coast and the luminous skyline on the Tyrrhenian sea. The oldest finds in this area are some small flint tools, dated to the Paleolithic era. A circular stone construction, built around decorated pillars, suggests rituals similar to Celtic ones. Today, you can go paragliding from here.
Third Stage
Hermitage of San Bartolomeo
Continuing onwards, we come to the Crocifisso Hermitage, built in the seventeenth century to house a cross that was miraculously discovered in the wood, among the centuries-old oaks and next to an enormous horse chestnut tree.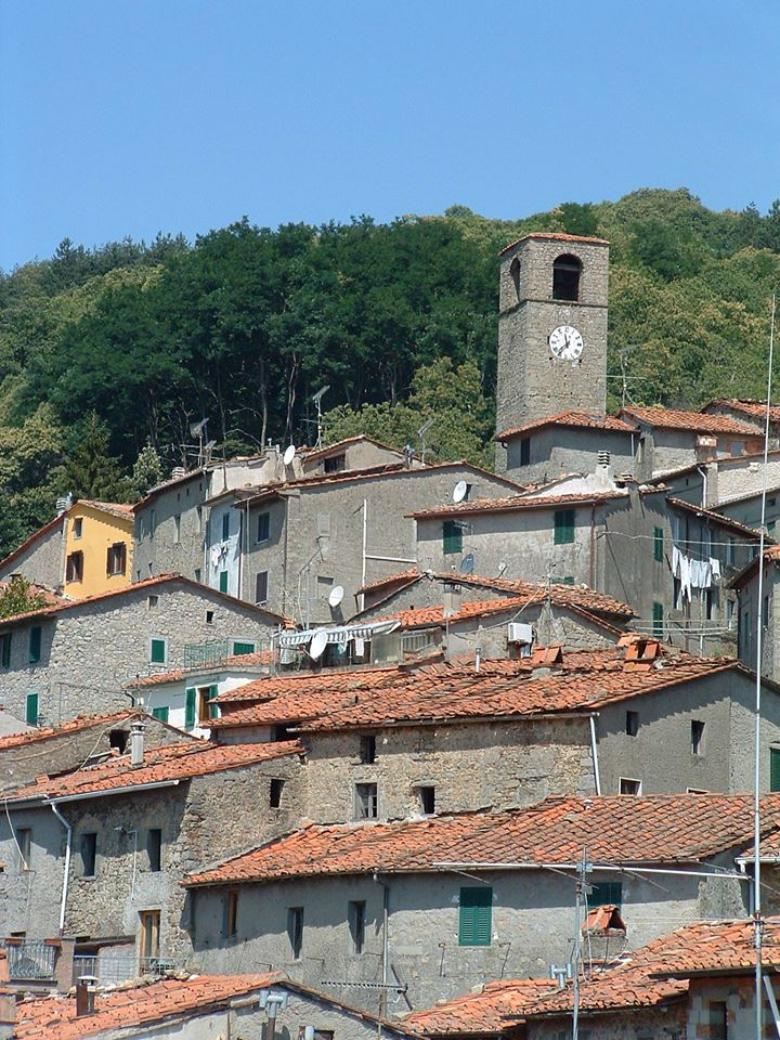 The Pancina chapel is the most famous of the many chapels that stand in and outside the village of Boveglio. This one has a bas-relief of an ox, as does the fountain in the piazza and the baptismal font in the church of San Jacopo and San Ginesio.
In 1581 Michel de Montaigne visited Benabbio and declared it a "fine and beautiful village". In the fourteenth century the area was ruled from the castle of the Lupari, the local lords, but they were eventually hounded from Lucca by Castruccio Castracani and took refuge in Bologna. The parish church of Santa Maria Assunta is home to an extremely precious triptych, painted in 1469 by Baldassare di Biagio.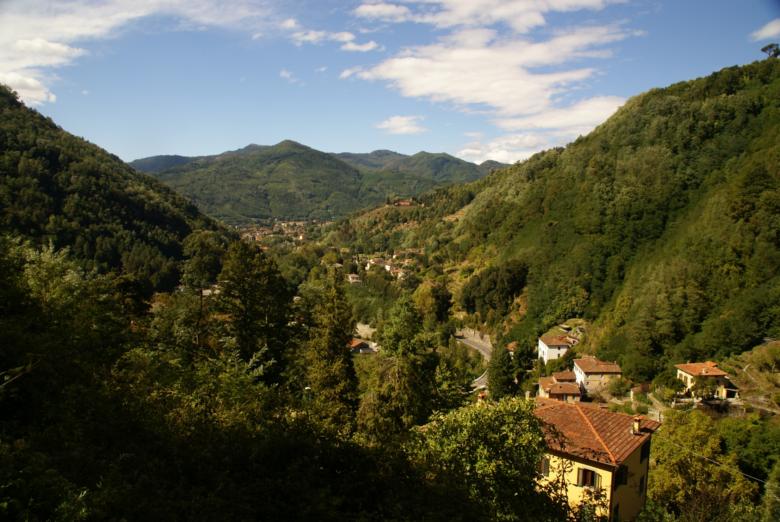 The journey finishes at Bagni di Lucca, a place noted since antiquity for its health-giving thermal waters, of which so many famous historical characters have been enamoured. It is said that they even delighted Dante, who reputedly drew inspiration for his Inferno from the Orrido di Botri.
You might also be interested in