Porcari: what to see and do
Move through the ages with art, architecture, and archaeological remains from throughout history.
The village of Porcari, nestled amongst the green undulations of the Lucca area against a backdrop of the Apuan Alps, constitutes a once-important stop along the ancient Via Francigena. In olden times, Porcari did in fact constitute a strategic crossroads, as it was an intersection point of the Via Cassia and the Via Francigena. Both were major roads connecting Rome with other regions of Italy, and with the rest of Europe. The first document mentioning Porcari dates back to the year 780 when three Lombard nobles settled there after having founded the Abbey of San Sabino near Calci.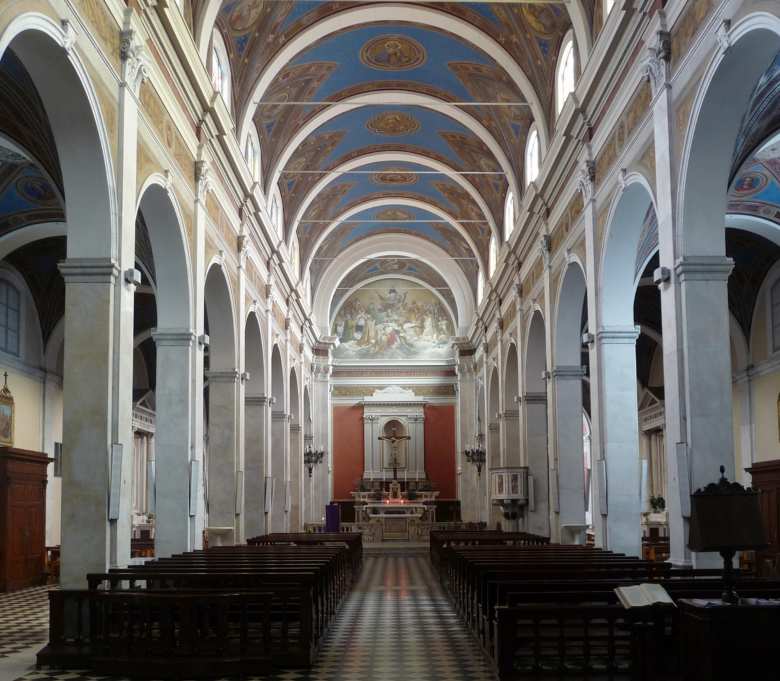 Walk up the cobbled slope and take in the colourful beauty of the neo-medieval façade of the church of San Giusto. The building dates back to before the twelfth century when it was developed to become the church, however it was almost completely reconstructed in 1745 to become the splendid sight it is today. The church's façade, with its fresh-faced white-marble appearance and pops of yellow above the doorways, is slightly younger. It dates back to the late 1800's, and is an example of the revival of 12th century Gothic architecture seen at that time. Inside, behold the wonder of the gorgeous ceiling, frescoes, and the three naves. Equally striking is the bell tower, which rises high above the church and adds another layer of charm and prestige to the whole spectacle.
A perfect place to appreciate the charming Tuscan countryside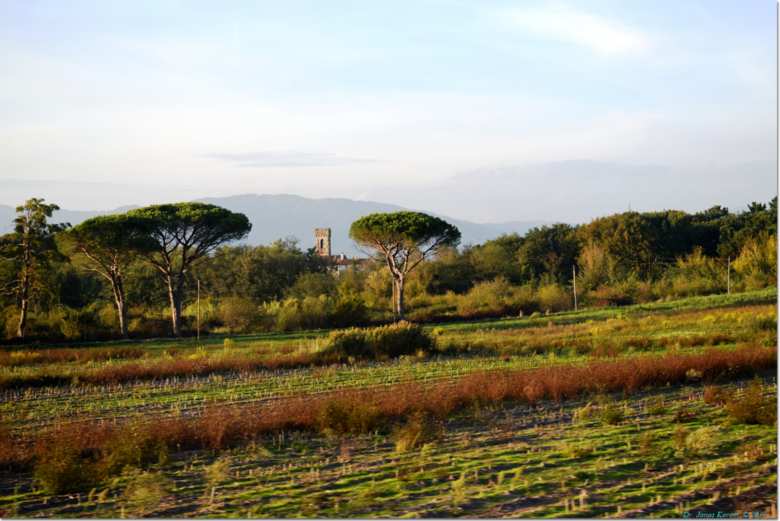 A trip to Porcari also promises some gorgeous panoramic views across the breathtaking Tuscan landscape. From the piazzale in front of the church you can admire the beautiful surrounding countryside and look over the nearby towns. Wait until sunset to see the church gloriously lit up, and a golden light bathe the hills and fields. To get even more out of this part of rural Tuscany, walk up to the torretta which sits atop Monte San Giusto, overlooking Porcari, and offers a 360⁰ panorama of the Piana di Lucca.
Walk amongst the remains of ancient times
Another point of interest in Porcari is the archaeological area of Fossa Nera. Here you will find the preserved remains of two villas from the Roman Age, and more recent investigations have actually found traces of settlements from even before that time. It's definitely worth the look!
For a taste of Italy, pop into one of the local cheese shops offering typical Italian and regional cheeses of amazing quality and at very reasonable prices. Delicious fresh cheeses such as ricotta are made daily by the welcoming and friendly locals.
You might also be interested in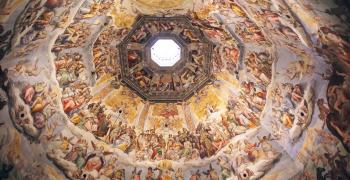 Learn more
Art and Culture
Tuscany is the cradle of the Renaissance and known all over the world for its immense artistic and cultural heritage.
continue...