Five days in Tuscany, three enchanting itineraries
Three unmissable itineraries that reveal Tuscany's secrets and hidden treasures
Tuscany is one of the world's most loved destinations, but what if you have just five days to spend here? How can you optimize your time? We've got some suggestions to help you make up your mind.
Everything this region has to offer is waiting to be discovered on these three step-by-step trips that last five days each and are located in three different areas of Tuscany. To follow these itineraries, it's best to rent a car or motorbike so you can stop for a good amount of time in each place.
Itinerary 1: Pisa to Carrara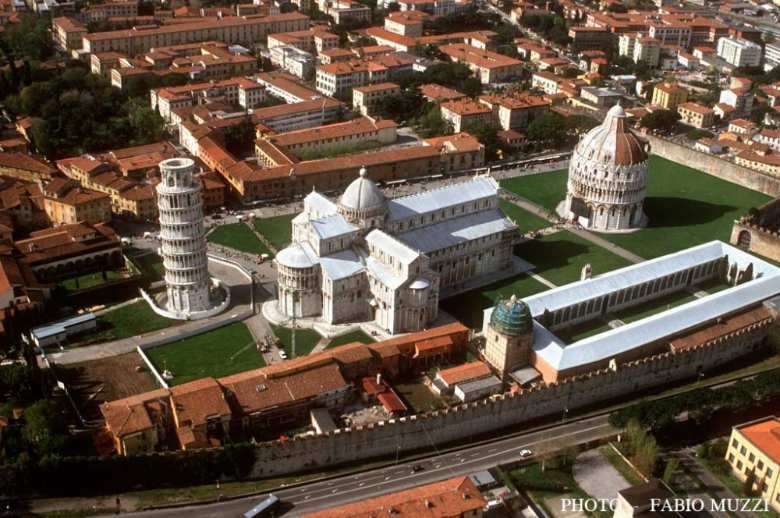 This itinerary has been created to discover the northern area of Tuscany. It goes through several cities and towns, like Carrara and Colonnata, that are outside the classic tourist routes, as well as the best-known cities, such as Pisa and Lucca. Full of lesser-known jewels and famous destinations, this is our trip plan:
Pisa has a lot to offer, like its Lungarni, the medieval squares, the famous piazza dei Miracoli and its Leaning Tower, the Keith Haring Mural, piazza delle Vettovaglie and the San Marco Museum.
In Lucca you'll find the Porta Santa Maria, San Michele in Foro and piazza San Michele, the Medieval Walls, the San Martino Cathedral, Porta Elisa, via Fillungo, piazza Napoleone, Basilica of San Frediano, the Anfiteatro square and the Torre Guinigi.
In Versilia, a walk along Viareggio's promenade is worth doing and there are many Art Nouveau buildings, pinewoods and beaches as well as the nearby Apuan Alps and luxury shops in Forte dei Marmi; a town with a pier and many nightclubs.
Carrara and Colonnata is a fascinating area home to Carrara's 12th-century Cathedral, the Ducal Palace, palazzo Cybo Malaspina and Castello Malaspina, the Baroque church and convent of San Francesco, the famous "lardo di Colonnata IGP" (lard of Colonnata) and of course lots of marble!
In Livorno, piazza Mascagni, the Aquarium and of course the sea are on most visitors' lists. The Venice quarter is a neighbourhood in the town that resembles the Northern Italian canal-lined city of the same name. The Castello del Boccale and the Castello del Romito are two charming castles.
Volterra contains the Guarnacci Etruscan Museum and the piazza dei Priori with its palace of the same name. Palazzo Pretorio, the Cathedral and San Giovanni's baptistry are examples of some of the small town's fascinating history. The Roman theatre and the fortress pertaining to the Medici family are two examples of ancient architecture.
Itinerary 2: Florence, Siena and the Chianti countryside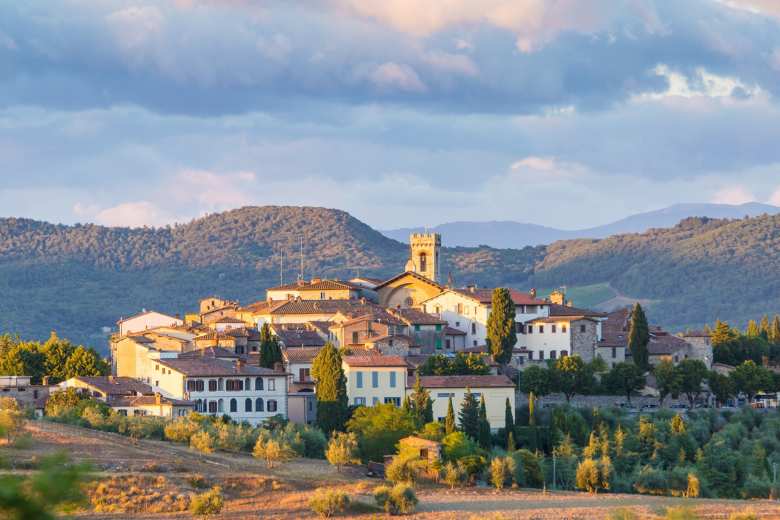 This itinerary includes some universally known cities like Florence and Siena but also some smaller places like Fiesole and San Gimignano. Let's discover this central area of Tuscany!
In Florence you can't miss piazza della Signoria, the Uffizi Galleries, crossing the Ponte Vecchio, San Lorenzo market, a visit to the Duomo and Giotto's bell tower. Piazzale Michelangelo is a magical spot from which you can see the whole city and Santo Spirito is a lively neighbourhood full of artisans and young people.
Fiesole is home to a Romanesque Cathedral, a panoramic view over Florence, an ancient-Roman amphitheatre and the church of San Francesco.
Prato, near Florence but in its own province, means a visit to the Castello dell'Imperatore, Santo Stefano Cathedral, the Duomo museum, renaissance and medieval palaces, the Luigi Pecci centre for contemporary art as well as many small streets filled with boutiques.
A visit to Pistoia means you'll see the San Zeno Cathedral, palazzo Comunale, Antico palazzo dei Vescovi, palazzo del Tribunale, Torre di Catilina, the old church of Santa Maria Cavaliera, palazzo del Capitano del Popolo, the Baptistery, piazza della Sala, Ospedale del Ceppo and the surrounding areas of Pistoia, like Montecatini Terme.
Abetone is great during winter; there are ski runs that extend for over 50 km across four valleys. During the summer, enjoy some trekking and walking in nature.
Siena is a wonderful medieval city that is home to piazza del Campo, palazzo Publico, the Duomo or Cattedrale dell'Assunta, the Sanctuary of Saint Catherine of Siena and the Basilica of San Domenico.
San Gimignano is a small town that's an UNESCO World Heritage Site. There you can see the Porta di San Giovanni, piazza della Cisterna, the Cathedral square, palazzo del Popolo and the loggia. Look out for the many towers that line the skyline! That's what the town is most famous for.
Monteriggioni is home to medieval walls, a castle, a Romanesque church, and a museum.
After all that, take a break in the Chianti countryside. Enjoy the green landscape and rolling hills, taste some wine and stop off in any village that takes your fancy as they will all be charming.
Itinerary 3: From Arezzo to Grosseto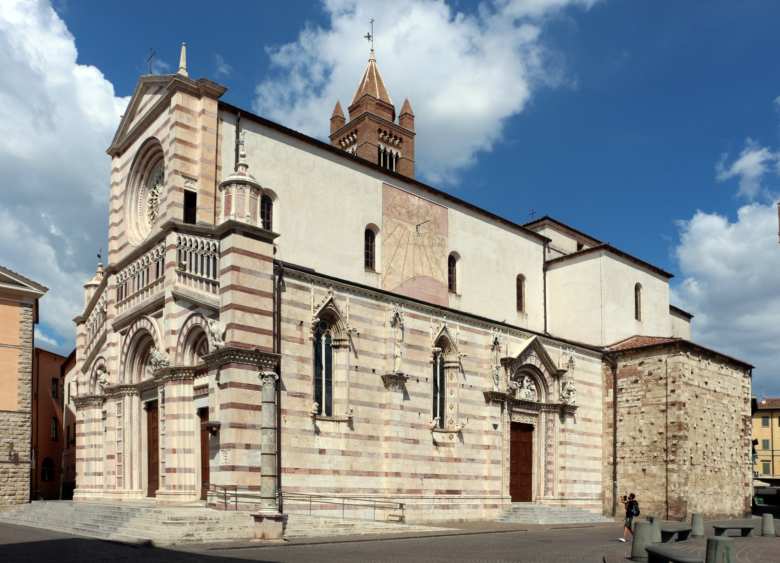 This is the itinerary for people who want to discover the southern and inland areas of Tuscany, more specifically the areas of Maremma and Amiata.
Arezzo province means a visit to the Valtiberina, Valdichiana, Valdarno and Casentino areas. All beautiful countryside valleys full of outdoor activities to do. Discover the centre of Arezzo and the smaller town of Cortona.
Monte Amiata is a paradise for sport lovers. You can ski in winter or go walking, trekking or biking in summer.
Grosseto is home to a cathedral, piazza Dante, palazzo della Provincia, the archeological museum and an art museum.
If you're in Grosseto province, a large part of which is known as the Maremma, don't forget to visit the towns of Massa Marittima and Castiglione della Pescaia, the Natural Park of Alberese, and the towns of Scansano, Pitigliano, Sorano, Sovana, Manciano, Capalbio, Porto Santo Stefano and Porto Ercole.
Massa Marittima is a hidden Tuscan jewel with a superb cathedral, a mining museum, an archeological museum, the Fonti dell'Abbondanza, a Siennese Fortress and the Chandelier Tower.
Follonica is perfect for walking, hiking, cycling and horse-back riding even on the beach.
You might also be interested in