Volterra: 5 places to see
Etruscan remains and alabaster workshops in a medieval atmosphere, surrounded by a beautiful landscape.
There's a tremendous amount of reasons why Volterra is an unmissable Tuscan jewel. It is a hill town surrounded by well-preserved Etruscan walls and walking though its narrow streets and squares you'll soon be able to immerse yourself in a medieval atmosphere. Maybe there are few things that you don't know about this town, so here are 5 tips and photos to get an idea of Volterra and better enjoy your visit there.
You might also be interested in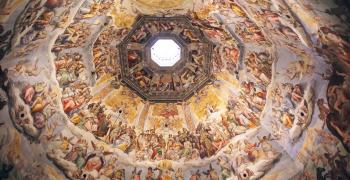 Learn more
Art and Culture
Tuscany is the cradle of the Renaissance and known all over the world for its immense artistic and cultural heritage.
continue...