Tuscan Easter Menu
From starter to dessert, some of the most popular Tuscan recipes for your Easter meal
Easter is one of those occasions during the year that sees families gather around a table, to celebrate a festivity with a very special menu.
Stuffed pasta, lamb, peas and pan di ramerino are some of the most traditional Tuscan dishes cooked during the Easter days.
These local specialties are all prepared with seasonal ingredients, making them the perfect option for any springtime lunch or dinner!
You might also be interested in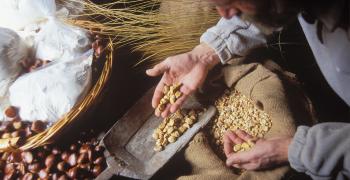 Learn more
Food and Wine
Olive oil, wine, truffle and other culinary delights make up the excellence of Tuscan gastronomy.
continue...