Castles in the Chianti
An itinerary for admiring spectacular castles surrounded by vineyards
The Chianti is a historic region for wine production, with whites and reds famous the world over, becoming an ambassador for Tuscany at its most authentic. To discover the area, you can head deep into this sea of hills and wind through rows of grapes that, like waves, lead you from one beauty to another. Follow this itinerary to explore a territory where wine is only one of the many splendid attractions.
First stop
Castle in Lucignano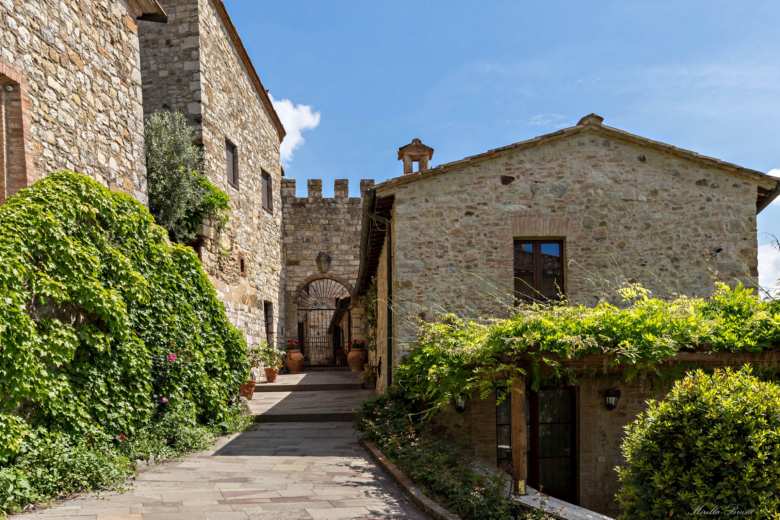 Our journey begins at the castle in Lucignano, in the municipality of Gaiole in Chianti. Etruscan and Roman artefacts tell us that the area was inhabited even in Antiquity. It is known that the building existed around the year 1100 thanks to some documents discovered in Coltibuono. The Ricasoli Barons transformed it into an agricultural estate, and still today the rows of Sangiovese around the castle are used to make Chianti Classico DOCG.
Second stop
San Giusto a Rentennano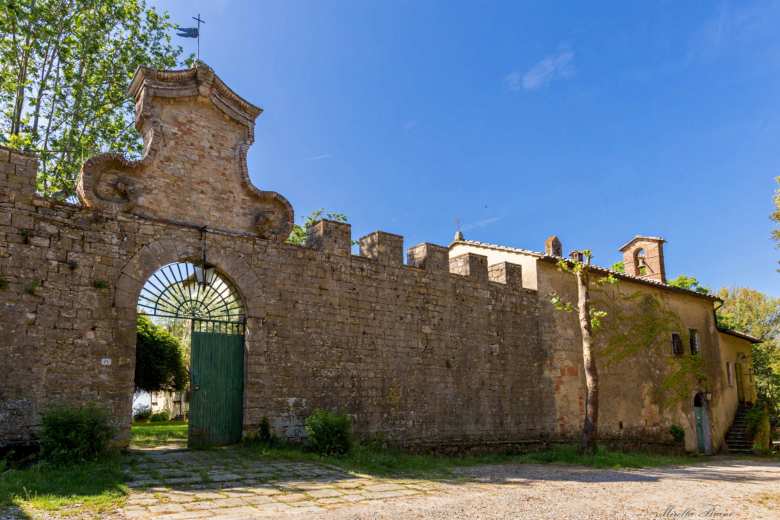 Heading to our next destination, Lucignano accompanies us for a bit to our right with a view of its vineyards. The road to San Giusto a Rentennano can be see just beyond them, on the right; the tree-lined road takes us to the estate. Built atop a medieval monastery, it was later transformed into a fortress, and is currently surrounded by more than 150 hectares of land: this fields, worked almost entirely with traditional methods, are used to produce wine, vin santo and olive oil.
Third stop
Castle in Tornano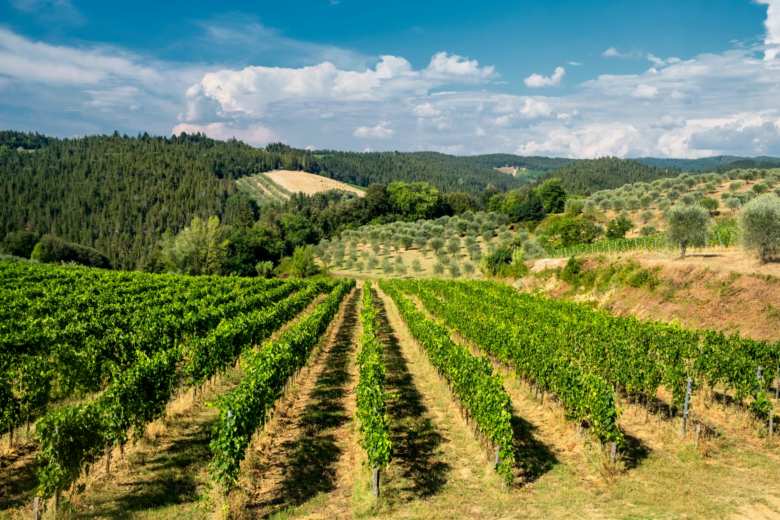 Following a stretch of the Arbia river, we'll cross an expanse of vineyards until we reach the fork fo Tornano. The medieval castle is totally immersed in the forest and is an oasis of peace where you can taste local products.
Fifth stop
Castello di Ama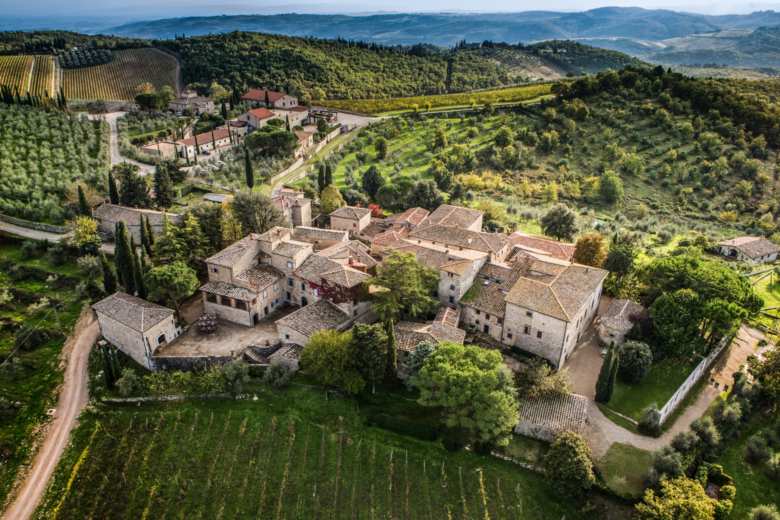 The splendid Castello di Ama was mentioned for the first time in the 13th century, even if the Etruscans inhabited this land. The village is a collection of historic villas, churches and characteristic houses that bestow a fairy-tale-like atmosphere. The winery is also famous for having established a contemporary art park on its property.
Sixth stop
San Polo in Rosso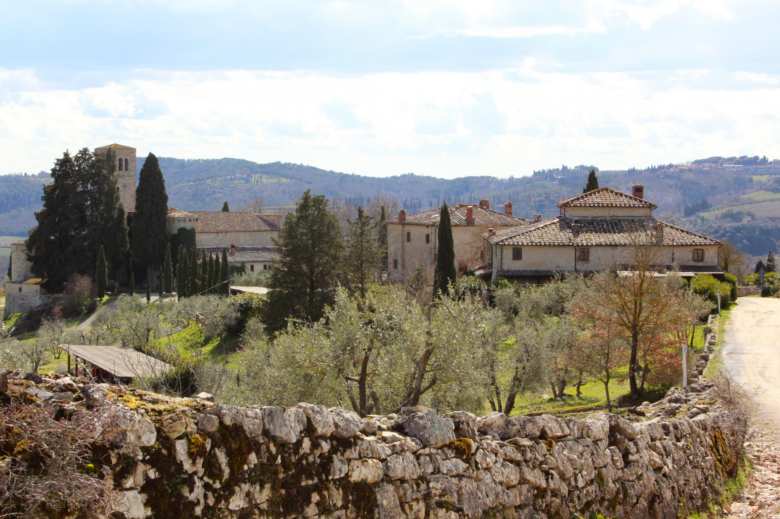 Our itinerary is coming to a close, and there's no better place to end than the castle in San Polo in Rosso, a fascinating medieval village that was long fought over between Florence and Siena before being owned by the Ricasoli. Located 500 metres above sea level, the castle is in a privileged position for admiring the hilly landscape below and taking in the essence of the Chianti.
You might also be interested in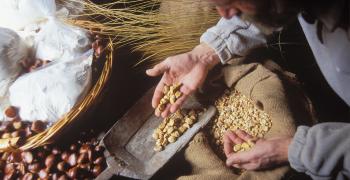 Learn more
Food and Wine
Olive oil, wine, truffle and other culinary delights make up the excellence of Tuscan gastronomy.
continue...