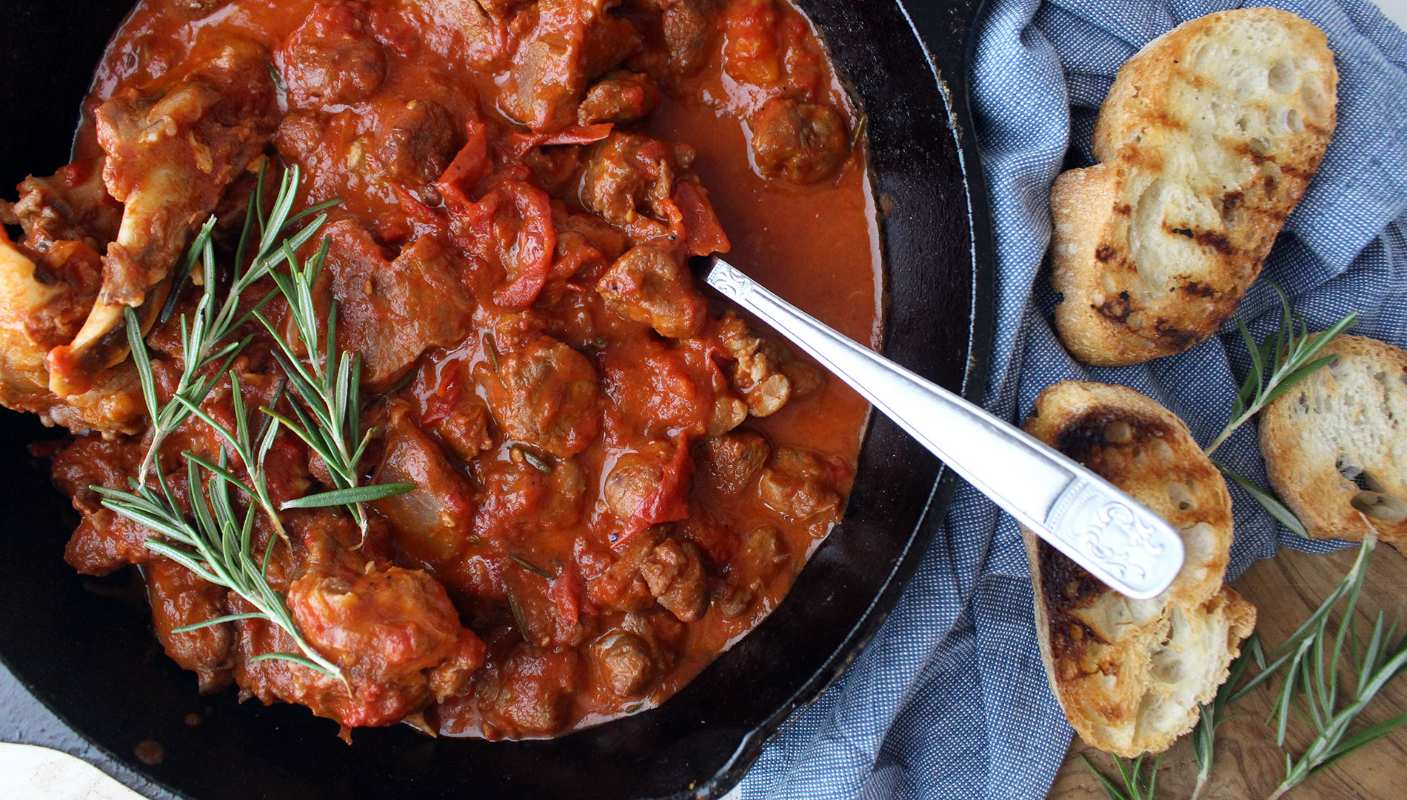 Main courses
Buglione d'agnello
Every Easter, the small town of San Martino sul Fiora in Tuscany's south holds its annual Sagra dell'Agnello. At its helm is the large and gregarious Demio, famous three towns over for his buglione d'agnello.
Buglione in the local Maremman dialect means "a mixture of various things", but in this traditional recipe, only one type of meat is used – lamb. It's native to these parts, or at least, that's what the locals will tell you. Like many of the Maremma's most famous dishes, buglione d'agnello is fiercely and stubbornly claimed by a number of towns.
A buglione is a rich and dense tomato stew. In other parts of the Maremma, it's made with wild game, hare, boar or pheasant, and sometimes even snails. But in San Martino sul Fiora, it's always made with lamb, stewed slowly over an open fire with nothing more complicated than a sprig of rosemary and garlic, half a glass of wine and sun-ripened tomatoes picked on the morning of the sagra.
To get a taste of this buglione d'agnello, you have to get in early. There is never enough and it always sells out fast to greedy locals who can't resist the melt-in-the-mouth tender meat and lush sauce.
But don't worry, this dish is easy to make at home. All you need is a heavy based saucepan and a bit of patience. If you're worried about the lamb tasting too gamey, soak it overnight in enough red wine to cover and then rinse before browning.
In the Maremma, this dish is served almost like a soup. Thick slices of toasted bread are rubbed with garlic and placed at the bottom of a bowl. The sauce is spooned on top and the bread is left to soften before being topped with the juicy pieces of lamb.
With a glass of local red wine, the Brunello di Montalcino or Morellino di Scansano are the locals' favourite, this Tuscan stew is perfect for a chilly Fall evening.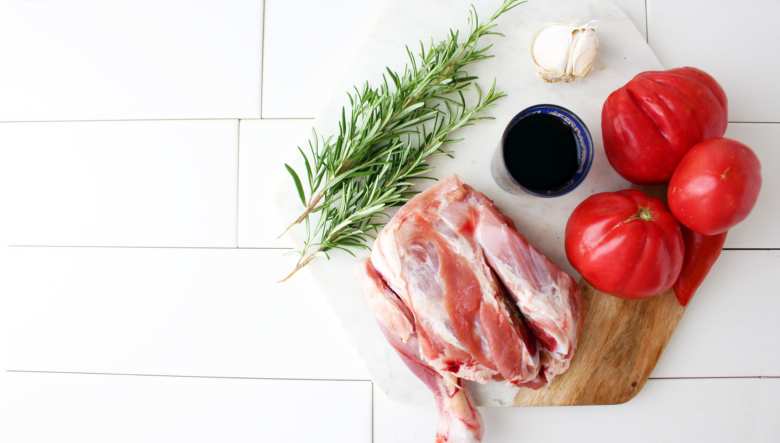 1kg lamb shoulder, cubed
5 ripe tomatoes
2 cloves garlic, peeled and left whole
1 sprig rosemary
150ml red wine
Cracked black pepper
Deseed and dice the tomatoes. Set aside.
Heat a deep saucepan over high heat. Add 3 tablespoons of olive oil and brown the lamb on all sides.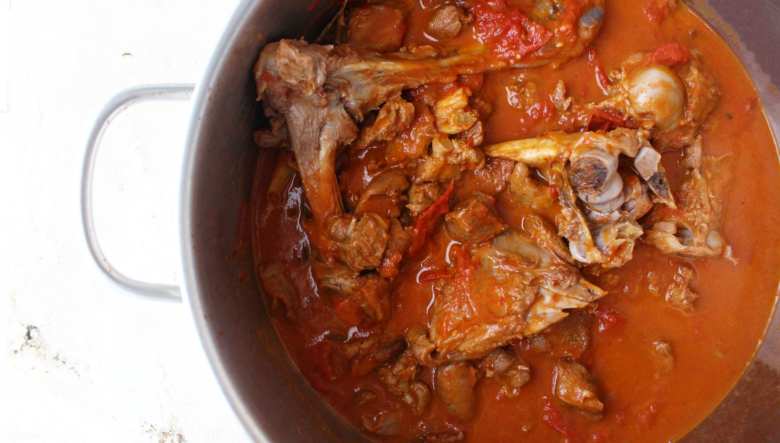 Add another 3 tablespoons of olive oil, the peeled garlic and. Cook for 10 minutes.
Pour over the red wine and rapidly simmer until the liquid has evaporated. Add the tomatoes and season to taste with salt and black pepper.
Cover with a lid, reduce the heat to low and cook for 30 minutes or until the lamb is tender.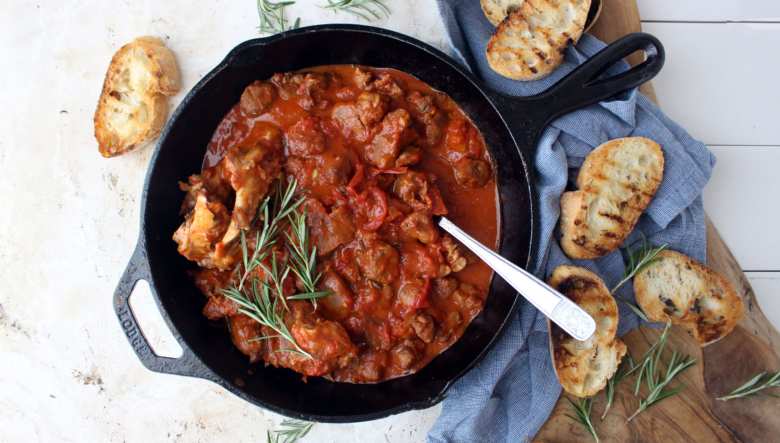 Increase the heat to high and boil, uncovered, for 5 minutes or until the sauce has thickened. Serve warm with plenty of sauce and thick slices of Tuscan bread.
You might also be interested in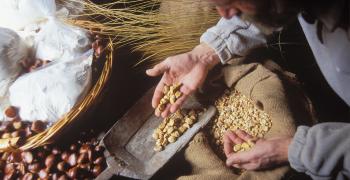 Learn more
Food and Wine
Olive oil, wine, truffle and other culinary delights make up the excellence of Tuscan gastronomy.
continue...