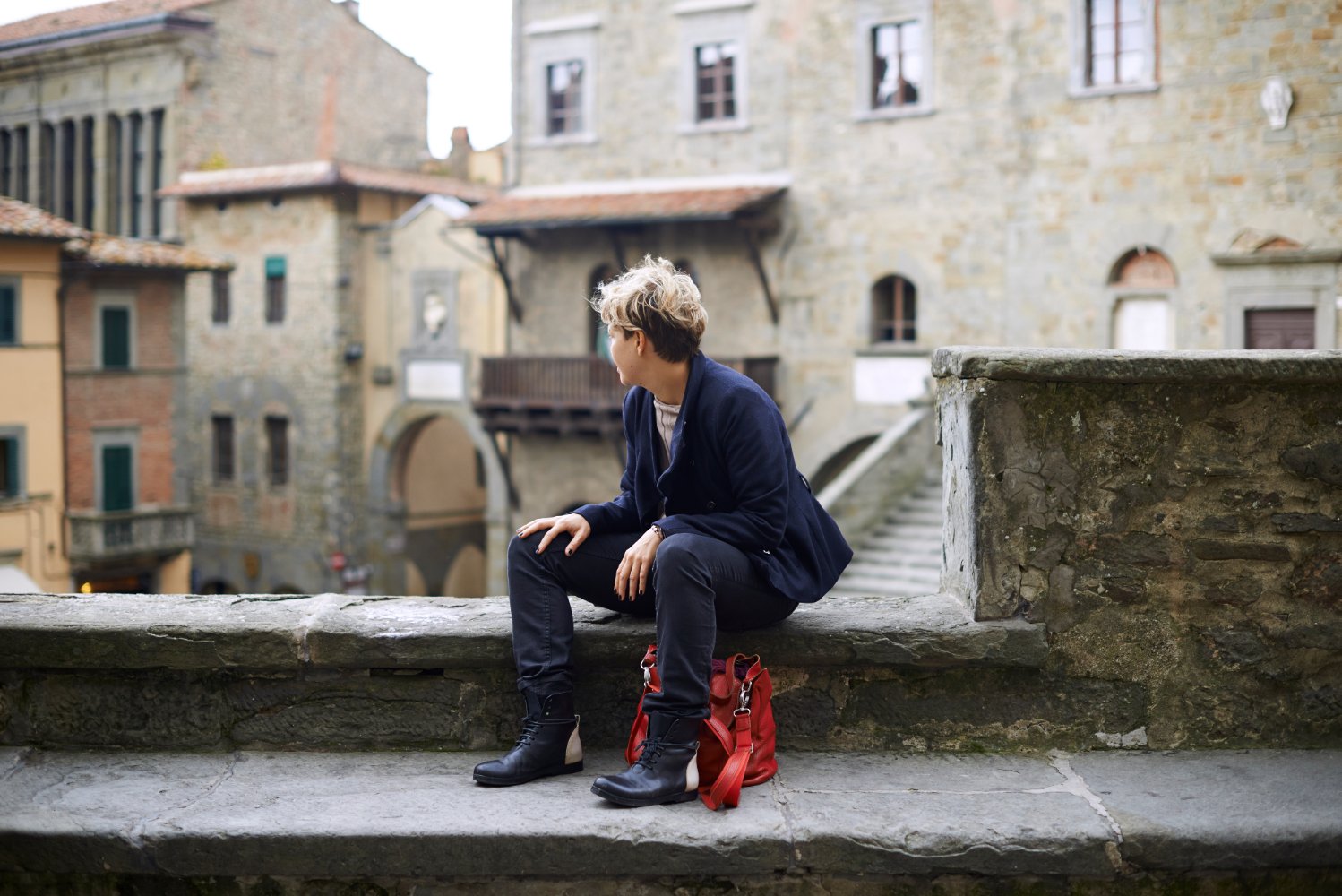 The cassone: a Renaissance marriage chest

The other day on facebook I posted a photo of the so-called "Cassone Adimari" (Galleria dell'Accademia, Firenze) and asked "What is this object? How did it function?". It was a trick question! The Cassone Adimari probably isn't a cassone at all. And I'll get to that, but first, I'll explain what a cassone IS, because it's a most fascinating insight into ritual practise and daily life in Renaissance Italy.

The cassone (pl. cassoni) is a Renaissance marriage chest. Usually commissioned in twos, cassoni were important pieces of furniture in the Renaissance home, oftentimes the most expensive thing in the house. They were commissioned for a wedding and filled with the girl's dowry. Yes, men got a dowry from the girl's family when he "took her off their hands". In patrician families, this consisted of a cash sum as well as a good collection of household linens, cloth to be sewn into clothing, and possibly dolls and other objects that went into the cassone - a tradition still honoured by some in the "hope chest".
The cassone itself was highly decorated. In the 15th century, they were most often painted, while heading into the 16th century, sculpted or intarsiated wood became the prefered medium. The painted cassoni had scenes from everyday life or from mythology, usually with a moral pointed at the bride. Otherwise, it might be just decorative, with the families' crests and grotesque motifs. The later cassoni that were of sculpted wood were mostly just decorative. So, in this painted example in the Horne museum (Florence) from 1480, attributed to Lorenzo di Credi, the Rossi and Pitti families' joined crest is painted within a grotesque decoration that features putti. While cassoni were in use in all of Italy, in Florence they were very popular, and many of the examples we see in the world's museums are Tuscan (especially the painted ones).
How did these function?
There are three main functions: for show, for furniture, and for visual learning or inspiration. 1) The first function of the cassone was for show: to be processed from the woman's house to the man's on the wedding day. It showed the richeness both of her family and of the union. That's why it was important that their exterior be highly decorated. Here is a detail of a painting from 1480 that shows this procession - you can see the cassoni being carried by a guy at the top right, accompanied by family members and nosy neighbours. 2) Once inside the house, the cassoni were generally collocated in the bedroom, if the family had a separate space for this purpose - sometimes a bed would be in one corner of a great room, divided off by a curtain (like the modern-day bachelor pad). They were very useful as benches for seating, and for storage. Often they'd go beside or at the foot of the bed, and a series of cassoni could be lined up to make a bed frame. 3) As mentioned above, it was common for 15th-century cassoni to be decorated with mythological topics, often from Ovid; for examples, young girls learned the virtue of chastity in marriage from a depiction of the story of Penelope (who wove by day and unwove by night while her husband, Odysseus, was away). But some cassoni had virtuous outsides and racy insides!! The best extant example I can find is this set of two cassoni that have "inspiringly" sexy paintings on the inside lids, of a man wearing the Early Modern version of Hanes, and a woman who appears to be entirely nude! Just a little high-class porn to get the couple "excited"; after all they had an important mission to fulfil - that of making baby boys. But more on that in a future article. I'm sorry that I cannot remember where these two pieces are located - perhaps in London? I scanned them from a book years ago. If you know, please tell me.
What is the Adimari "Cassone"?
What should really be called the "Adimari Panel" measures 88.5 cm x 303 cm. That's 3 meters, or 10 feet, wide. And that would be a very big and heavy box if it had a back, bottom, and lid. Although its subject matter and painting style are perfect for a mid 15th-century cassone, it's just too big. Museums are full of cassone panels - and less full of intact cassoni - that are more like a meter and half wide. They are painted on wood and generally have subject matter that is not religious, which permits us to distinguish their domestic function and determine that they are not dismembered altarpieces (like the predella, the horizontal panel at the bottom of a polyptych). The Adimari panel was probably part of a wooden wall decoration called a spalliera - from the word spalla, shoulder; these were placed at shoulder-height. There is, in fact, a 17th-century description of the Adimari panel that describes it as having this function. However, it also describes it as being made for the wedding between Boccaccio Adimari and Lisa Ricasolo on June 22, 1420; stylistically, though, the panel must be later. The artist, Giovanni di Ser Giovanni better known as "Lo Scheggia" was born in 1406, so he would have been one helluva 14-year-old painter to do this! And the clothing worn by the people depicted in the panel is from mid-century. What's shown in the panel? It's a celebration - perhaps a wedding feast, but we cannot identify one couple that stands out as the bride and groom, so it might just be any other celebration. A temporary structure has been put up to shade the couples from the elements as they dance a slow "basse-danse" in the center, to the sound of trumpets and while fancy ladies and men in leggings look on. There are young servants who rush around with baskets on their head; one guy (left bottom) has fallen asleep. In the background you can see the Baptistry of Florence, clearly recognizable thanks to its alternating marble facade in the Romanesque style. While on the right you can see a typical medieval florentine that has a second level that juts out - a way to make a limited ground plan just a bit larger.
Where to see cassoni?
There are cassoni panels on the walls of many museums, though intact cassoni tend to be part of smaller private collections or house museums, like the Museo Horne. Palazzo Davanzati in Florence is a great place to get a sense of the furniture of this period, and they have various examples of cassoni in wood and one with inlaid cut velvet. Coming up this summer, from June 8 to November 2010, the Galleria dell'Accademia will host an important exhibition of marriage imagery, The Virtues of Love, in which the Adimari panel will be featured. If you'd like to read up before you go, there have been two recent exhibitions on domestic art and marriage imagery that have excellent exhibition catalogues available:
You might also be interested in