The best 10 beaches in Tuscany for children
Which are the most beautiful and comfortable beaches for families?
Going to the beach with children requires good preparation and it's important to choose the best beach to ensure that your holiday won't be ruined. Some tips include clear, shallow water, fine sand for sand castles, a good gelateria or pizzeria nearby for a snack and space for sports. To help choose the best beaches for children we looked at the "green paediatrician flags", a list of safe places suitable for children. The green flag is mostly based on environmental suitability for families and children, features that do not change much over time. Children are happy when their parents are happy, so the checklist for the ideal beach are quite simple: sand is better than stones and rocks, you need space between the beach umbrellas to play, and the water is not too deep so that your kids can swim safely. Paediatricians favour well-equipped beaches where there are beach attendants that intervene in case of emergency as well as guaranteeing the cleanliness and safety of the water. So, which are the best 10 beaches boasting "green paediatrician flags" in Tuscany?
The beach of Forte dei Marmi is located in Versilia, best known for its nightlife, but you should also know that, during the day, there are an array of facilities needed for the wellbeing of children and adults alike. The beach here is very wide and long, and is equipped with deckchairs and umbrellas offered by bathing establishments. They usually also provide changing rooms (cabine), showers, games for children such as swings and slides, and bars serving snacks, sometimes also a restaurant. The water is generally clean and shallow, and the beach is manned by lifeguards.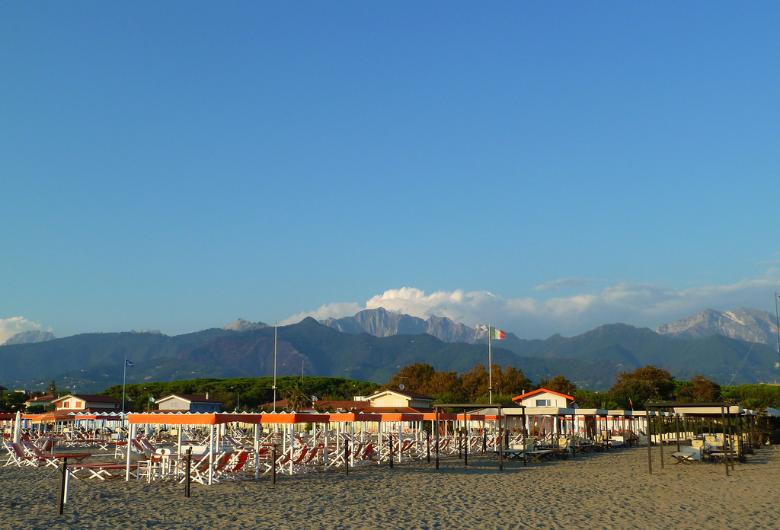 Camaiore: Lido Arlecchino
We can say that the Versilia is a unique kilometres-long beach that goes from Forte dei Marmi in the north to Viareggio in the south. Lido di Camaiore is right next to Marina di Pietrasanta and before Viareggio and is on the paediatricians' green flag list. In Lido di Camaiore you also find mostly bathing establishments and fine sandy beaches. Lido di Camaiore is very lively during the day and at night thanks to its long promenade with shops, restaurants and gelaterias and a bike path perfect for bicycles, skates and inline skates.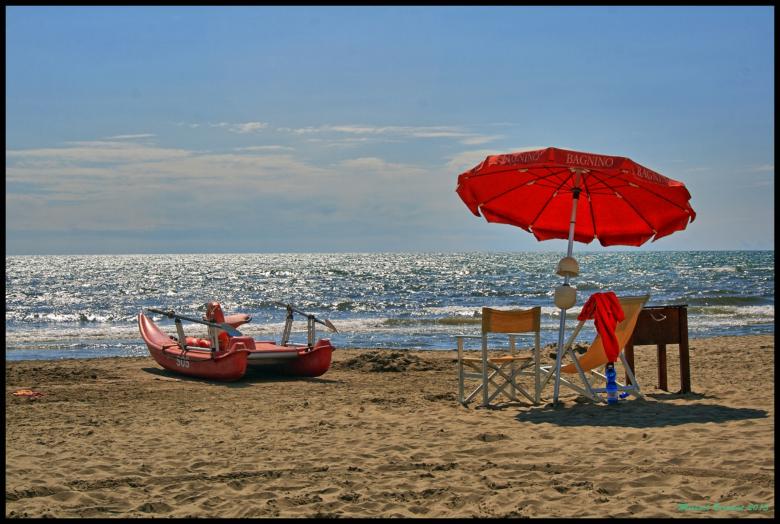 Pietrasanta: Tonfano, Foccette
In Versilia, Marina di Pietrasanta is another perfect beach for children. It is a long stretch of fine sand close to Forte dei Marmi, which can be reached along a bike path that runs along a long stretch of sandy shore. At the back of the beach there's a cool pinewood that inspired the great Italian poet Gabriele D'Annunzio to write his poetry. The peaks of the Apuan Alps, about 15 km from the coast, complete the setting. Since you are here for the beach, don't miss the town of Pietrasanta, also known as "Little Athens" due to its art exhibitions and studios in the historic centre.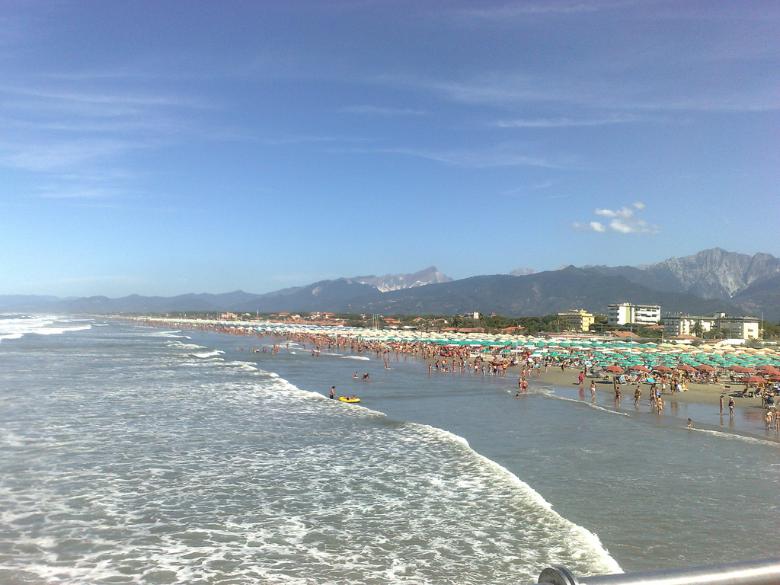 Castiglione della Pescaia
There are plenty of choices near Castiglione della Pescaia, which has earned prestigious eco labels such as "Bandiera Blu" (Blue Flag) and "5 vele" by Legambiente and Touring Club Italiano. Here you can find untouched nature and kilometres of beaches of various kinds, both wild and well-equipped. Have a look at this post to know more.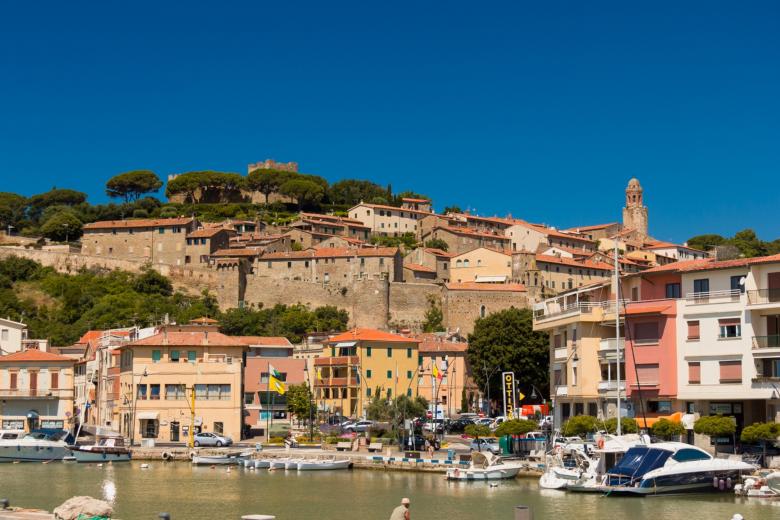 Viareggio is particularly well-suited to families with children thanks to its fine sand, bathing establishments and a dense pine forest with games for children. You can alternate morning at the beach and afternoon in search of some fresh air under the pines. Moreover, Viareggio gives you the possibility to choose a free beach (spiaggia libera) in the areas called Darsena and Lecciona, where you can go with your own umbrella, towels, cooler and choose the best spot wherever you want without paying.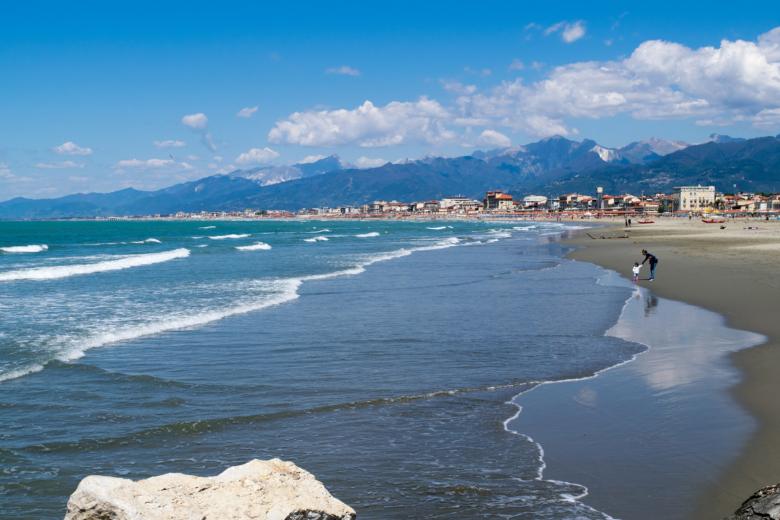 Marina di Grosseto is in the Maremma area and you'll find both long stretches of sandy beaches as well as some areas with reefs, both public beaches and those equipped with chairs and umbrellas. Maremma is a continuous succession of high coastline with small isolated coves or long stretches of sandy beaches protected by lush pinewoods and wilderness areas. Find more in this post.
The 11 km of beaches of San Vincenzo are long, wide and sandy. The sea at San Vincenzo, open and dark blue, is shallow in the stretch near the town centre, while the stretch of beach at Rimigliano has deeper water. You can swim at your comfort, as well as the right depth for scuba diving, boating and recreational fishing. Near the town, the beach is immediately to the rear of the town, while in the southern part of the town in Rimigliano, the beach lies behind a lush pine forest, which forms the heart of the Natural Park of Rimigliano, with paths, tables for lunch, showers, two bars, and wooden walkways that allow disabled access to the beach.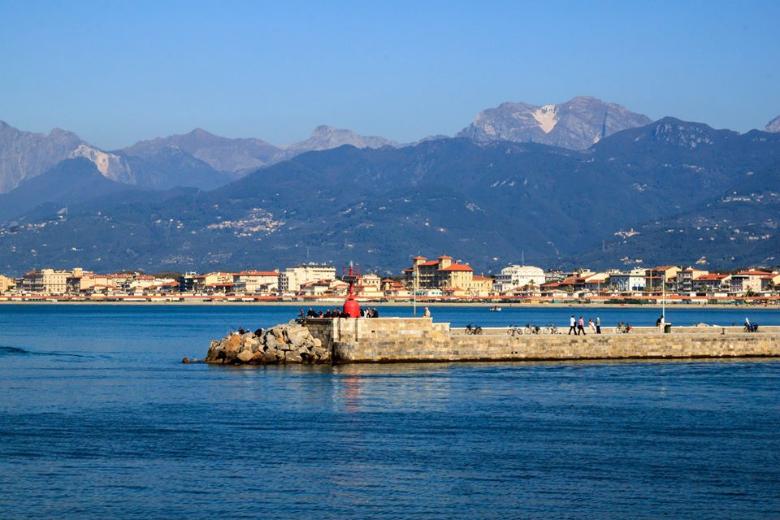 Porto Santo Stefano and Santa liberata
Going south, we reach Monte Argentario and the lovely Laguna of Orbetello with fabulous beaches. The Argentario is a rocky headland with charming bays and coves with crystal clear waters. Santa Liberata is a small beach at the end of Giannella beach in the stretch of coast that connects Monte Argentario with the mainland. Porto Santo Stefano is the municipal seat of Monte Argentario and a seaport town located on the north-western promontory of Monte Argentario. Porto Santo Stefano is situated in a picturesque bay with an old port, busy streets and a chic marina often frequented by luxury yachts.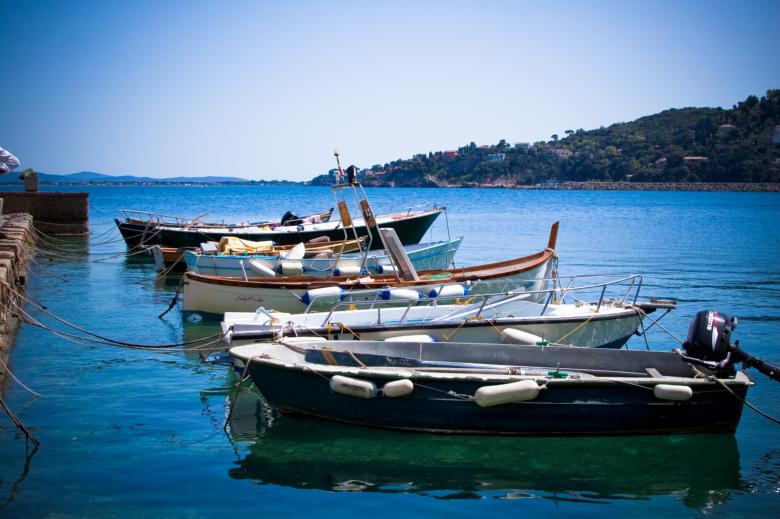 Marina di Pisa is a renowned destination for summer tourism, offering many accommodation facilities. The beaches of Marina di Pisa are particularly pleasant for families as they are protected from the open sea by barriers made of piled large rock walls. Beaches are both sandy or with pebbles, and along the coast there are many bathing facilities and restaurants.
Read also "Marina di Pisa, a beach town not far from the Leaning Tower"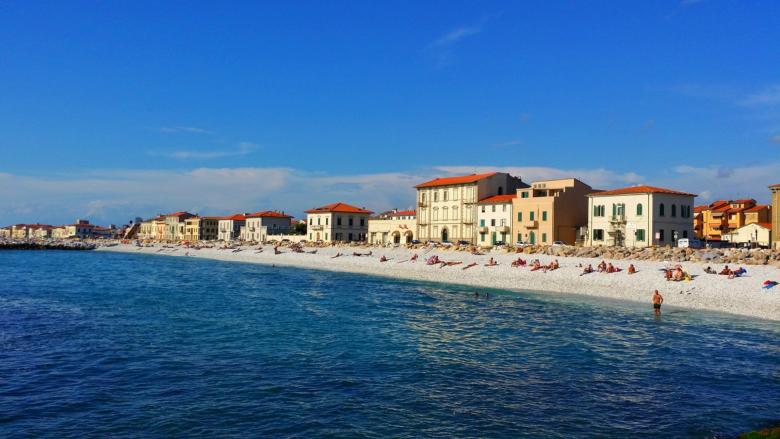 The beach in front of the town of Follonica enjoys fine sand and a gently sloping seabed, and there are lots of beach clubs and bars as well as plenty of public beaches. However, Follonica offers much in terms of beaches, which can be divided in east and west beaches. East: Cala del Barbiere (sand and rocks); Casetta Civinini (sand and pine trees); Cala Civette (sand and rocks); Cala Violina (sand and bush); Cala Martina (rock and bush); La Polveriera (sand and pine trees). West: Lido (sand); Prato Ranieri (sand); Boschetto (sand and pine trees); Torre Mozza (sand and pine trees); Carbonifera (sand and pine trees).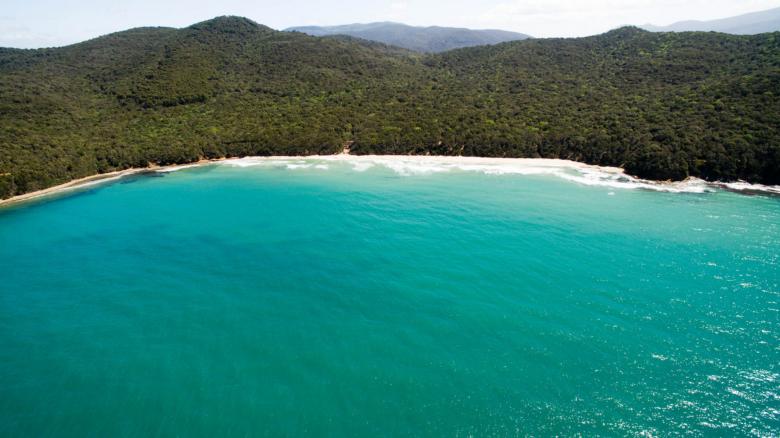 The other beaches with the green flag are:
Bibbona (Livorno)
Matteotti (Lucca)
Monte Argentario - Cala Piccola
Porto Ercole (Le Viste)
Calambrone, Tirrenia (Pisa)
Read also the list of the blue flag beaches.
You might also be interested in