Summer in the Versilia
From morning on the beach to afternoon in the mountains, this area of Tuscany is filled with things to do and see
A summer in the Versilia is just the ticket for anyone looking for both relaxation and adventure. The area, near the city of Lucca, boasts almost 25 kilometres of coastline, making it a favourite destination of tourists. But the Versilia is much more than just beach holidays and seaside nightclubs: you can also spend your afternoons strolling thorugh the shaded pine woods, including the Versiliana, located in Marina di Pietrasanta and the largest in the area. Interestingly, this is where the poet Gabriele D'Annunzio used to live and write his poems. It was he who promoted the idea of a theatre in the park, where today musicians often perform in the evenings throughout the summer. The Versiliana is also home to many cultural events, and journalists and famous public figures will come here to discuss current affairs.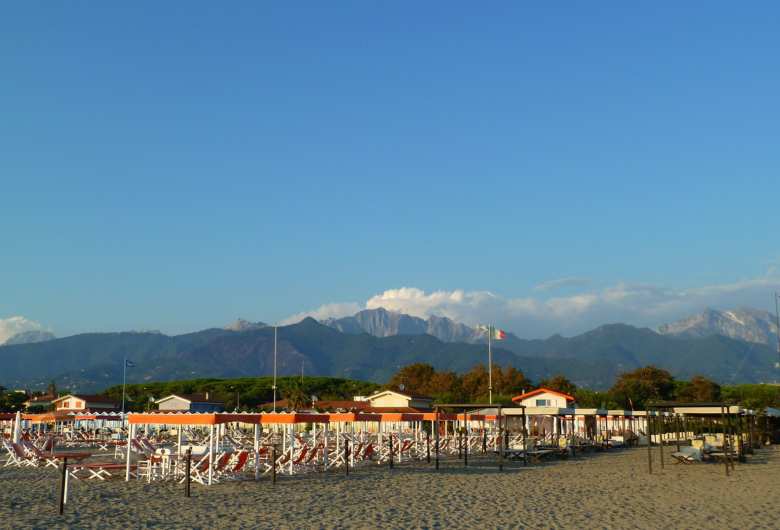 One of the most exclusive and fashionable tourist destinations in the Versilia is Forte dei Marmi, boasting a boardwalk and high-end shops, not to mention its fair share of celebrities, from the world of sports to entertainment.
For those who love the tranquillity of the mountains, the towns of Seravezza and Stazzema offer the fresh air of the Apuan Alps and a little bit of peace just a few kilometers from the seaside hustle and bustle. Here in the Upper Versilia, you can find a lot of hiking trails for both beginners and expert trekkers. And if you like art, Pietrasanta, known as "little Athens," is famous for its artistic and cultural scene. There is a long-standing tradition of marble working and several workshops, galleries and art exhibitions in the town. A lot of famous artists, like Botero and Mitoraj, have decided to make their home here, transforming the town into a haven for today's creative minds.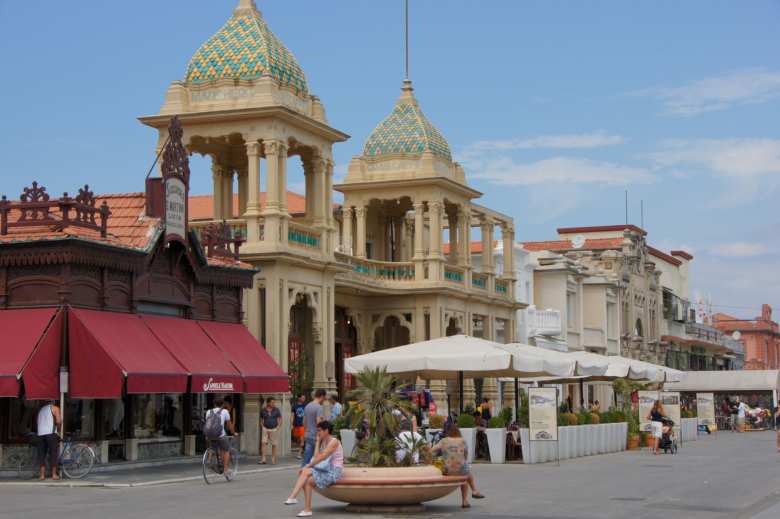 Back on the coast, Viareggio is renowned not just for its sandy beaches but also for its rich repertoire of architectural and decorative styles that cross 50 years of history and art. From Art Nouveau to Deco contamination and the Rationalism of the 20s and 30s, you can explore its buildings, cafés, bathing establishments, hotels and villas. Take a walk down the famous promenade - one of the longest in Italy - and enjoy the sea and the elegant boats at Viareggio's famous shipyards.
Last but not the least, Lake Massaciuccoli, much loved by Giacomo Puccini, is surrounded by green vineyards and endless expanses of olive groves, making it the ideal place for those who want to escape the frenetic life found on the Versilia's coast.
You might also be interested in