New Year's Day in Pisa and Florence on March 25!
Here the New Year is celebrated twice!
In Pisa and in Florence the New Year is celebrated twice: on January 1st, along with the rest of the world, but also on March 25. This is because between the tenth century and 1749 the New Year's Day coincided with the Annunciation, exactly nine months before Christmas (December 25). In Pisa, this peculiar celebration coincides with a sort of solar clock, a physical phenomenon that involves the Duomo in Piazza dei Miracoli: at midday, a ray of sunlight penetrates the Duomo through a round window and lands on a marble egg on a shelf surmounting a column next to the pulpit made by Giovanni Pisano, on the opposite side. Florence, as well, celebrates the New Year on March 25.
March 25: a special New Year's Day in Florence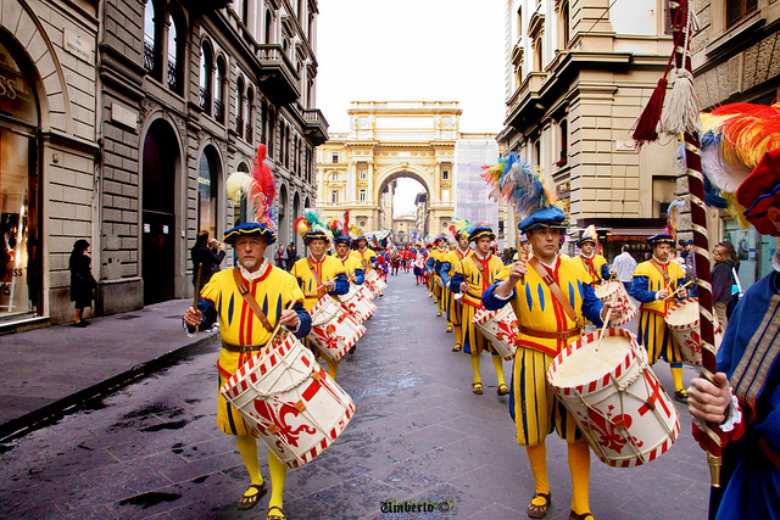 The Feast of the Annunciation is traditionally a popular celebration that brings the Christian people in the streets on a pilgrimage to the Basilica dell'Annunciazione, in order to pay homage to the image of the Annunciation, an image that, according to the legend, was painted by angels. In order to celebrate the event, the municipality of Firenze organizes an historical procession with traditional costumes, music and flag-wavers. The historical procession (called «corteo storico») starts from the palace Palagio di Parte Guelfa, heading toward the Basilica SS. Annunziata.
March 25: a special New Year's Day in Pisa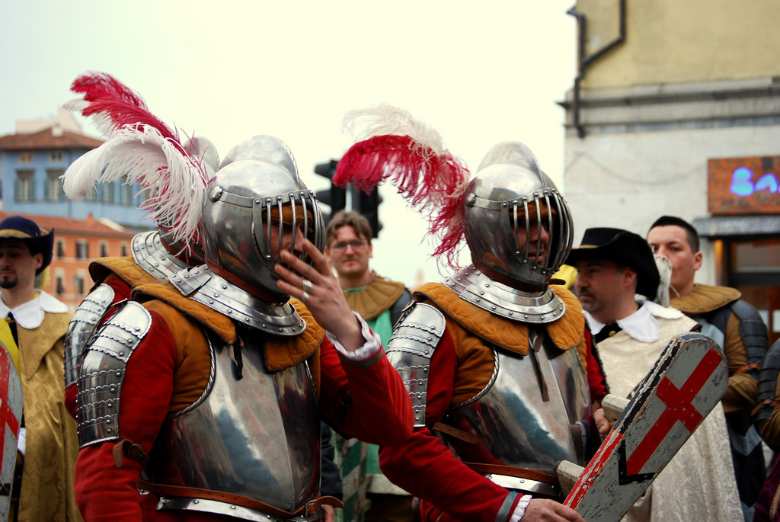 On March 25 there's the procession from Piazza dei Cavalieri to the Cathedral for the ceremony of the solar light. In the afternoon, in the lobby of the City Hall, there is the opening of the exhibition of historical events. The evening is about themed dinners in many restaurants of the city and at in the evening there is the traditional concert of the New Year's Day in Piazza dei Cavalieri.
This article was written by Serena Puosi
You might also be interested in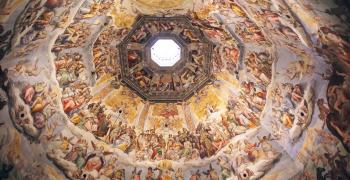 Learn more
Art and Culture
Tuscany is the cradle of the Renaissance and known all over the world for its immense artistic and cultural heritage.
continue...