Leonardo da Vinci: life, facts, curiosities and art
The embodiment of the Renaissance man is from Vinci, in Tuscany
Leonardo da Vinci is one of the most famous artists in the world, along with fellow Tuscan Michelangelo. Both men are considered High Renaissance artists, the period that follows the early Renaissance and represents a culmination of artistic achievement. Leonardo was much more than a painter: in modern terms we might define him an architect, designer, inventor, scientist, engineer… or more simply, a "Renaissance Man." Let's learn about Leonardo's life and his most important works of art.
You might also be interested in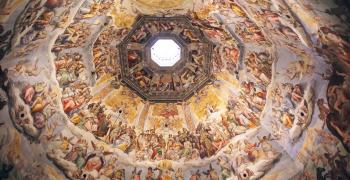 Learn more
Art and Culture
Tuscany is the cradle of the Renaissance and known all over the world for its immense artistic and cultural heritage.
continue...