A journey through the mysteries of Leonardo da Vinci's most famous work of art
How much Tuscany is there inside the Gioconda?
Stolen, "desecrated" by the art of Duchamp, survived to the attack of 1957 and protagonist of the book The Da Vinci Code by Dan Brown. Leonardo's Gioconda has much to tell.
The famous painting, better known as Mona Lisa and made by the Tuscan genius, is housed in the Louvre Museum, in Paris. This work has a concentrate of references to the Tuscan landscapes, you would need just a little 'attention to catch the hints.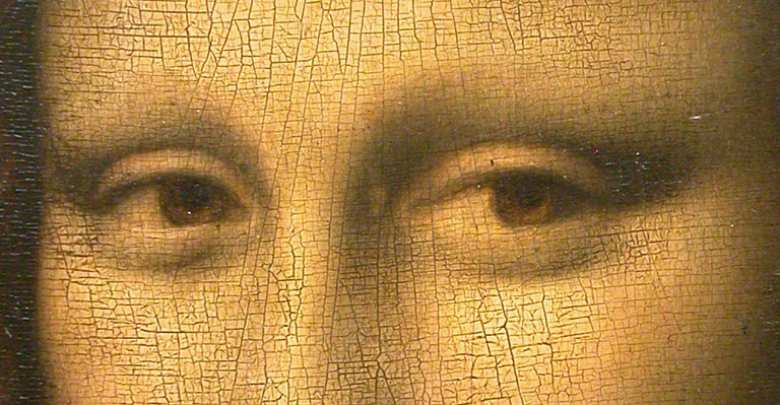 Mona Lisa was depicted between 1503 and 1504; yet, the debates around her identity and the commissioning of the painting are still open.
According to the most plausible hypothesis, the woman could be Monna Lisa Gherardini, born in Florence in May 1479 and the buyer could be Francesco del Giocondo, her husband. The Gherardini family owned lands in Panzano in Chianti and San Donato in Poggio as well as a villa in Vignamaggio.
However, other studies make us believe that she is Isabella Gualanda, a Florentine maiden, lover of Giuliano de 'Medici. A little curiosity: Isabella, born from the Pisan Ranieri Gualandi and Bianca Gallerani, was probably the cousin of Cecilia, portrayed by Leonardo in the Lady with an ermine.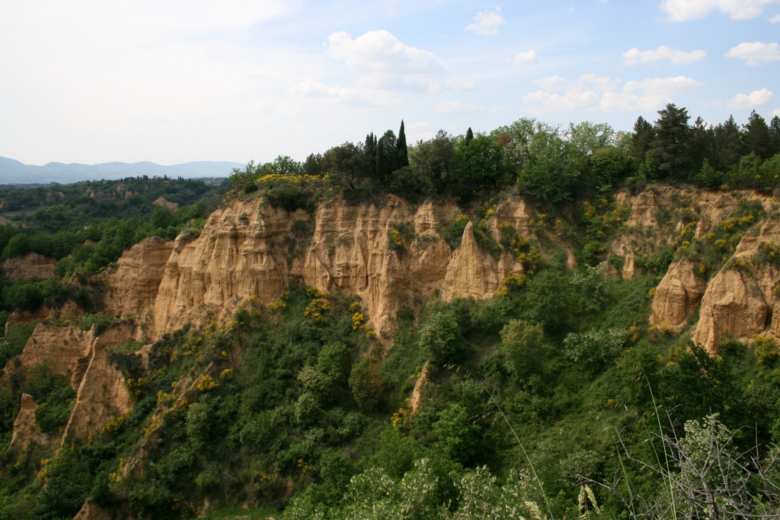 Even the identification of the landscape behind Gioconda was not easy. One of the most plausible hypotheses matches the background bridge with the Buriano bridge, on the Arno river, near Arezzo. The mountains in the back could have been inspired by the ravines of the Valdarno, in the Reggello area, or even from the alpine area.
Leonardo da Vinci knew well the area of ​​the Val di Chiana and it is thought that, on the left side of the Gioconda, he depicted the Gola di Pratantico, not far from the bridge.
Thanks to various elements recognized, some researchers have been able to study the point of view of Leonardo, which corresponds to the village of Quarata (Arezzo) and is located along Via Setteponti, towards Castiglion Fibocchi.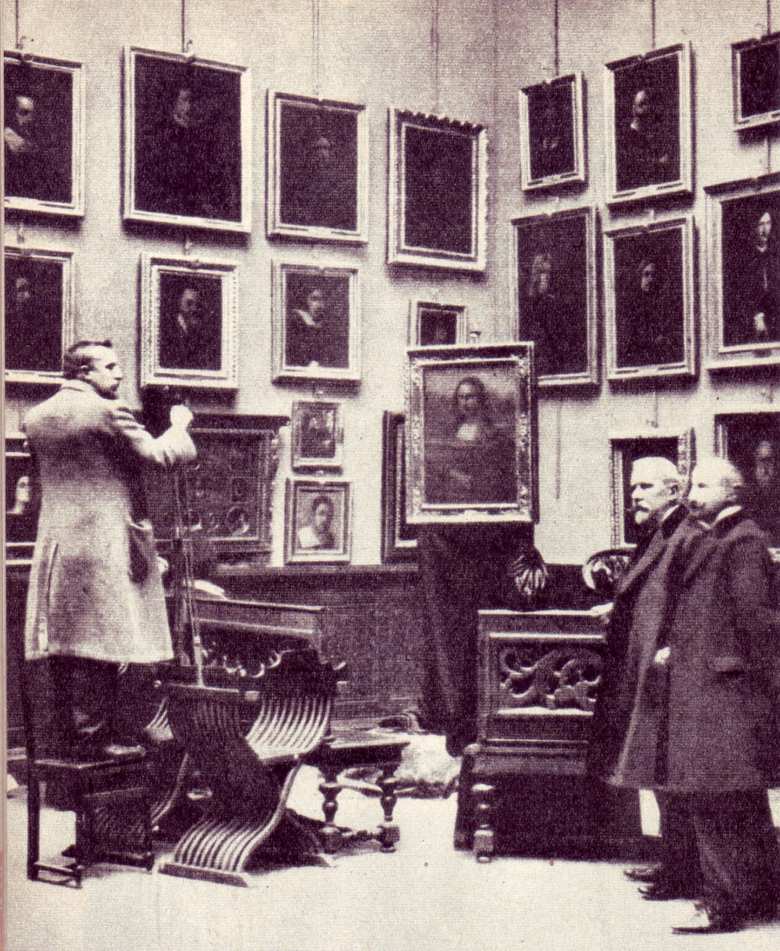 Leonardo's Mona Lisa has been through many vicissitudes concerning the city of Florence. In 1911, in fact, the employee of the Louvre Vincenzo Peruggia managed to steal the work from the museum; then he met the Florentine antiquarian Alfredo Geri in a hotel in via de 'Cerretani. The latter, accompanied by the director of the Uffizi, warned the competent authorities.
Before being returned to the French museum, the Gioconda was temporarily exhibited at the Uffizi in Florence, where, centuries before, it had been conceived.
You might also be interested in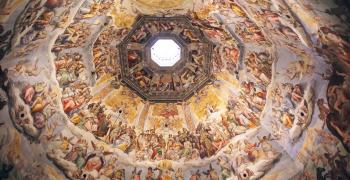 Learn more
Art and Culture
Tuscany is the cradle of the Renaissance and known all over the world for its immense artistic and cultural heritage.
continue...