In the footsteps of the Etruscans in Sarteano
Exploring ancient civilizations and beech forests
For anyone itching to learn about Etruscan history in Tuscany, a good place to start is Sarteano, a charming town sheltered inland between the Val d'Orcia and the Valdichiana. Not only does the town and the surrounding area boast stunning views, but Sarteano itself is home to a wealth of ancient history, making this Tuscan town a treat for archeology buffs. Indeed, Sarteano has been inhabited since prehistoric times, a fact known to us thanks to remarkable artefacts from the Neolithic period found in the Grotta dell'Orsa, but was during the Etruscan era that the town took on immense importance, lasting from the 1st to 9th century BCE.
A great place to get an overall understanding of Etruscan presence in this area is the Sarteano Etruscan Museum, which conserves several discoveries found around here during excavations. Housed in the 16th-century Palazzo Gabrielli, many of the artefacts come from the Etruscan tombs scattered throughout the area, including human-shaped funerary urns, a memorial stone from the town of Sant'Angelo depicting scenes if an Etruscan funeral and a life-size reconstruction of the painted 4th-century tomb known as the Infernal Chariot. one of the most important examples of Etruscan art.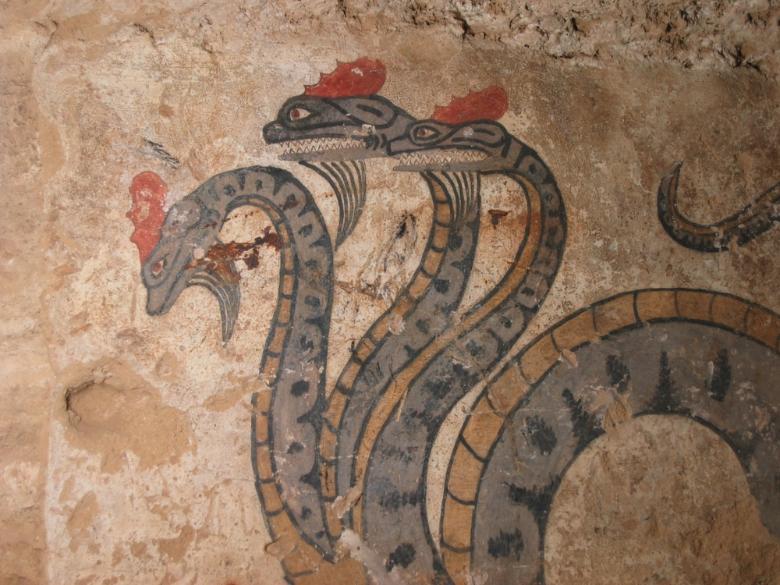 Speaking of the Infernal Chariot, this spectacular tomb is located in the Pianacce Necropolis, first discovered in 1953, and is unparalleled in the world of Etruscan art: dedicated to the divine realm, viewers can see a red-haired demon leading a cart attached to two griffins and two lions, surrounded by a black cloud. Nearby, two figures are seen feasting in the afterlife, while the opposite wall contains a fresco of a three-headed serpent. But Pianacce is only one of several ancient tombs in the area: others include Poggio Rotondo and Solaia in the nearby hamlet of Castiglioncello del Trinoro, Sferracavalli and Madonna La Tea, many artefacts from which are conserved in the Etruscan Museum.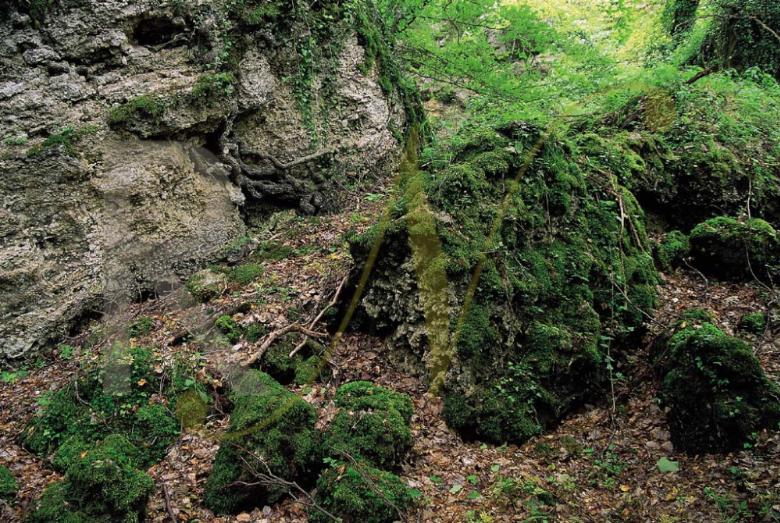 If you want to wind down after a long day of following in the footsteps of the Etruscans, hop in the car and drive 15 minutes to the Pietraporciana Natural Reserve, on the ridge separating the Val d'Orcia and the Valdichiana, between Sarteano and Chianciano Terme. Home to a large forest of beechwood trees, the nature reserve offers an afternoon of cool air as you wonder the trails and discover hidden caves, like the "Bruco," or "Caterpillar," Cave at the highest part of the reserve, where you can admire the sweeping views of the valleys down below. Pietraporciana is family friendly as well, and even offers summer camps for kids in late July and August, guided tours and themed workshops.
You might also be interested in