Love stories between same-sex couples
Impossible loves: LGBT love stories from Renaissance Tuscany
The Renaissance in Tuscany was a free period from certain points of view. In those years, many male couples were to be found, some who lived in secret and others more openly.
The love stories we want to tell you about in this article are about men who loved other men during the Renaissance period. Relationships that often suffered, were hidden or rewritten by history, but which have contributed to creating great artists and poets who have gone down in history for their works.
Marsilio Ficino and Giovanni Cavalcanti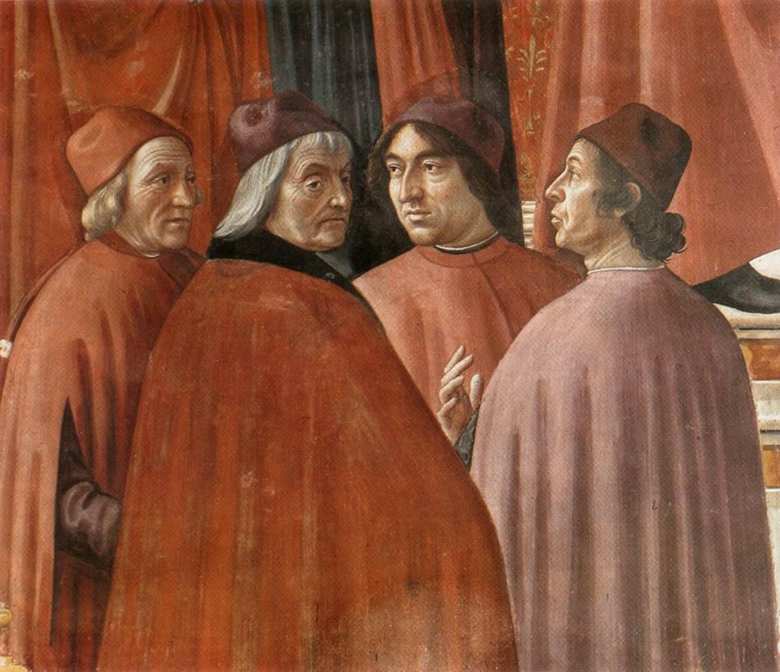 The first love story is that of Marsilio Ficino and Giovanni Cavalcanti.
Marsilio Ficino, a native of Figline, was one of the most important humanists and philosophers of the Italian Renaissance. With his translations from the Greek of Plato's works, he helped spread Platonic thought and gave a new impetus to philosophy.
According to Ficino's thought, expressed in the Commentarium in Platonis convivium of 1469, love without distinction was the means to see beauty. To fully experience it, it was necessary to contemplate beauty of the spirit and body, even of another man.
His idea of neo-Platonic love was put into practice with Giovanni Cavalcanti, a young and beautiful Florentine poet. In 1484, Ficino wrote the De Amore for him and, later, several love letters in which he used to call him "Giovanni my perfect friend".
Pico della Mirandola and Girolamo Benivieni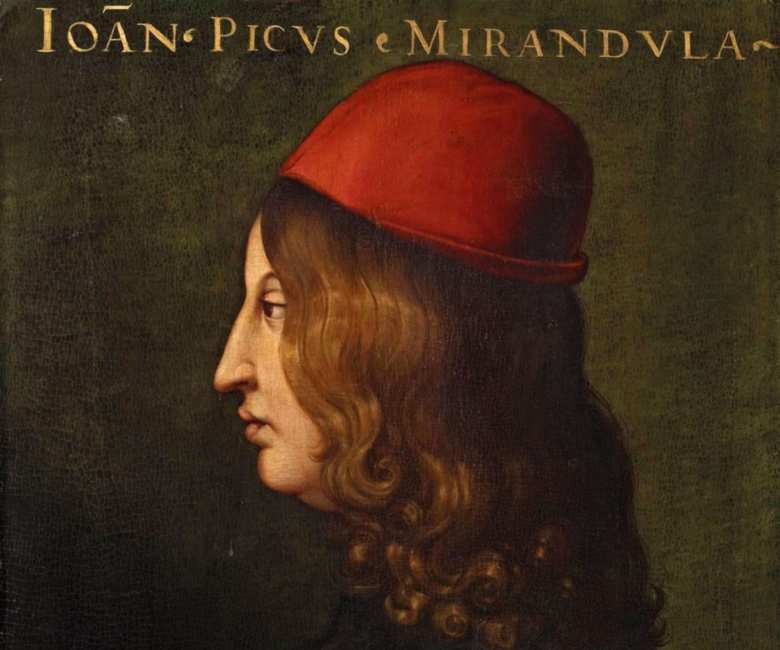 Now, let's look at the love story between Pico della Mirandola and Girolamo Benivieni. Giovanni Pico della Mirandola was a passionate humanist and philosopher, an expert on the great men of his time such as Poliziano and Ficino.
Pico and Girolamo probably met in 1479 and subsequently began a stable and lasting relationship. In Fratta in 1486, the two lovers lived between Todi and Perugia in Umbria, sheltered from the threats of arrest for heresy by Pope Innocent VIII. In fact, in previous years, Pico della Mirandola had been accused of heresey by a commission of theologians for his ideas which, although they were not irreverent, were in contrast with the doctrine of the Church.
Their love was platonic, as was the custom in those days. These were also the same years of Marsilio Ficinio.
When Pico della Mirandola died of arsenic poisoning on November 17, 1494, his beloved Girolamo Benivieni fell into a deep depression that led him to often consider suicide.
Pico's body was buried inside the church of San Marco, where Girolamo was also buried fifty years later. The church, included in this itinerary to discover gay friendly Florence, also preserves a plaque which reads "Love joined these souls in life".
A declaration of eternal love that seals the deep relationship between them.
Michelangelo Buonarroti and Tommaso de 'Cavalieri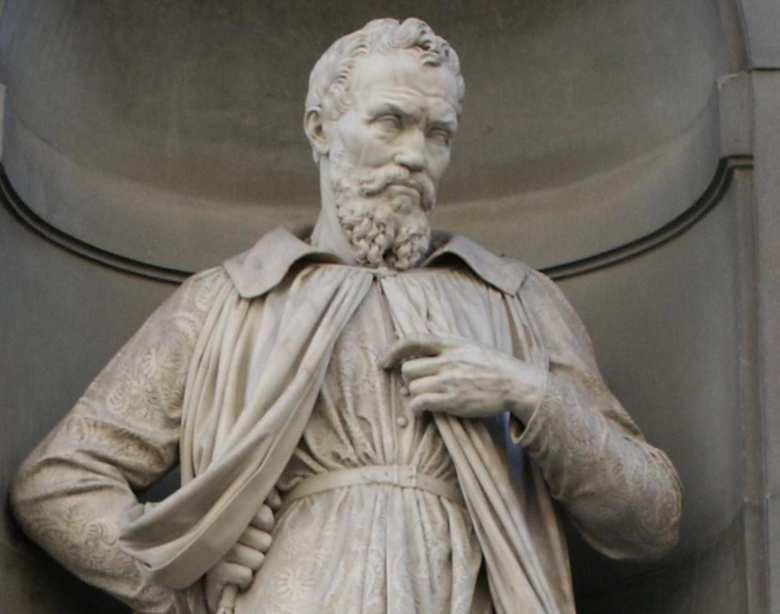 The last troubled love story is that of Michelangelo Buonarroti and Tommaso de 'Cavalieri. Michelangelo certainly needs no introduction, but perhaps a brief summary on the artist's aesthetic expression will be useful to understand the tormented love with the Roman nobleman, Tommaso de 'Cavalieri.
The power, energy and love for the male body are a distinctive feature of Michelangelo's works. It's enough to admire his works in Florentine museums such as the Tondo Doni at the Uffizi Gallery or his sculptures like the Bacchus at the Bargello Museum to realize how every body, even female ones, become an expression of love for shapes that are typical of the male body.
His life was by no means peaceful and the sculptor, in addition to being considered one of the greatest artists of the Renaissance even in his own lifetime, was also famous for his troubled personality, very quick-tempered and eternally dissatisfied.
Raised in the fement of the Florentine Renaissance, he came into contact with the great intellectuals of his time, from Poliziano and Pico della Mirandola to Marsilio Ficino, from whom he learned and embodied the neo-Platonic doctrine of love.
The meeting between Michelangelo and Tommaso de 'Cavalieri took place in Rome in 1532 and the two immediately formed a passionate bond. Michelangelo did not take long to describe the beauty of Tommaso as "the light of our century, a benchmark for the whole world".
As evidence of the relationship between the two, we have the letters that they exchanged from 1533, works of art whose portrait subject was Tommaso (among these is the Rape of Ganymede, whose myth we discussed in our article on the works and myths of LGBT art at the Uffizi) and several love sonnets, one of which reads "Love is not always a bitter and mortal sin".
Although their love became impossible due to the difficult temper of both, the two remained together for life. When Michelangelo died at 88 in 1564, Tommaso was by his side until the end.
Whether they are loves between two men, between two women or a love between man and woman, what is certain is that love in all its forms can be complicated.
You might also be interested in