10 things to do for a romantic summer in Tuscany!
Warm summer nights, hot springs and postcard-perfect views make for a dreamy holiday with your beloved
It's no secret that Tuscany is just the ticket for a romantic holiday with your sweetheart. With villages frozen in time, horse-drawn carriages and an endless array of spa resorts to choose from, you and your beloved are bound to have the time of your lives as you soak up the Tuscan sun and enjoy each other's company.
You might also be interested in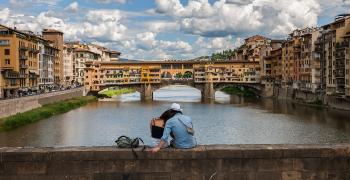 Learn more
Romantic and Wedding
Tuscany is like heaven for food, nature and art town admirers. But it's also the perfect location for couples and wedding celebrations.
continue...