Choose the option that suits you best to reach Florence from the Airport of Pisa
How to reach Florence from Pisa Airport
There are four different ways to reach Florence from the airport of Pisa: the first option combines the people mover service connecting Pisa Airport to Pisa's central railway station and the section Pisa-Florence by train, while the other options are direct bus service, car rental, and taxi service. Check out the details in this article.
The airport of Pisa and Pisa Centrale train station are connected by the PisaMover, an innovative high-speed automated people mover service running every day from 6 a.m. to midnight, every 5/8 minutes.
The trip takes about 5 minutes, once in Pisa Centrale, just hop on the train to Florence (choose the one that suits you best here). Depending on the train you get, journey time can vary: the fastest trains cover the distance between the two cities in about 50 minutes, while the "slowest" trains take about 1 hour and 20 minutes. You'll be able to buy a combined ticket for both the PisaMover and the train at the Arrivals hall of the airport, other than online on Trenitalia's website and via the dedicated mobile app. Of course, the tickets can also be bought separately, it's possibile to purchase tickets for the PisaMover in one of the four ticket machines installed at the airport.
Another possibility is taking a bus. Currently, there are two companies that offer this service: Airport Bus Express by Autostradale and Sky Bus Lines Caronna.
Both companies stop in Florence's Piazzale Montelungo (a few hundred metres away from Santa Maria Novella train station) and the journey takes around 1 hour, traffic permitting.
Here are some useful links:
Just so you know, Sky Bus Lines Caronna will also take you from the airport of Pisa to the airport of Florence via Montecatini, Pistoia and Prato.
There's also the possibility of getting a taxi: from Pisa Airport to the center of Florence you will spend approximately €170,00 (there are no standard fares in this case, drivers are obliged by law to switch the meter on at the start of every trip). For further information contact the Taxi service by at (+ 39 050 541600) or visit the Cotapi website.
If you are planning to rent a car check out the complete list of the Car Rental companies you can find at Pisa Airport. Usually the rent-a-car offices are open from 8:00 am to 9:30 pm in the autumn and winter months (october-march) and from 7:00 am to 10:30 pm during spring and summer (april-september).
The original version of this article was written by Kinzica Sorrenti.
You might also be interested in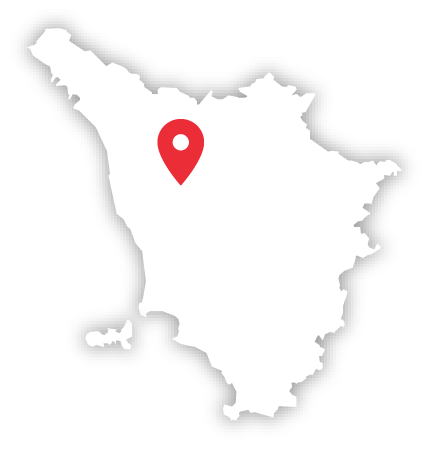 Learn more
Pisa Area
The territory surrounding the Leaning Tower is vast and varied, but they're known by everyone thanks to a deeply-felt belonging to this centuries-old
continue...