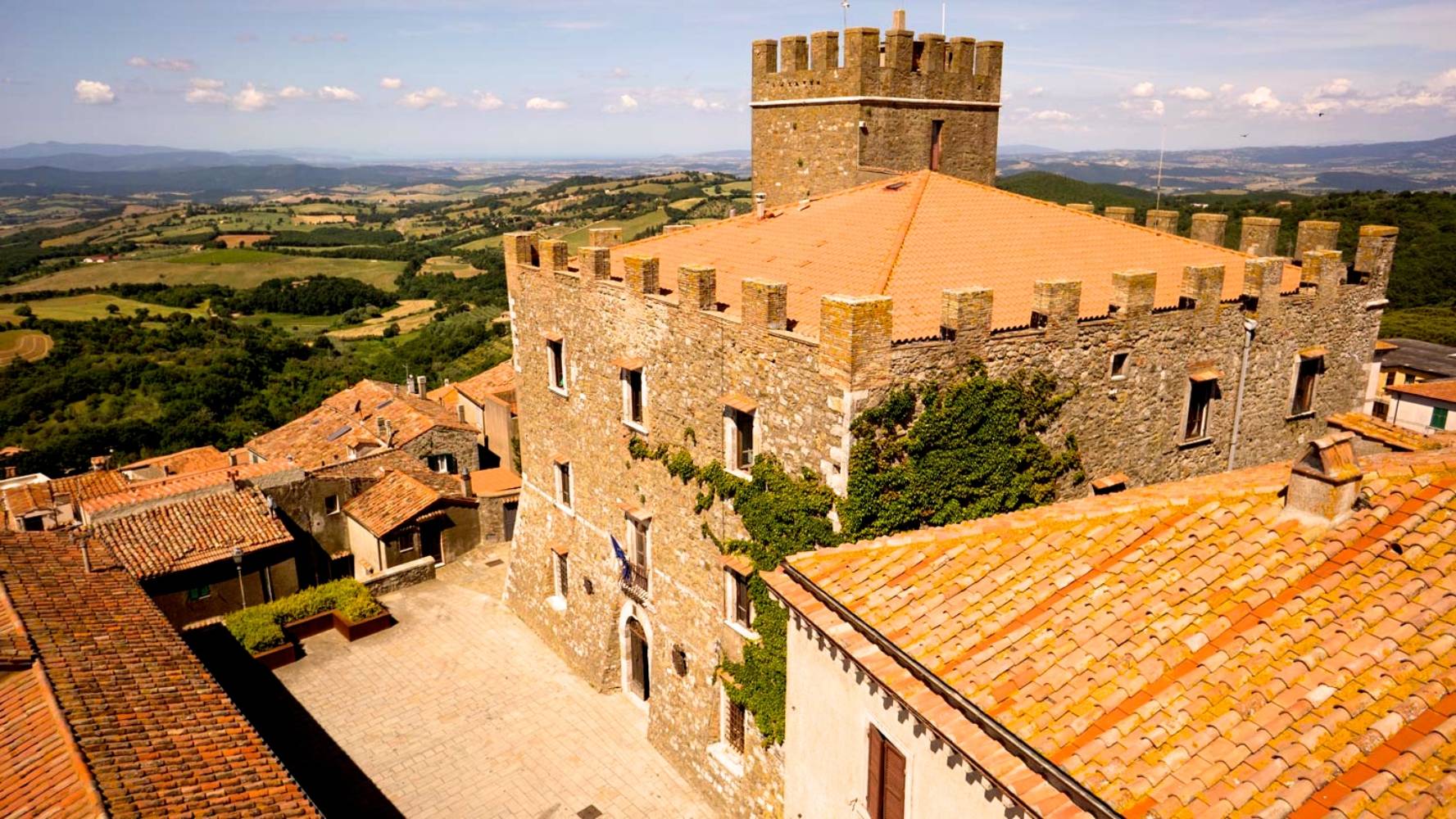 It's hard to say arrivederci to summer in Tuscany, which is why the Maremmani in the region's south always do it with a glass of wine in their hands.
Festa delle Cantine in Manciano
While it sounds like they're drinking their sorrows away, they're not. September is one of the most exciting times of the year for local foodies and wine lovers. It's wine month.
In the Maremma that means the vendemmia or annual wine harvest. All over the province, hundreds of vineyards will spend the month collecting the grapes to make next year's celebrated Morellino di Scansano and Bianco di Pitigliano.
In places like Scansano, you can sit by the Medieval walls and watch the farmers work in a tradition that is generations' old. Or you can join the rest of the region in lifting your glass in a brindisi to Manciano's annual Festa delle Cantine on September 8-10 (2017 edition).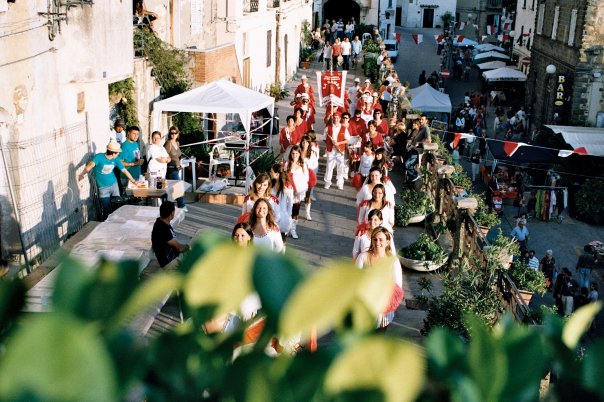 For almost 20 years, the Festa delle Cantine has been gathering the area's wine producers and wine appreciators for a celebration that is one part raucous party and two parts incredible food and drink.
In the past, the festival was famous for homebrews so strong they could knock an unsuspecting tourist out, but it's since become more sophisticated. These days, the only tipple you'll try will come from the professional producers who have spent centuries turning the dark and mineral-rich volcanic soil around Manciano.
The highlight of any Festa delle Cantine is, of course, the wine. Every year the area's producers offer bottle upon bottle of their best right in their cellars. Visitors aren't normally allowed in here, so it's an incredible opportunity to see where the magic happens among the oak barrels and glass bottles.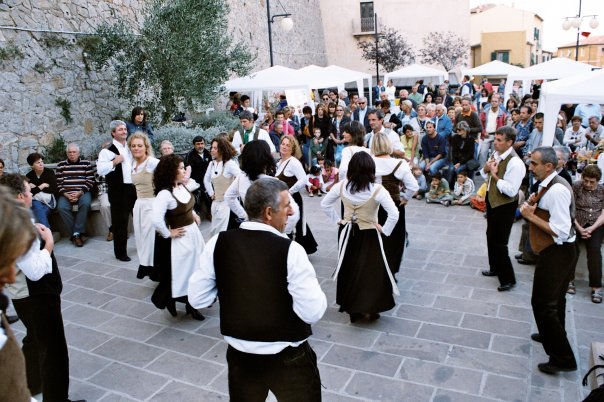 As the sun sets on the Spia della Maremma, as Manciano is affectionately called, the drinks begin to flow and people start to feel peckish. All the wine at the Festa delle Cantine is free, but each cellar has a signature dish or snack that you can buy if you like. These treats are all local favourites, like acquacotta and almond biscuits, prepared by Manciano's housewives and nonne.
This year, there'll be plenty to do between sips with concerts, children's shows, dancing and the much anticipated fiaccolata, during which the majestic Maremman-breed horses and local cowboys, the butteri, parade through the town with lit torches.
For locals, the Festa delle Cantine is a chance to catch up with old friends in the name of tradition and free wine – a good enough reason to party on its own. For tourists, the festival is a chance to experience Manciano at its liveliest on a weekend when everything from the food to the music is authentic and inspiring.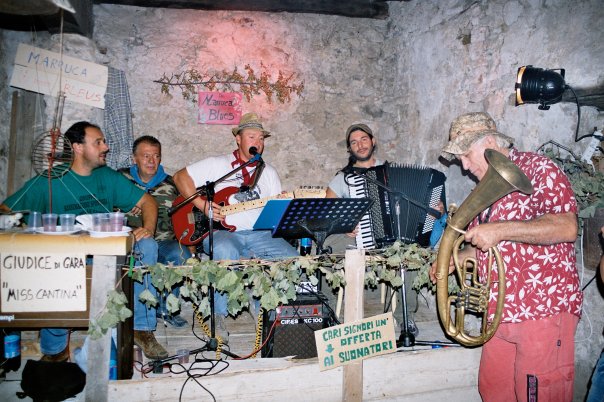 While for me, it's an excuse to gorge myself crazy on ciaffagnoni – a local pancake delicacy and the festival's food of choice. If you ask any Mancianese, they'll tell you the French can keep their crepes and the English can keep their pikelets because nothing beats ciaffagnoni.
As an expat who's lived in the town for more than half a decade, I have to agree. Ciaffagnoni are beautifully light and incredibly easy to make. They can be enjoyed with a sprinkling of sugar or as tradition dictates, with lashings of parmigiano cheese.
The Festa delle Cantine is known for making the best ciaffagnoni around. It's not often that you get to taste these treats as they're more family cooking than fine dining. But for those of you who can't make it to this year's festival, I thought I would share my mother-in-law's recipe.
A born-and-bred Mancianese, my mother-in-law guards her recipe like it's made of gold. Her secret is lots of eggs and a splash of olive oil instead of butter for a true taste of authentic home style Tuscan cooking.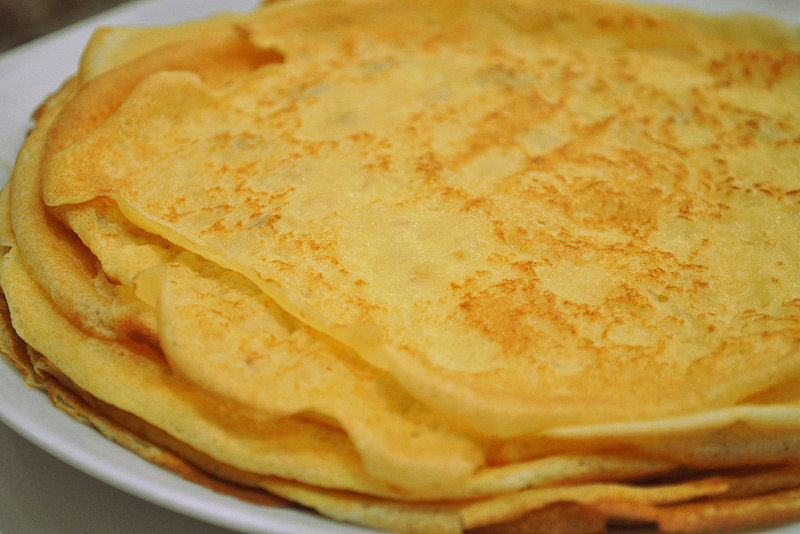 Mama Gabriella's Ciaffagnoni
For: 4 people Prep time: 20 minutes Cooking time: 5 minutes
Ingredients
150 gr of flour
salt
4 eggs
1tbsp of olive oil
300g of water
2 extra tbsp of oil, for frying
icing sugar or parmigiano cheese to serve
Preparation
Sift the flour with a pinch of salt into a large bowl. Add the eggs, tablespoon of oil and water, and mix. The batter should have the consistency of thin cream. If it's too thick, add a bit more water. If it's too thin, add more flour.
Heat a large pan over medium heat. Add the oil. Pour a large tablespoon of batter into the pan and spread until it's very thin.
When bubbles begin to appear on the surface (about a minute), use a spatula to flip it over. Cook for another minute or until brown underneath.
Keep ciaffagnoni in a warm oven while you cook the others.
To serve
All you need is a bit of butter and a sprinkle of either icing sugar or parmigiano cheese.
You might also be interested in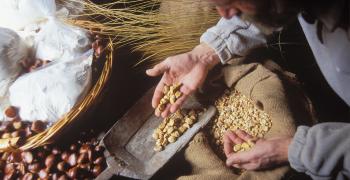 Learn more
Food and Wine
Olive oil, wine, truffle and other culinary delights make up the excellence of Tuscan gastronomy.
continue...