Bagno Vignoni and the Val d'Orcia in Tuscany
Are you planning a long break in Val d'Orcia? Think about it!
Bagno Vignoni, renown since the Middle Ages because of its position on the old via Francigena (the path from Canterbury to Rome), is very close to the Orcia River, the one that shaped the homonymous valley (Valdorcia) through the centuries. What the old pilgrims probably saw while getting closer to Bagno Vignoni was the Castiglione D'Orcia and Rocca D'Orcia's huge towering city walls on one hand and the working water mills dug into the travertine rocks on the other one. Bagno Vignoni must be a mystic place: Saint Catherine of Siena lived there for a while and used to walk under the loggia, that bears her name, moreover all the buildings around the natural pool were designed by Bernardo Rossellino to honor Pope Pio II, from Pienza.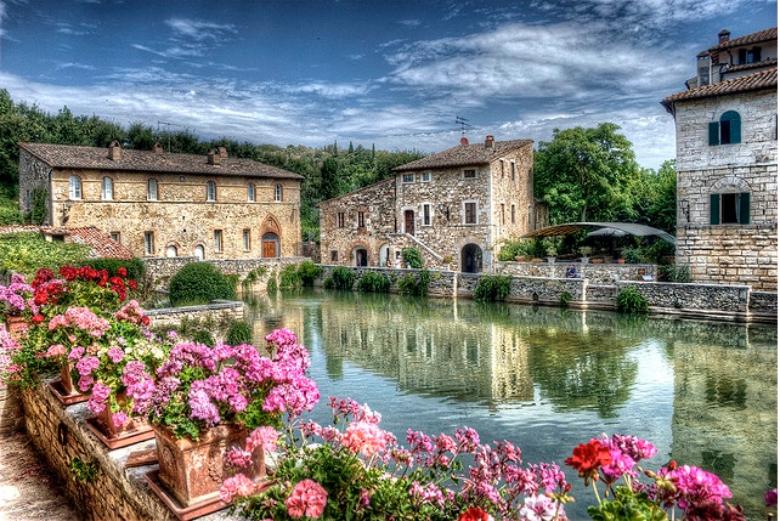 The mills dug into the hill could work every single day of the year exploiting the power of the thermal waters that gush from the natural hot springs in the heart of the village of Bagno Vignoni at a temperature of 52°C/125°F. As a matter of fact, this Tuscan village doesn't have a main square, but a big pool, where the citizens used to bathe (nowadays it is strictly forbidden, so don't even try!)
Bagno Vignoni's SPA and hot springs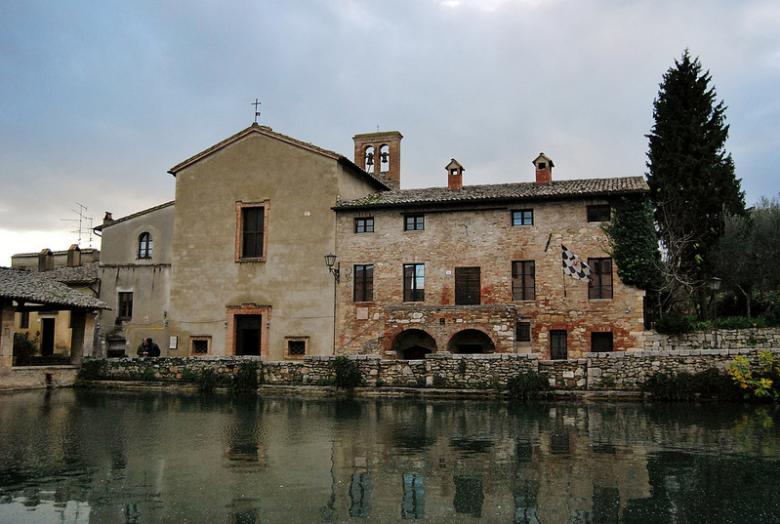 The mills or "mulini" in Italian (Mulino di Sopra, Mulino Buca, Mulino di Mezzo e Mulino da Piedi), that stopped their activity in the '50s, have been recently restored and it is possible to visit them and bathe in the big basin of light blue, warm water (and they are free!) otherwise there's a complete thermal complex in the town centre for the SPA lovers.
You might also be interested in