A romantic honeymoon in Tuscany: some ideas for making it unforgettable
A honeymoon in Tuscany has so many off the beaten path picturesque places to visit that you'll be spoiled for choice
For centuries, Tuscany has astonished people with the beauty of its natural landscapes and its art cities featuring the highest concentration of artistic masterpieces in the world. Florence, Siena, and Pisa are just some of the most popular cities for a romantic honeymoon in Italy, but the great news is that Tuscany never fails to surprise.
A honeymoon in Tuscany has perfect settings for a couple in love: endless fields of sunflowers and poppies during summer, hilltop hamlets, medieval centres where the time seems to stand still. Tasty food (as well as unique wines) makes it even more special. What more could you ask for? But where in Tuscany should you spend your honeymoon?
That might be the most challenging question to answer because there are so many places here that seem tailor-made for a romantic honeymoon.
The first question to answer is: have you already been to Tuscany? If not, check out the first itinerary; if yes, check out the second one. In either case, check out the third "lovely" itinerary.
The second question is: are you planning to rent a car? If not, check out the first itinerary that is car-free and features places you can reach by train or bus; if yes, check out the second and the third options. Keep in mind that we're barely scratching the surface of worthy destinations: the list could be endless and depends on your priorities and tastes.
Itinerary 1: the great classics
Florence, the capital of Tuscany, is a romantic destination of its own and generally no one skips it. Whether you are interested in amazing architecture, art, and history or food and shopping, just stroll the streets of the city centre and smell its romanticism. Florence can be the base for your honeymoon or just the starting point of the trip with your sweetheart. If you have a few days to spend in Florence, you can follow these tips.
Want to add a pinch of romanticism? Don't miss Ponte Vecchio by night, Piazzale Michelangelo at sunset, a cruise on the Arno river, a visit to the Boboli Gardens and a horse and carriage ride!
After a couple of days or more in Florence, you can devote your time to many day trips by train. One of the easiest day trips from Florence is Fiesole, at just a few kilometres above the Cradle of the Renaissance. If you manage to be there at sunset, it is a spectacle that is hard to forget.
Then you can head to Siena and walk the cobblestone streets of this unique medieval city. The heart of Siena is Piazza del Campo, but there are really tons of pieces of art worth seeing. Have a look at this article.
Another day trip to include in the great classics is San Gimignano. If you don't have a car you have to arrive in Poggibonsi by train and catch a bus or leave directly by bus from Florence.
Last but not least, consider including Lucca, a very romantic setting, especially if you walk on its walls crowned with trees. Here are many tips on what to see and do in Lucca in two days.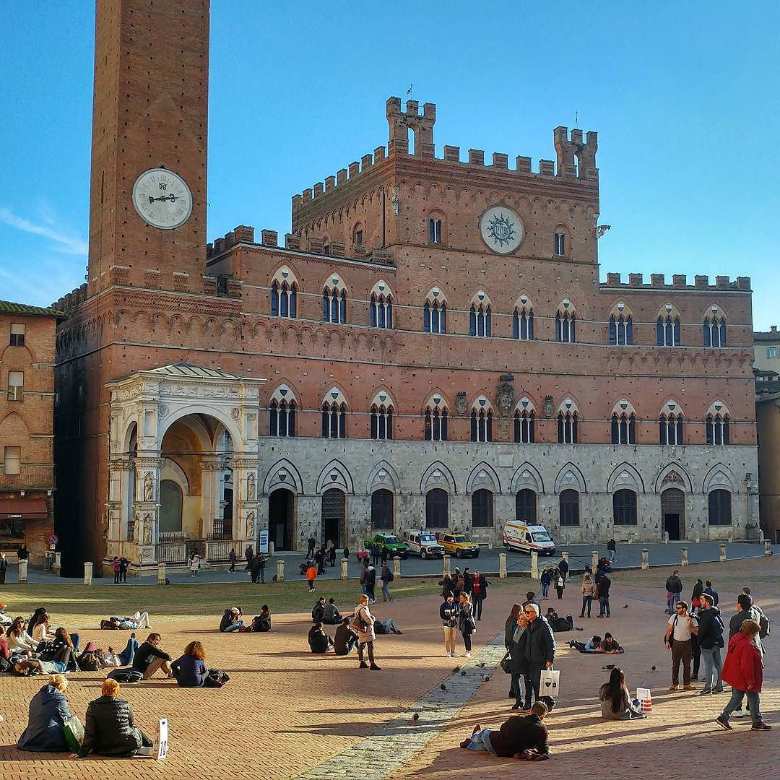 Itinerary 2: off the beaten track honeymoon
You already visited Tuscany and you're so in love with this region that you chose it for your honeymoon? In this case, you could skip the most famous cities and head to lesser-known hamlets scattered throughout the region.
Our off the beaten path itinerary starts from the Chianti area, where you might perhaps indulge in a wine tour. This is one of the most quintessential places in Tuscany because it has it all: rolling hills, vineyards, cypress trees, medieval hill towns… not to mention world renowned wines and one of the tastiest "fiorentina" steaks. Check out our three days long tour of Chianti.
The off the beaten path honeymoon continues in the Val d'Orcia, declared a UNESCO World Heritage Site and characterised by gentle green hills and picturesque villages. Here is an itinerary that touches many lovely places such as Montepulciano, Pienza, and Monticchiello. You can also include Montalcino, completely encircled by fortified walls and famous for its wines.
Your alternative honeymoon can also feature a day at the thermal baths. There is plenty of choice, since Tuscany has the highest number of thermal centres in Italy.
Itinerary 3: the love route
Tuscany boasts a lot of charming and romantic towns and some of them seem to be designed for lovers! This is a "lovely" itinerary that touches many hill towns that are perfect for love-birds.
The first leg of our journey is Lucignano, a small medieval hill town overlooking the Valdichiana, halfway between Siena and Arezzo. Lucignano is elliptical in shape. It features old houses, narrow streets and is particularly known for being home to the 'Tree of love" or "Tree of Life", a 2,60 meter-tall Gothic masterpiece decorated with coral, enamel and rock crystal. People believed that the tree had a magic ability to make love last, so lovers would go there to make their promises of fidelity.
The next stop on this "love journey" is Pienza, located in the Val d'Orcia, an area of Tuscany that is really worth a visit. Pienza, a UNESCO World Heritage Site located south of Siena, is considered a jewel of the Renaissance as well as a very romantic city. This is due to both the evocative landscapes and the love-related street names. There is Via del Bacio (street of the kiss), Via della Fortuna (fortune street) and Via dell'Amore (the street of love). The best part is yet to come: Pienza is also perfect for lovers because the famous Italian director Franco Zeffirelli chose it as the setting of the greatest love history of all time, Romeo and Juliet!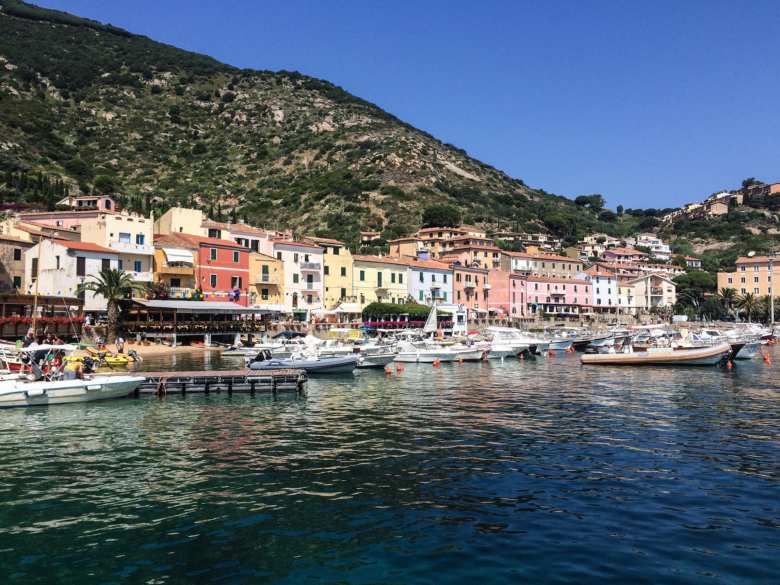 Our journey continues to Giglio Island, in the Tuscan archipelago. Here you can find a detailed itinerary: but as a couple don't miss out on a stop at the Lovers' Lighthouse!
Next honeymoon destination? Quartiere Venezia (Venice District) in Livorno, a neighbourhood reminiscent of Venice (Venezia) in northern Italy, retaining the original bridges, lanes, canals, houses and warehouses connected to the harbour. Livorno is the most important port city in Tuscany, but this neighbourhood has retained its old charm and recalls life in another era, when everyone knew each other. During July, the Quartiere Venezia comes alive with "Effetto Venezia", a festival packed with shows, food and wine events and traditional markets.
The last stop of this love-filled honeymoon is Cortona, the setting of Frances Mayes' bestseller "Under the Tuscan Sun". Cortona is located in the Valdichiana and is a romantic city with splendid views of the Trasimeno Lake. The city, enclosed by stone walls dating back to Etruscan and Roman times, boasts interesting places to visit, such as Piazza della Repubblica with the Palazzo Comunale, the Diocesan Museum and the MAEC (The Etruscan Academy Museum of the City of Cortona). Don't forget to sip at least one glass of local red wine!
This article was originally written by Oriana Papadopoulos.
You might also be interested in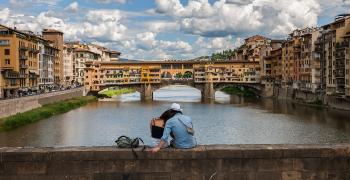 Learn more
Romantic and Wedding
Tuscany is like heaven for food, nature and art town admirers. But it's also the perfect location for couples and wedding celebrations.
continue...