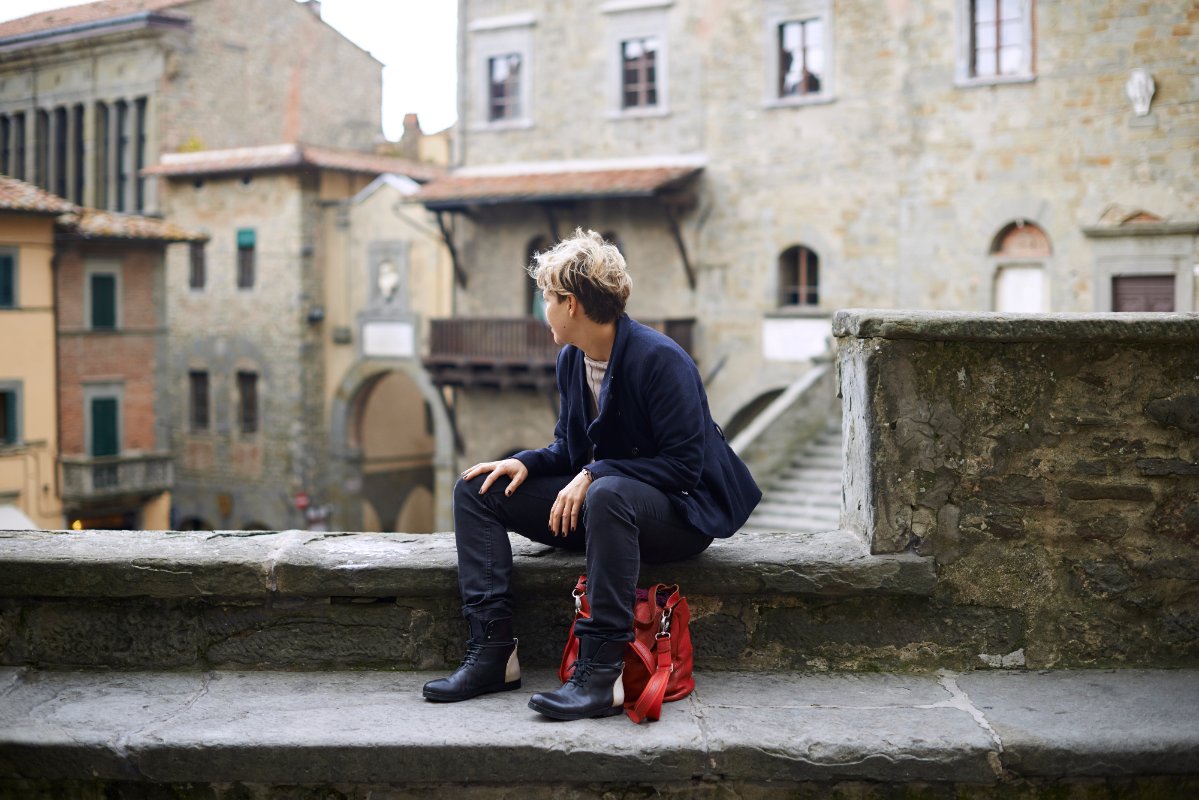 All you need is love: Top Ten things to do for a romantic summer in Tuscany!
Horse and Carriage Rides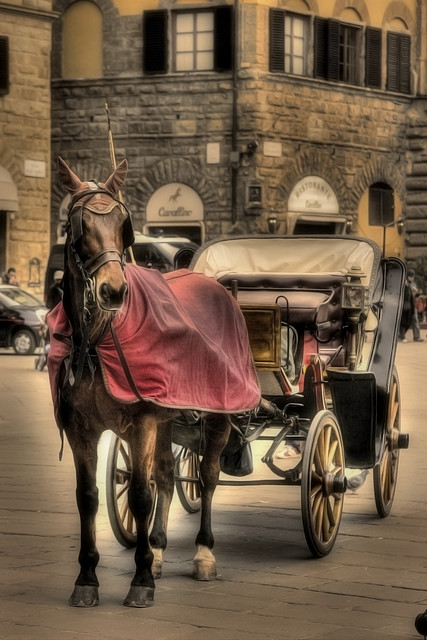 In Piazza del Duomo near Giotto's Bell Tower in Florence and in Piazza dei Miracoli in Pisa, you'll find one of Tuscany's funnest attractions: the Horse and Carriage Rides! These rides are a different way to visit these cities, and they are fun, romantic ways to tour a city . They are sure to create lasting images and lifelong memories! For example, you can enjoy the narrow streets of the city center of Florence and the Arno river, passing by major sights, such as Piazza della Signoria, Ponte Vecchio and Santa Croce.
Streets with "love" names in  Pienza
Pienza, a jewel of the Renaissance situated in the Siena province, boasts streets with romantic names, such as "Via dell'Amore", "Via del Bacio" and "Via della Fortuna". Take your lover by the hand and go on a stroll: you will feel like you are walking in another dimension! Also, the famous Tuscan film director, Franco Zeffirelli, chose Pienza in 1968 as the set of his adaptation of the greatest love story of all time, "Romeo and Juliet".
Cruises on Arno River
If you want to see a city from a different perspective, you can try a cruise on Arno river! River rides along the Arno in Florence and Pisa are approximately two hours long and you will be able enjoy the old buildings and the monuments of these ancient cities directly from the river. Think about going on a ride at sunset to increase the "romance factor"…
Go on a Vespa ride through the hills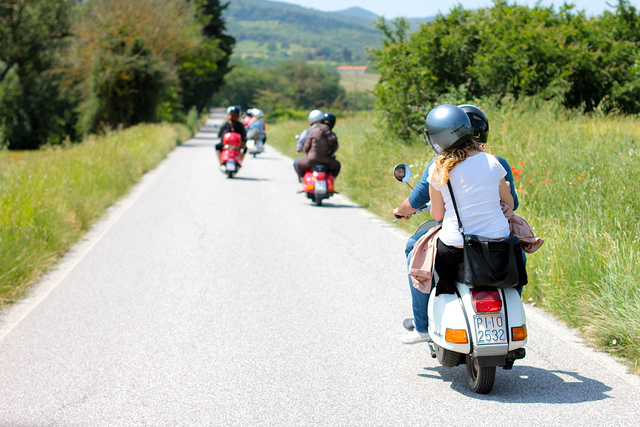 Another way to enjoy Tuscany is on two wheels! The Vespa is one of Italy's best known symbols of freedom: imagine driving one of these pieces of history through the Tuscan hills… just wonderful!
The Golden Tree in Lucignano
Lucignano, in the Valdichiana area between Siena and Arezzo, is a small village that is one of Tuscany's most extraordinary examples of medieval urban planning, but it is also famous for romance: it is called "il paese dell'amore" (the village of love). Here's why: in the Civic Museum of Lucigliano there is a tree made of gold that took 120 years to create. Somehow, people started to believe that the tree had magical powers that made love last. Lovers
used to go there to promise their love and fidelity to one another before marriage or after a long period of suffering and misfortune they went there to pray for a solution to their situation.
Hot springs for two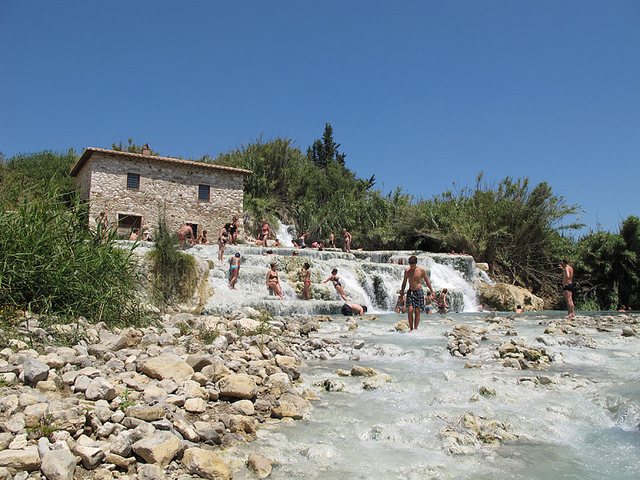 Tuscany has many geothermal spas and baths throughout the region, but there are also a host of free pools and waterfalls boasting natural thermal waters. The most famous are in Saturnia, Bagno Vignoni, Petriolo and San Filippo.
Lovers' Lighthouse
Have you ever been to Giglio Island? It's one of the most romantic islands in the Tuscan Archipelago and, immersed in the pine forest of the Isola Blu, you will find the "lovers' lighthouse". So, if you love to see waves, rocks and peaceful places, go here with your lover and enjoy the view!
Lido di Camaiore and Forte dei Marmi Pier
Another tip for beachsea and sea lovers: Stop to watch the sunset from thein Lido di Camaiore and Forte dei Marmi piers. It's something unique and you will feel like you can touch the horizon...
A kiss on Ponte Vecchio in Florence
Do we need to add something?!
A glass of Tuscan wine… everywhere!
Do you know of other special, romantic places in Tuscany that you would like to add to our list?
You might also be interested in