spaRelax and wellness
Saturnia hot springs
A wellness hub mixing tradition and technology
At the base of its namesake town—known as the oldest Italic city—in the heart of the Tuscan Maremma, the Terme di Saturnia Spa & Golf Resort is a breathtaking place designed to awaken your senses. The structure consists of a centuries-old travertine construction facing a millenary spring and its thermal waters, which flow at a rate of 800 liters per second and a temperature of 37.5° Celsius.
For 3000 years, uninterrupted, the thermal waters of Saturnia have flown into a natural crater at the slopes of Mount Amiata, remaining at the same temperature as amniotic fluid. Due to continuous replacement, the water preserves its chemical-physical properties, biological and therapeutic effects, and hygienic-sanitary conditions, without external manipulation of any kind.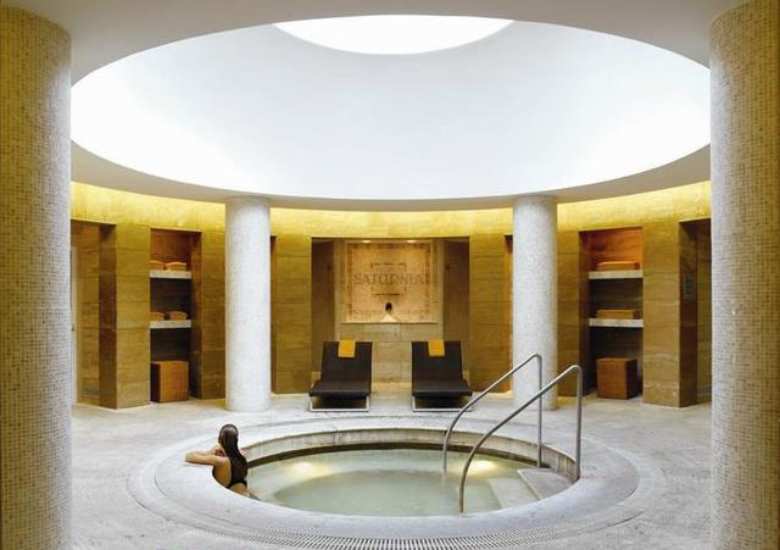 A combination of technology and tradition is what makes this spa resort stand out. Any stay at the Terme di Saturnia provides the chance to step outside of time, allowing visitors to create unforgettable memories and indulge in leisure. Here it's all about people: individual wellness is a top priority, with psycho-physical balance created, awakened and maintained through a series of spa treatments, massages, fitness options and, of course, the Roman bath. This is a special area designed to look like a traditional ancient Roman bath, in an elegant setting covered in travertine stone and illuminated by a sizeable skylight.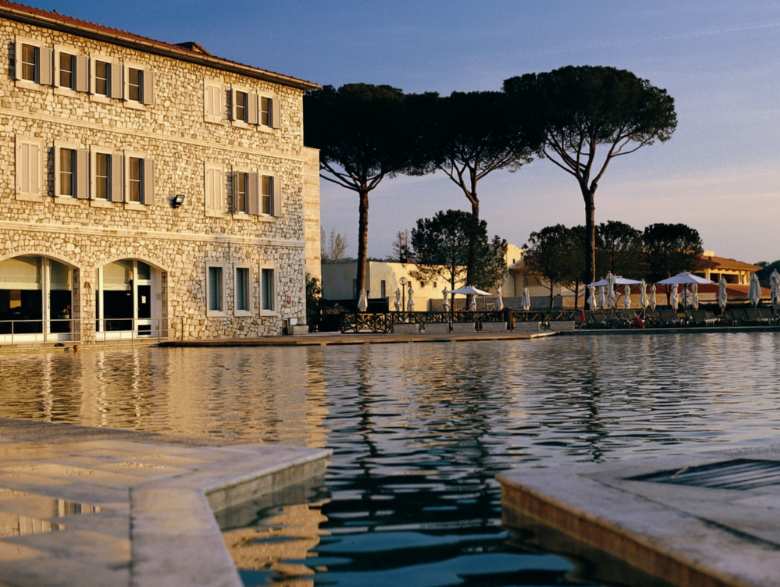 With its open-air thermal pools, whirlpools and vascular trails of cold and hot water, the swimming pool park in Terme di Saturnia is one of Tuscany's largest and is a relaxing refuge from everyday stresses.
The Resort also includes 128 rooms, from Grand Suites to Deluxe and Comfort room options, the "Aqualuce" restaurant and traditional "All'Acquacotta" eatery, plus an 18 hole golf course.
Info: termedisaturnia.it/en
Saturnia
The famous hot springs in the heart of the Maremma
The legend goes that Saturn, out of anger with a mankind that was constantly at war with itself, took a thunderbolt and flung it to earth. Thus he created a volcanic crater that gushed forth not lava but hot, sulphurous water. From this welcoming fold men emerged happier and wiser. ...
Morekeyboard_backspace