The love route in Tuscany
For a romantic holiday, here's a tour through the most enchanting love spots
The roads of love are unpredictable and have no maps, but if you are planning a romantic holiday in Tuscany we have created a tour through some of its most emotional spots.
The Tree of love: Lucignano
Did you know that in Tuscany there is a "village of love"? Located in the hills between Arezzo and Siena, Lucignano is a small, walled medieval town, whose museum holds the only example in the world of a tree-shaped reliquary: the Golden Tree.
Also known as the Tree of Love, it's a sculpture in gilded copper and silver, over two meters high and shaped like a tree, with golden leaves, crystals and corals falling from twelve branches. On the branches there are sprigs of coral, representing the blood of Christ.
Tradition has it that in front of this masterpiece by a goldsmith, couples used to exchange vows of eternal love.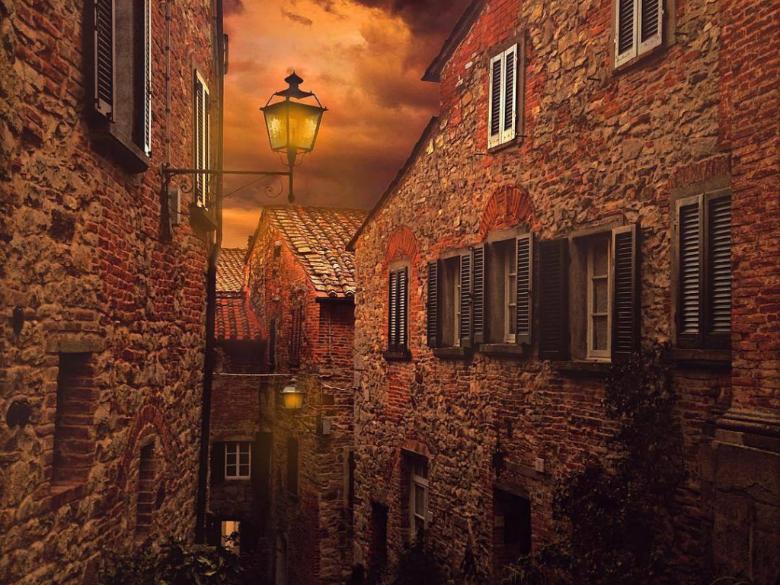 Where the streets have a lovely name: Pienza
What about visiting a city where the streets are named with words like "love", "kiss" and "good luck"? We're talking about Pienza, a city that most guidebooks describe as the birthplace of Pope Pius II and also a UNESCO World Heritage Site.
So take your partner and walk around Via dell'Amore, Via del Bacio and Via della Fortuna and stop for lunch or dinner in town.
Pienza also offers many charming stores where you can buy leather handicrafts, bijoux, soaps and…pecorino, an Italian cheese made from ewes' milk. This village even caught the attention of the director Franco Zeffirelli, who in 1968 chose Pienza as the setting in which to film Romeo and Juliet.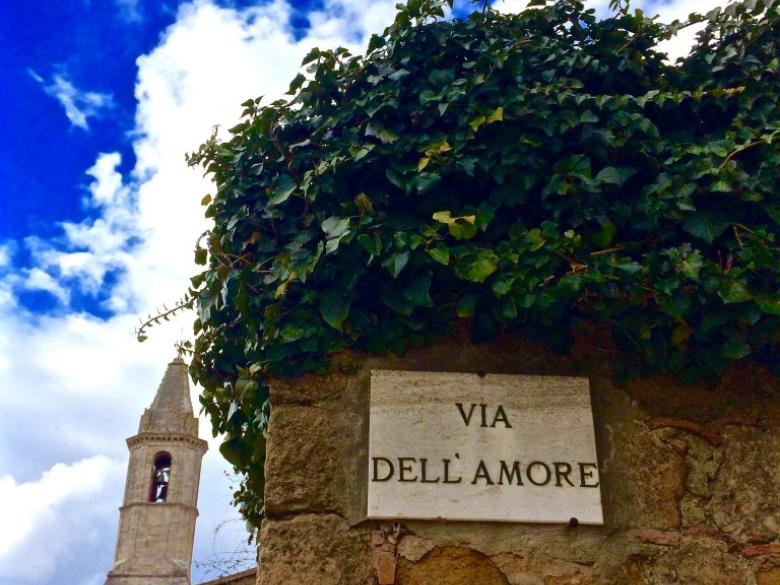 The Love's itinerary: Manciano
In the south of Tuscany, among vineyards and grazing lands, not far from the sandy coast, stands Manciano: a town located on the top of a hill boasting some of the best panoramic views of the Maremma.
Here you can follow the Love's itinerary: a half an hour trail through the old town where visitors can enjoy the views of the mountains, the countryside and Tuscan archipelago.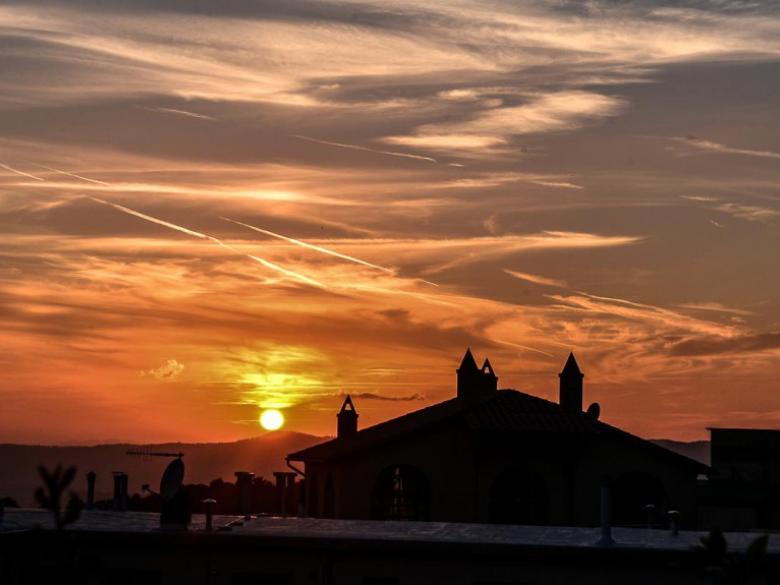 The Lighthouse of Love: Giglio island
The Giglio Island, one of the most alluring islands of the Tuscan Archipelago, is another lovely place to experience the magic of love. Visitors to the area are sure to note how the island truly reflects the quiet rhythms of nature. Here, you can see the 'Lighthouse of love', surrounded by stunning pine forests.
In Florence there is a church particularly linked to Dante and Beatrice's story. According to some theories, Dante Alighieri and Beatrice Portinari first met in the church of Santa Maria ai Cerchi, also known as Dante's church.
They also say that this small church holds the tomb of the beautiful Beatrice.
True or not, this place has become a very popular stop in Florence and in front of the hypothetical tomb there is a basket full of messages that lovers leave to Beatrice, maybe asking her to protect their love.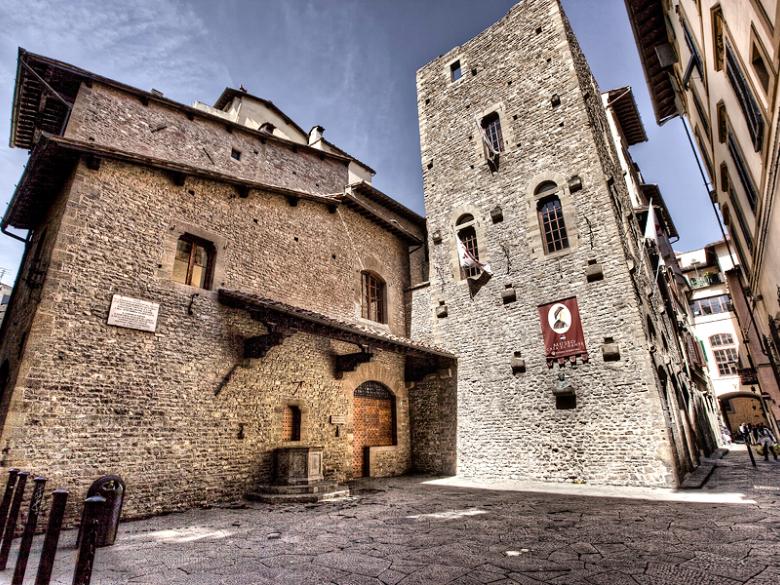 You might also be interested in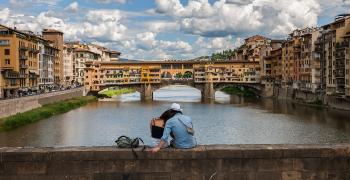 Learn more
Romantic and Wedding
Tuscany is like heaven for food, nature and art town admirers. But it's also the perfect location for couples and wedding celebrations. ...
Continue...