10 things to do in Florence with kids
What to do in Florence with your children
If you are used to traveling with kids, you know for sure that bringing them to an urban destination takes a lot of energy. That said, preparation and planning are the basis for an unforgettable vacation. Try to see fewer things, but in a way that captivates their interest. Florence is a must-see for anyone traveling through Italy: it is the Cradle of the Renaissance, a paradise for art lovers, a dream city filled with beautiful squares and gardens… but what about visiting it with children? This post is written to help you organize a family-friendly itinerary in Florence.
See Florence from the top
Seeing a city from the top is always a thrilling experience. There are many opportunities to do this in Florence and I'm sure your kids will enjoy them: one is walking up to Piazzale Michelangelo, where you'll enjoy one of the most stunning views of Florence; another option is climbing the 463 stairs of Florence's Duomo and taking in a superb view from the top.
The Boboli Gardens are a great spot for a stroll and perhaps a picnic. The Boboli Gardens are right behind Pitti Palace, in the Oltrarno of Florence (on the other side of the Arno River). It's one of the largest parks in Florence and is home to a collection of sculptures, built between the 16th and the 18th centuries, with some Roman antiquities.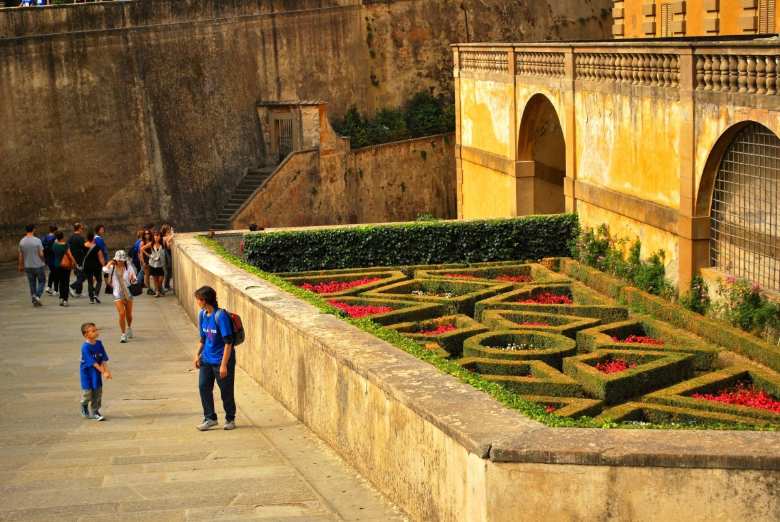 Head to Piazza della Repubblica and the antique carousel
After strolling around in the central, paved streets of Florence, you can stop in Piazza della Repubblica, one of the hubs of the city centre, and take one or more rides on the antique carousel in the square. The young travellers can take a break from sightseeing and have a lot of fun.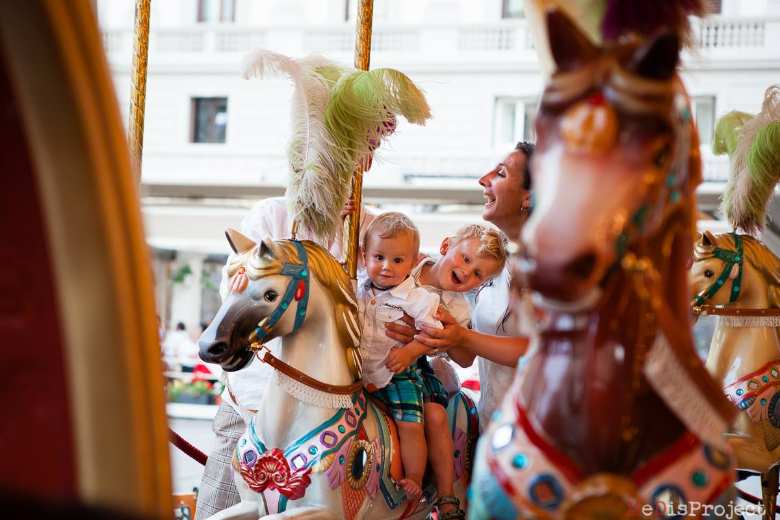 Especially if you're visiting Tuscany in the hot season, taking a gelato is a refreshing and pleasant break. Did you know that gelato was invented in Florence? It is said that Bernardo Buontalenti, a Florentine talented artist, invented a new dessert for a banquet for the Grand Duke Cosimo I de' Medici, wanting to 'wow' the crowd. Don't miss the opportunity to taste the real gelato.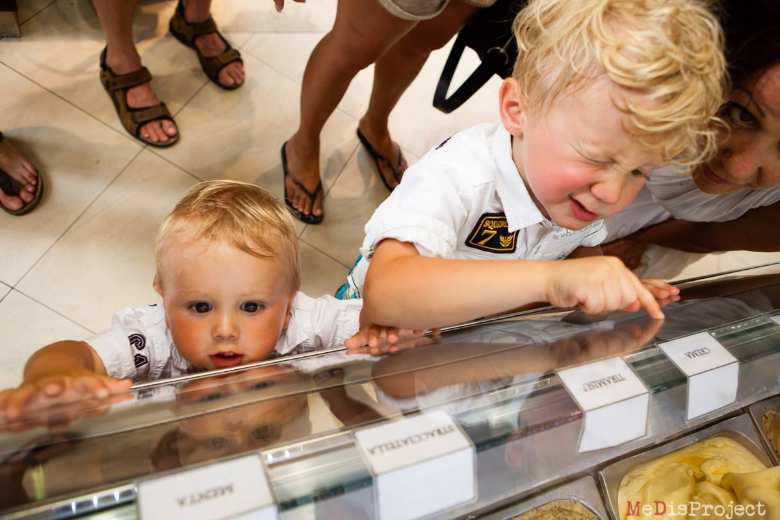 Choose Florence museums with children's activities
When visiting Florence, your plan will most definitely include at least one museum. We made a list of kid-friendly museums including Palazzo Vecchio, Galileo Museum, Palazzo Strozzi, Museo degli Innocenti and more. Have a look at this useful post.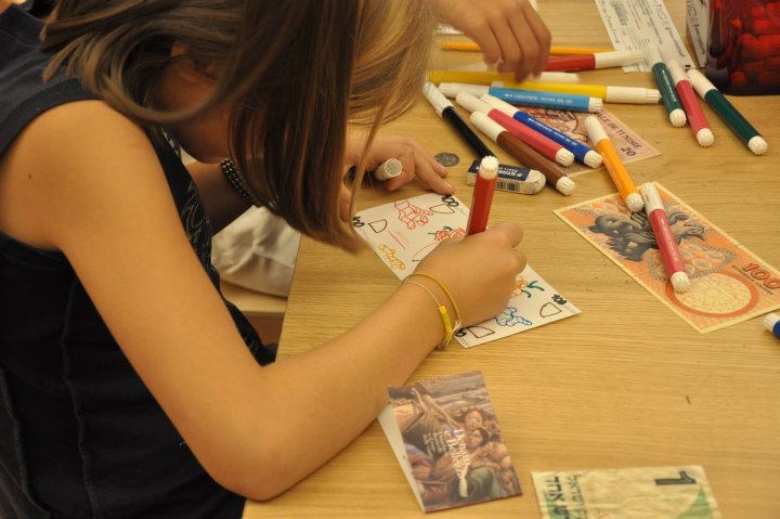 If you like Tuscan cuisine, take a cooking class with your kids too: you'll be surprised. Many children love to get their hands dirty and create: afterward, you have the pleasure of tasting what you have created together!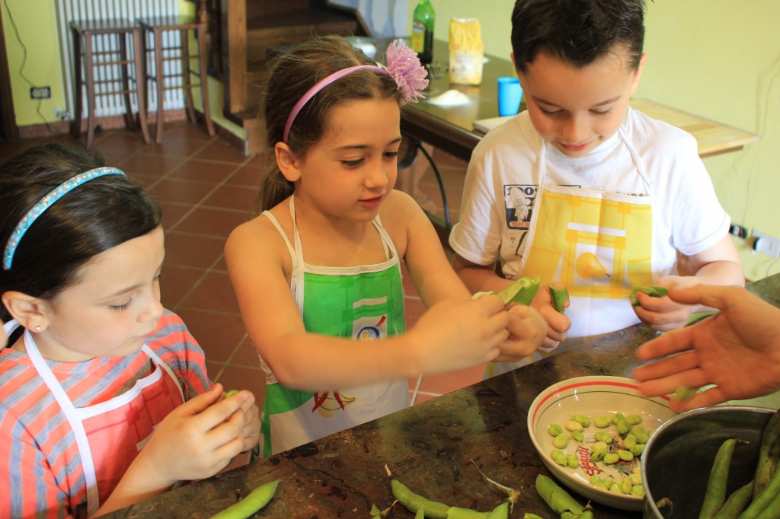 The "Porcellino" is a bronze sculpture and fountain that has become the mascot of the Mercato Nuovo market near the Ponte Vecchio. While strolling in the city centre, make a stop there and touch its face: a rub on its snout ensures your return to Florence! Another common thing to do is to put a coin into the boar's gaping jaws, hoping it will fall through the underlying grating for good luck.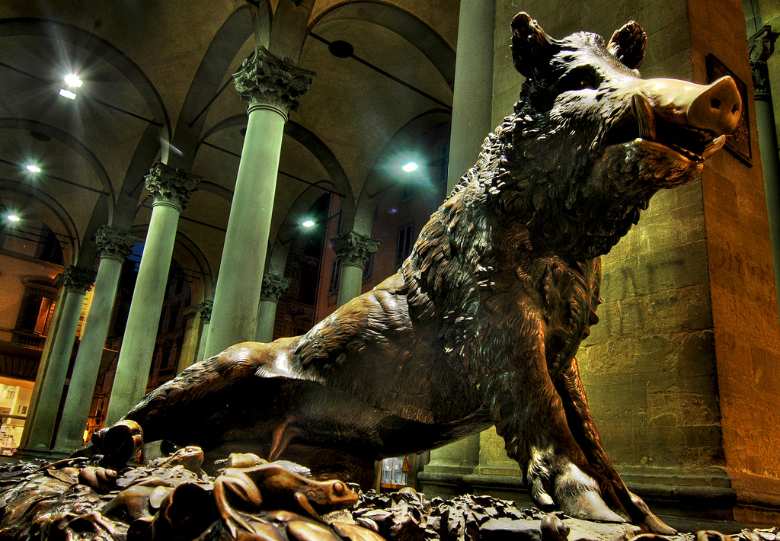 Enjoy the picturesque San Lorenzo Market
Dedicate a morning to the local San Lorenzo Market (or Mercato Centrale), where you can appreciate a great assortment of fresh products from the Tuscan countryside. Here you'll find cheese, meat, fish, vegetables and fruit, and kids can taste, smell and experience a traditional Florentine market. If you are looking for general tips about family holidays in Tuscany, this post is for you.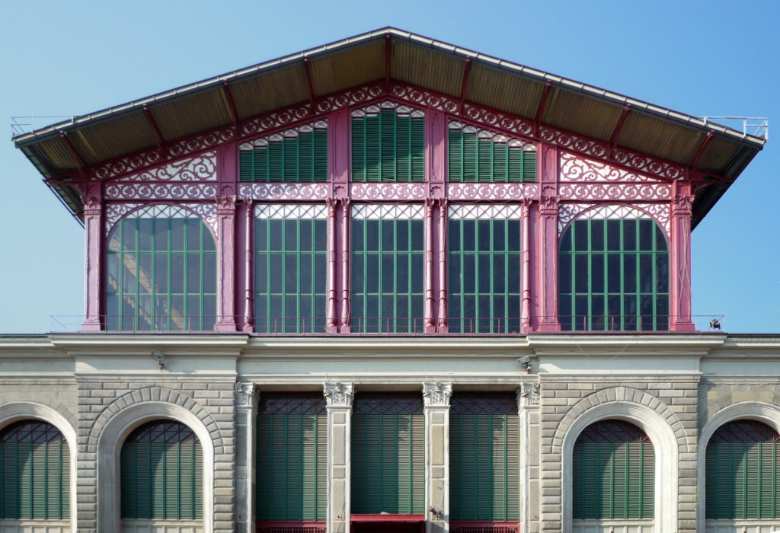 Cool off at a swimming pool
In case you come to Florence during summer, just know that the summer season can be really hot in town, so a nice way to cool off is at the pool. The sea is about an hour and a half away from Florence, but the city has several swimming pool options. Remember to bring a swim cap (if you don't have one you can purchase it at the pool) and an ID. The swimming pools often have an area for bathing and sometimes a grassy area where you can refresh.
Read "Discover Tuscany: art, nature and mysteries"
"Discover Tuscany: art, nature and mysteries" is the first tourist guide and e-book about Tuscany dedicated to young travellers who want to explore the region's beauties, hidden gems and curiosities with their families. This guide identifies the areas of interest for young travellers accompanied by their parents, presenting some of the cultural and tourist resources of Tuscany in an attractive and simple way. Read more in this post.
Have you experienced Florence with your kids? Do you have any recommendations? Leave your comments on our Facebook page!
This article was written by Serena Puosi
You might also be interested in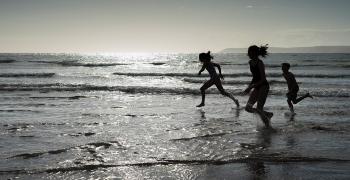 child_friendly
Learn more
Family
Travelling to your holiday destination is a fundamental part of your vacation and it's important for your children to avoid the boredom, have fun and
continue...