Tuscany with kids: some perfect locations and many tips
Check out our selection of activities for the whole family that you should add to your bucket list
If you are traveling with kids and looking for something special to do, while still exploring the most beautiful places of Tuscany, here are some tips and ideas that every member of your family is going to enjoy. Tuscany is going to become your favourite family holiday destination!
First of all, how to choose your headquarters in Tuscany? You might want to consider renting an apartment, a house or a villa (depending on the size of your family) in the Tuscan countryside. Or what about in a small medieval village ideally situated right in the heart of Tuscany, like Vicopisano? This way you will experience the "authentic" Tuscan atmosphere and you'll also have everything you may need within the reach of your hand (mini markets, shops, restaurants, bars for delicious Italian style breakfasts and a coffee).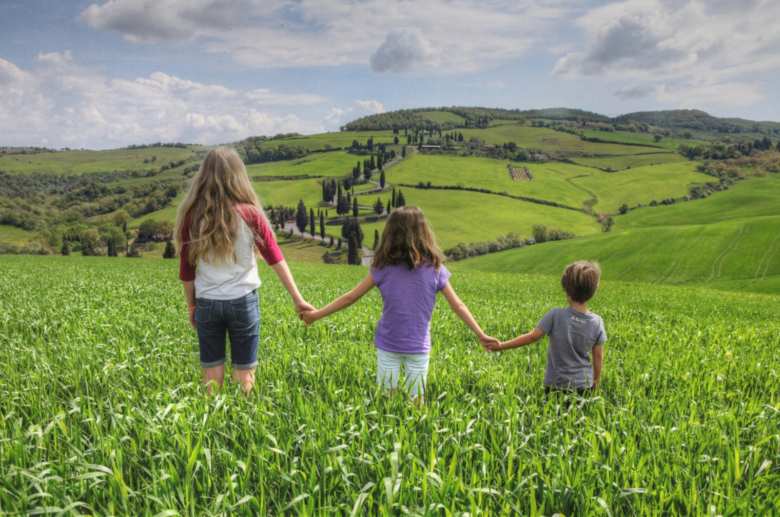 The capital of Renaissance art is going to become the highlight of the whole trip. You can choose to tour it by horse and carriage to make your kids scream from happiness. Uffizi Gallery is the number one destination In Florence. The first thing to avoid here is a long line with impatient children, so book your tickets in advance. After strolling around in the central, paved streets of Florence, you can stop in Piazza della Repubblica, one of the hubs of the city centre, and take one or more rides on the antique carousel in the square. The young travellers can take a break from sightseeing and have a lot of fun. A walk around the Boboli Gardens is another thing that most children like to do, they can run through the mazes and up and down the complex path ways, there are plenty of diverting fountains and hide and seek opportunities. You will be able to enjoy the gorgeous renaissance landscape architecture. The views back over the city are well worth the climb.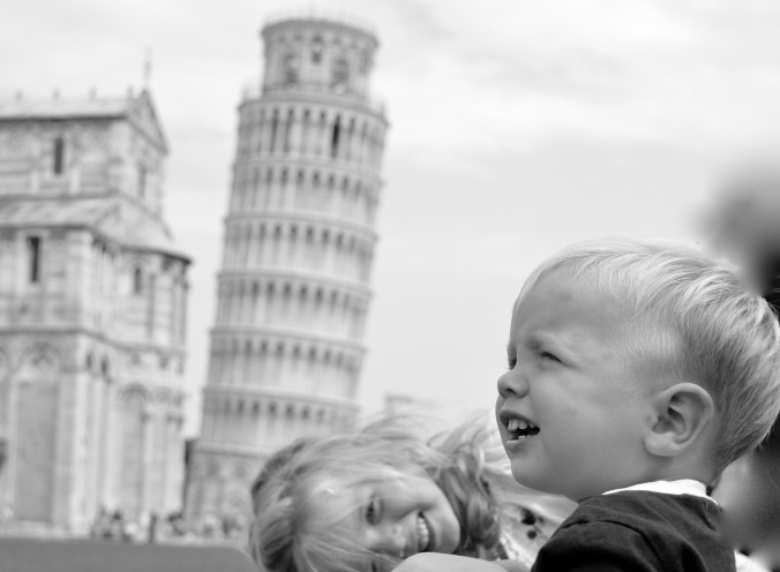 Pisa is such a little town, that if you have the whole day to visit it, you can easily walk all around. Piazza dei Miracoli may be the most beautiful spot in Pisa (kids will have fun running freely around, especially if they get to climb on the top of the leaning tower), but there are many other "secret" beauties you can find. Try to walk from the leaning tower in via Santa Maria, visit for free the beautiful Botanical Garden (open in the morning), then go through the Piazza dei Cavalieri to the Borgo Stretto and Piazza Garibaldi, visit Piazza delle Vettovaglie. Walk along the river on Lungarno Mediceo, pass Museo di San Matteo and cross the bridge "Ponte della Fortezza" to see the Giardino Scotto, walk then back along the other side of the river (Lungarno Galilei & Lungarno Gambacorti) to the amazing Santa Maria della Spina church, and the San Paolo a Ripa d'Arno Church. Then Cross the ponte della Cittadella and admire the old Torre Guelfa (try to go up this tower if you have got time, you will have amazing views over Pisa and also see the Leaning tower and Piazza dei Miracoli from above).. then walk back on the Lungarno Simonelli and see the old historical buildings by the river. Yes, may be you will need to sign all these points on the map first. But the only thing is sure, Pisa has a lot to offer and even if you didn't have time to see it all, you can always come back again.
You are going to remember this one of the most beautiful historical cities which dates back to the Romans), but now is better known for the Renaissance walls running around the city and topped by centenary linden trees. The most unusual way to explore the city is to go bike riding atop the city walls of Lucca (enter at Porta Santa Maria). Every member of the family can get on a bike and cycle the walls of Lucca. There are bikes for all age groups and in addition you can hire tandems, rickshaws and even an electric bike. Children will love it because they will be safe and free to move on the large bastions while you will be able to admire the historical magnificence of this city along 4 km circuit. Walls have many get in/out paths so that you can make for the desired place anytime you wish. Lucca city centre is a limited traffic area, which makes it even safer for children. Don't miss Via Fillungo, San Frediano Church, San Michele in Foro Church, Piazza Anfiteatro, Guinigi and Clock towers.
Viareggio has long been a "luxury" destination for people from all over the world. You and your kids will for sure enjoy the beaches of the area, equipped with everything you may only dream about. At every "lido" you will find a good restaurant to relax with your family for a lunch and in the evening this place is full of life and music, upscale restaurants and the most luxurious nightlife. If you happen to be in Viareggio in February, you are going to find the most celebrated festival during the carnival period in Italy. And kids will enjoy dressing up as much as you. Don't miss the typical Carnival time dishes, that are made specifically in February and slightly vary from region to region in Italy but always remind the same taste of celebration from year to year.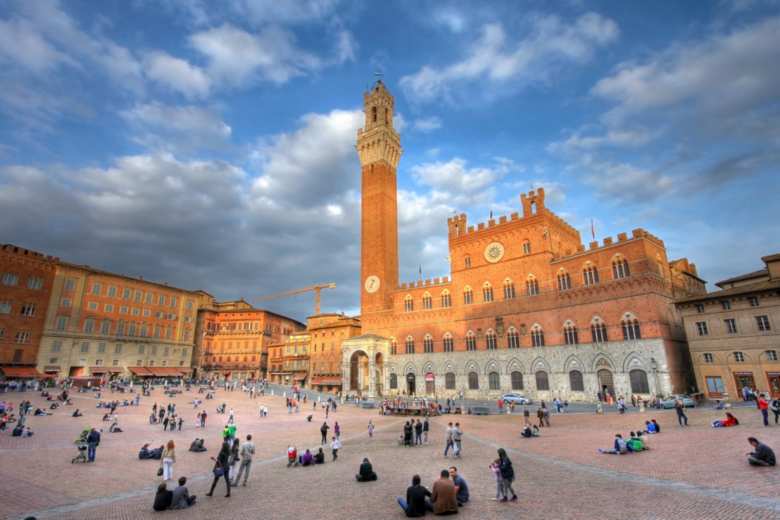 This beautiful Tuscan town with the unique square famous in the whole world for its beauty will become your favorite destination in Tuscany. Siena has a fantastic bell tower that everyone will love climbing up, it gives you a wonderful over view of this walled medieval city and burns off a lot of steam. Younger children will be amused for hours chasing the pigeons in the Piazza del Campo below whilst their parents take a leisurely coffee or glass of wine at the tables that border the square. Il Museo del Bosco, (The Museum of the Woods); is a collection of materials and stories from the people who used to live in the nearby woodland 40 years ago. An ethnographic museum which includes walks and trails to discover more, as well as the animals and vegetation of the forest.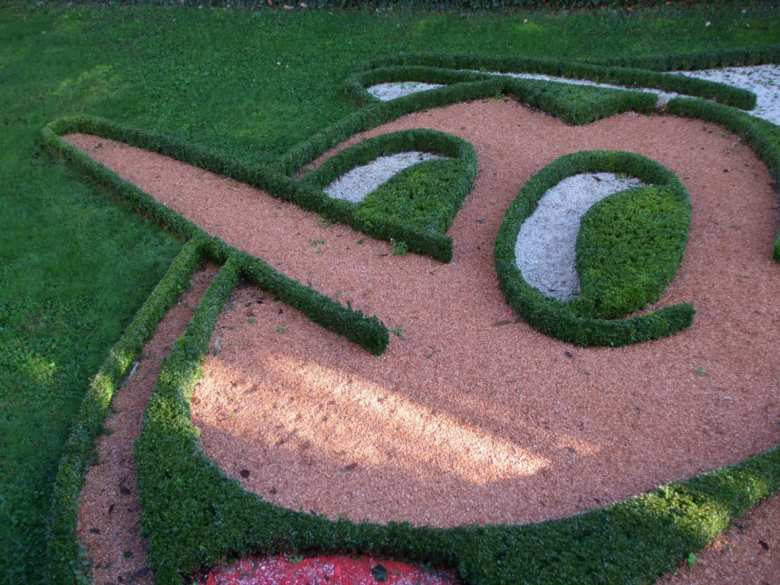 Another great place to visit is the Pinocchio Park, dedicated to the Tuscan born puppet, situated in a small town of Collodi. Not everybody knows that the inventor of Pinocchio was not Disney, but a Tuscan writer called Carlo Collodi, and his book "The Adventures of Pinocchio" was translated into more than a dozen of languages. Apart from a great day spent outdoors, your kids will enjoy many activities, such as puppet-making workshops, literary itinerary, exhibitions of art and illustrations. In the park you will also find beautiful historic gardens and a butterfly house.
Brunelleschi's medieval Fortress in Vicopisano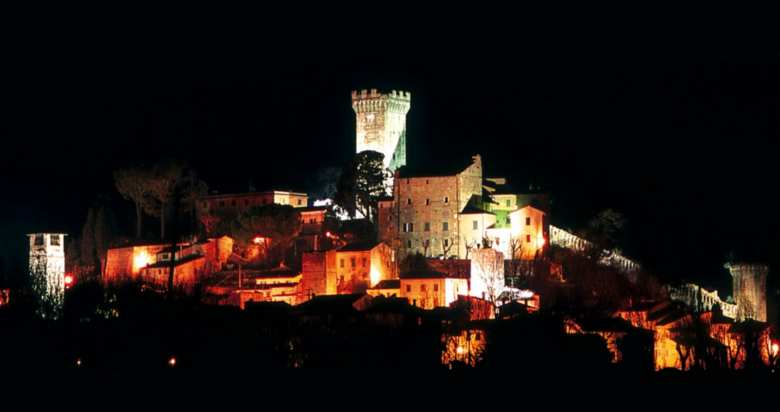 Younger and older children alike will love this experience – a visit to a Medieval fortress with underground prison cells, a 34 metres high watchtower and the chance to try on genuine armour and handle Medieval weapons. Vicopisano, a small medieval town, is nestled by the hills on the way from Pisa to Florence. It's an ideal base for day trips to almost all Tuscan towns and cities. 20 minutes from Pisa International Airport (with direct flights to New York, London and many other European cities), 40 minutes from Florence, 20 minutes drive from the beaches of Marina di Pisa, 30 minutes from Lucca, Viareggio and Forte dei Marmi and less than an hour drive from the "classic Chianti" towns like Siena, Volterra and San Gimignano. You will be surprised on how easy and simple is life in this little medieval town. Another great event in Vicopisano is its famous Medieval Festival which is held every year at the beginning of September within its historical town limits. Kids will enjoy all sorts of activities and shows, will try traditional Tuscan food and are going to meet medieval princes and princesses just walking along the streets.
This is a private zoo located in the hills near the city of Pistoia and it is certainly one of the most popular in Tuscany (there are other like Parco Poppi in Arezzo for European animals). It houses about 400 animals of 100 different species and the interesting part is that this zoo has also cooperated with some Italian Universities to carry out research projects in order to contribute to their preservation in the wild. Timetable: Every day 9.30am – 5.00pm (last admission is 1 hour before the closing time)
During the hot summer days it might be a good idea to spend the whole day in a waterpark. Kids are normally crazy about pools and slides and in Tuscany there is also music and entertainers for kids and teenagers. In Tuscany we suggest the two biggest water parks, both called "Acqua Village" : one in Follonica – near Grosseto – the other in Cecina – near Livorno. They are normally open during the warm season: from June to September.
For a little adventure away from museums and art galleries, go to Cavallino Matto, the most popular theme park of Tuscany with russian mountains coasters, pirate ships, shows, 4D Movie Theatre and more.
This is a guest post by Evgeniya Kanaeva, the owner of a vacation rental Casa Due Torri and the founder of "Unusual trips to Italy", the company which creates tailor made trips for unforgettable experience in Italy no matter what budget is.
You might also be interested in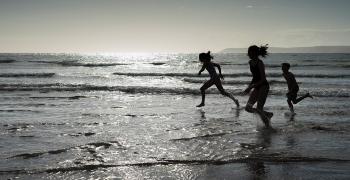 child_friendly
Learn more
Family
Travelling to your holiday destination is a fundamental part of your vacation and it's important for your children to avoid the boredom, have fun and
continue...