Scale the 463 stairs of Florence's Duomo
See the beauty from above and feel like the emperor of the World
Scaling Brunelleschi's dome in Florence is a breath-taking experience, not only for its astonishing view from the top but also because you have to climb 463 stairs to get there!
Countless tourists are merely satisfied by staring at Santa Maria del Fiore cathedral from the outside, but the effort needed to climb so many stairs is truly worth it. If you are healthy and don't suffer from vertigo or claustrophobia, this experience is perfect, especially for children who will love the adventure and for adults who want to see the superb view from the top.
The dedicated entrance for those of you who are going to take the Cupola experience is located in the north side of the Duomo. Please remember that reservation is mandatory, so we strongly suggest you choose the time of the visit and book in advance. Right after you get into the cathedral, look up at the dome: Vasari's magnificent fresco of the Last Judgment is just above your head! To the left of the main altar, you can find the entrance leading to the stairs to reach the top of the dome.
Usually, people start climbing the stairs full of energy and at full speed, but you start to feel tired after scaling around a hundred or so of the steps. Take some deep breaths and slow down. At a certain point the stairs become really narrow and you can't pass people coming down from the other direction (yes, the stairs are not one way). Halfway to the top there is a footpath along the base of the dome, where you can better observe the fresco (and have a break!). Just when you think you can do no more, it come the final part, the reward for all your efforts is finally near!
Go outside, one of the most beautiful cities in the world is at your feet! The 360° view is like a painting: rolling hills, famous buildings, thousands of people as tiny as ants.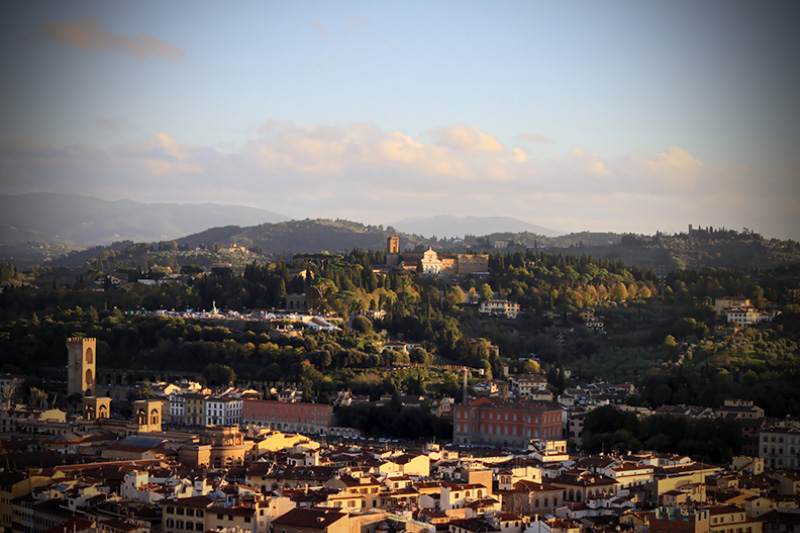 Starting from the panorama in front of you when you climb up the last step (facing west), there are: Santa Maria Novella and the train station bearing the same name. Turning left (going anticlockwise and facing south) you can see piazza della Signoria, the Palazzo Vecchio, the Uffizi Gallery, the Ponte Vecchio, the Oltrarno with the magnificent Boboli Gardens, Bardini Gardens, Santa Croce, the San Niccolò neighborhood and San Miniato al Monte monastery on the top of a hill.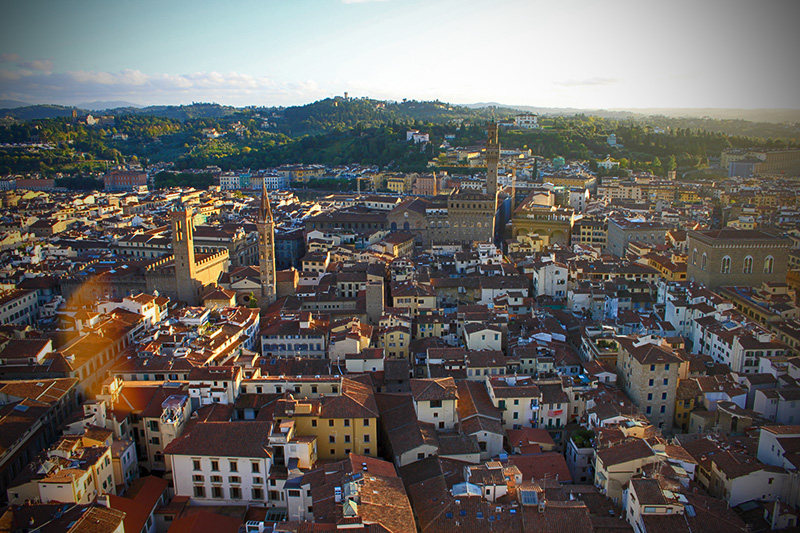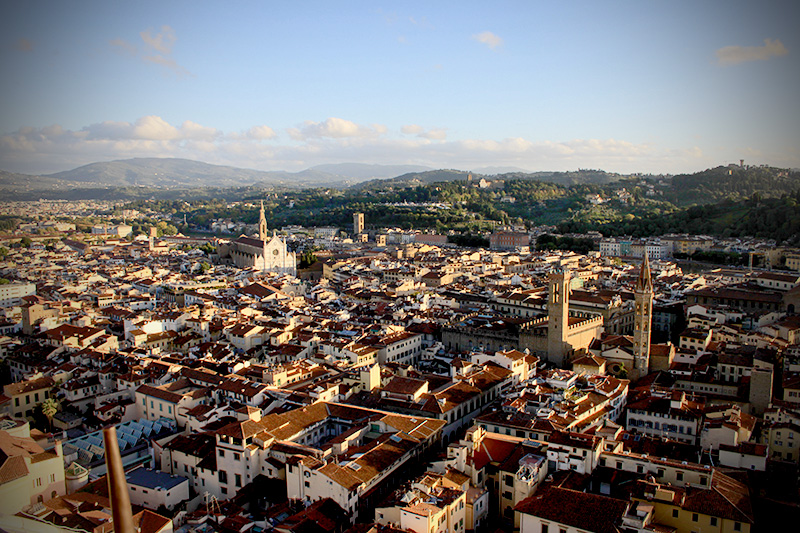 Facing east, you can see the Synagogue, and facing north-east you can see the green hills of Fiesole.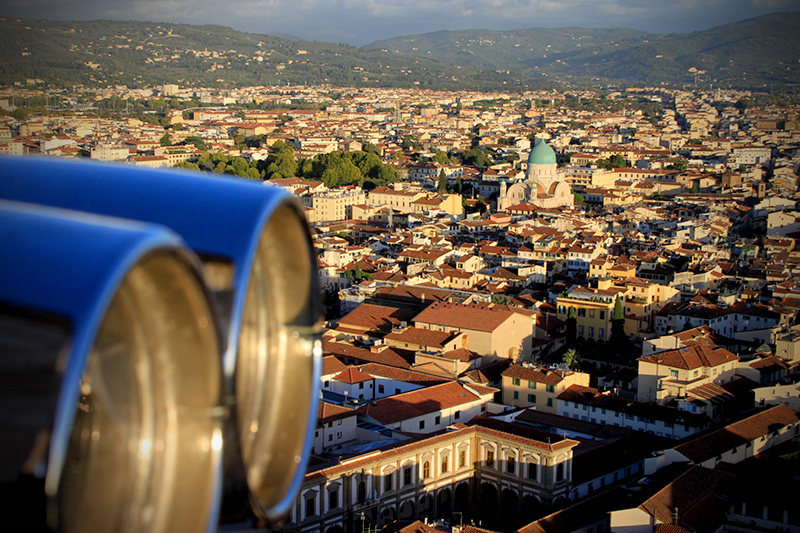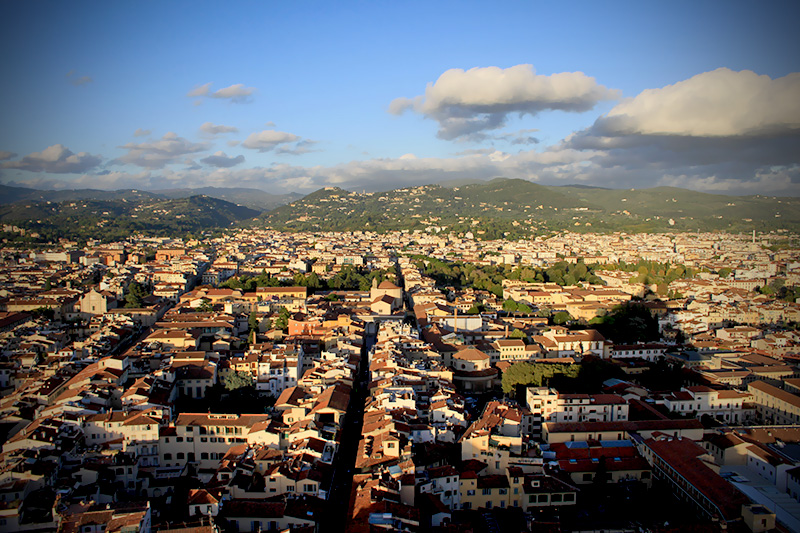 Isn't it incredibly beautiful?
You might also be interested in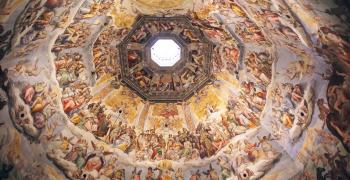 Learn more
Art and Culture
Tuscany is the cradle of the Renaissance and known all over the world for its immense artistic and cultural heritage.
continue...