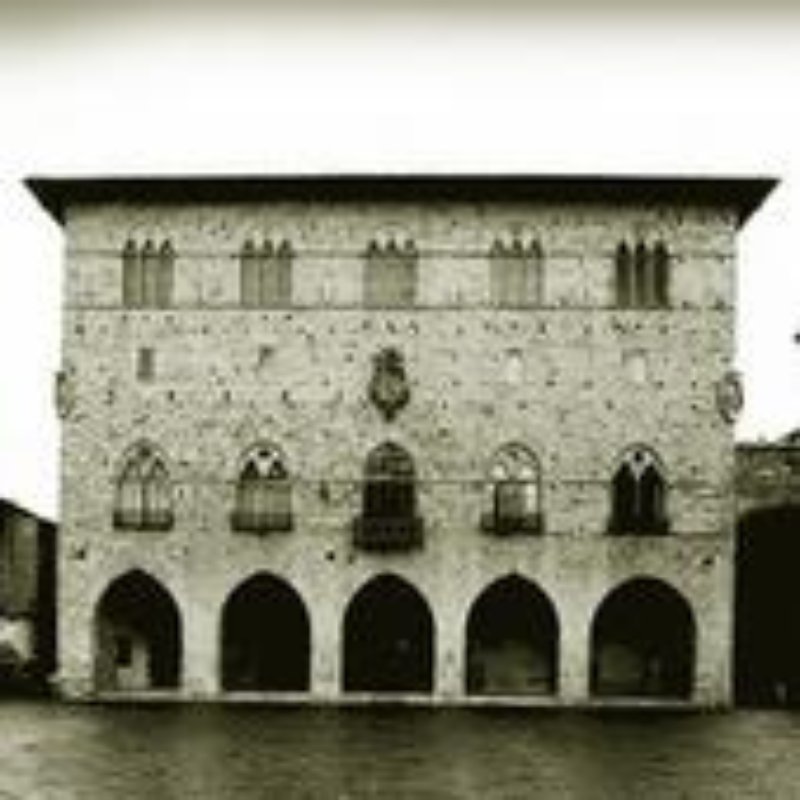 location_cityHistorical Buildings
Palazzo degli Anziani in Pistoia
The Anziani Palazzo is a symbol of Pistoia's civic history
The city hall building of the municipality of Pistoia is located in a large and elegant 14th-century edifice, characterized by large ogived arches on the ground floor, which are surmounted by double lancet windows on the second floor, and triple lancet windows on the third floor. On the façade of the building is the coat of arms of the Medici, placed there in 1513 in honor of Pope Leo X. There are two coats of arms on either side of it, which were installed in honor of Clement VII.

A feature that attracts much attention by visitors is the black marble of Muset II, the king of Majorca who was defeated in the Balearic War in the early 1100s. Solid, squared and large, the municipal building has remained the same over the centuries, except for the bridge that was built in the 1600s to connect it to the nearby cathedral.

Inside the municipal building, there is a splendid garden, which displays the priceless sculpture, "The Miracle," by Marino Marini.

From the garden, visitors have access to frescoed rooms and the Sala Maggiore, also called the Sala del Consiglio. This is where the magistrates of the Anziani, the gonfalonier of justice and the podestà would gather. The room is large and features a ceiling with painted beams. The room is lit by four Gothic double lancet windows. One of the most noteworthy objects in the room is the Residenza, a long engraved wood chair, made in 1534-5 by Giovanni di Pietro Mati di Canapale and his son Bartolomeo.

First transferred to the Ghibellina room, the Residenza chair was moved to the Sala Maggiore in 1853. In the Ghibellina room there is an unfinished sketch by Benozzo Gozzoli, who wanted to paint a Maestà, or rather, a depiction of the Virgin Mary on the Throne surrounded by Saints, for the building.

Pistoia
History, nature and food in the shade of the Apennines
A captivating Roman city, Pistoia is a place that wows art lovers and tourists in search of centuries-old traditions. Poets and writers have always praised its charms, calling it the "city of enchanted stone" and the "city of wide streets and beautiful churches". ...
Morekeyboard_backspace
You might also be interested in