directions_runSport
Doganaccia Ski Resort
A place to ski like a champion
In Tuscany, one of the best places to spend a winter holiday full of sport and fun at high altitude is the ski resort of the Doganaccia, in the municipality of Cutigliano, divided into about 15 km of slopes.
The Doganaccia – with its charming wooden cabin waiting for you - is easily accessible from the village thanks to a cableway. At the entrance, you'll find the Campo Scuola, a ski school. A ski lift serves the school and the following slopes: "Uno", "Due", "Tre" and "Raccordino".

The Faggio di Maria ski lift, instead, allows you to reach the second part of the following ski slopes: "Faggio di Maria", "Direttissima", the panoramic slope of almost 4 kilometers and the second part of the "Chierroni" slope. Thanks to the artificial snow, the skiing is guaranteed all over the area. The cross-country ski rings are perfect to enjoy nature, one go along 2.3 kilometers around the Lake San Gualberto and another of 3.2 kilometers, at high altitude, at the Arcana Cross.
Very interesting are also the ski mountaineering itineraries that connect the Arcana Cross to Mount Cornaccio (Corno alle Scale - Rifugio Duca degli Abruzzi - Lake Scaffaiolo), reachable by the Doganaccia-Croce Arcana cable car or along the marked routes.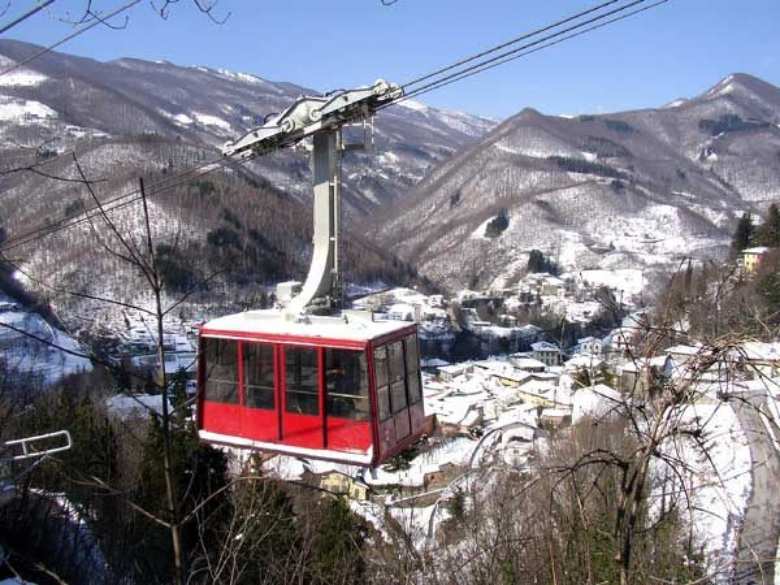 Ski facilities: n. 1 cableway, n. 2 skilift, n.1 treadmill (Doganaccia cableway Croce Arcana in maintenance), n. 1 school camp
Slopes: n. 4 blue, n. 5 red, n. 2 black, n. 2 cross-country trails
Alpine ski itineraries: n. 1 ski school, n. 2 shelters
Info: doganaccia2000.it
Abetone Cutigliano
The ideal destination for vacations with sports and nature, all year round
The territory around Abetone Cutigliano, immersed in a dense forest of conifers, is the ideal destination for those who love nature and winter sports. But this area is also inviting all year round because of its extensive network of trails, great for excursions and hiking. ...
Morekeyboard_backspace