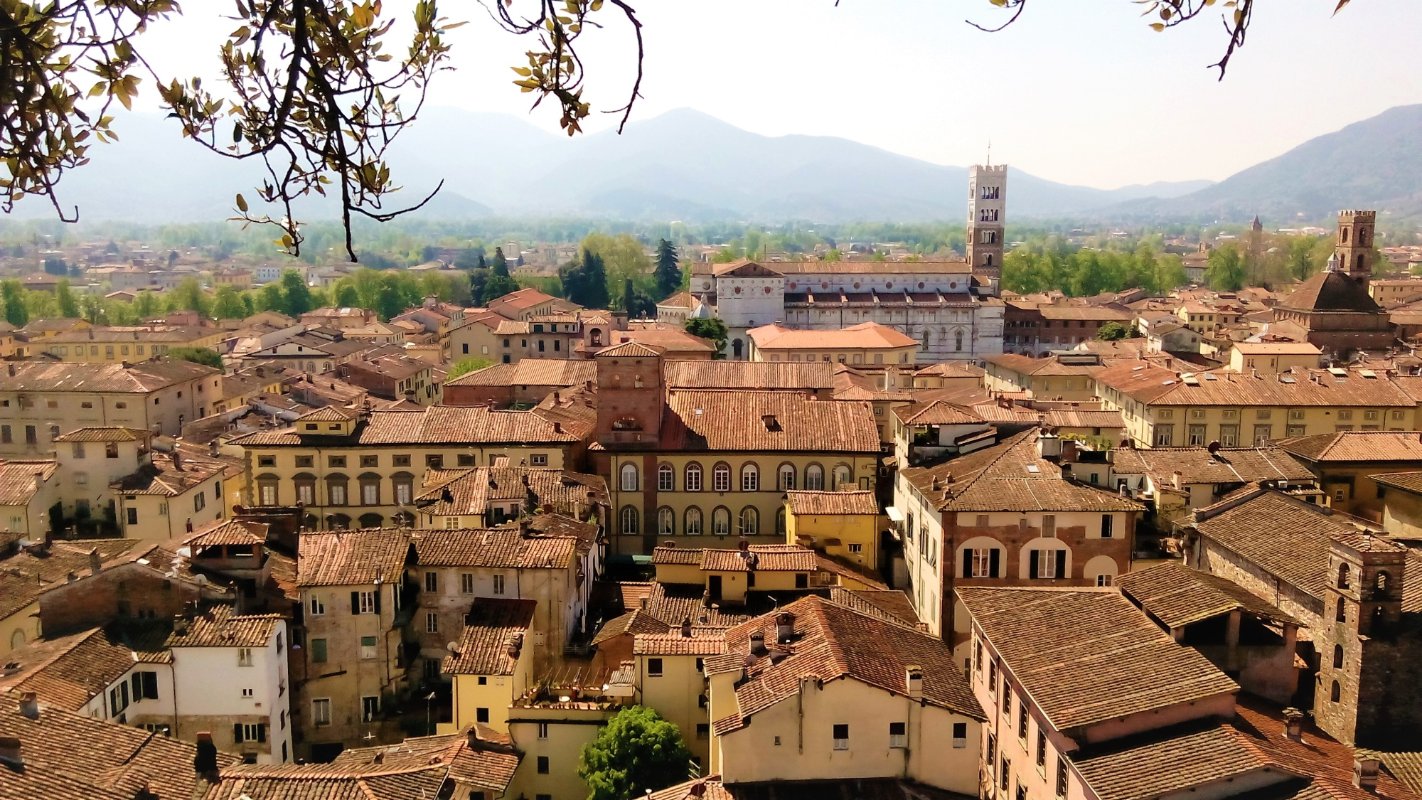 Centuries-old towns to explore, spas perfect for a dose of rejuvenation, 18th-century villas set in magnificent gardens: this is the Lucchesia, a lively landscape modeled on the meanderings of the Serchio river and dotted with medieval hubs. The heart of this elegant region is Lucca, famous for its perfectly preserved circular city walls and for its one hundred churches. Walking through the historic center, which has stayed intact over the centuries, you will come across architectural gems such as the churches of San Frediano and San Michele or the Duomo di San Martino. Among the other attractions worth noting are the Piazza dell'Anfiteatro, set on the remains of an ancient Roman amphitheatre, and the Torre Guinigi, a fairytale tower with oak trees jutting through the top.
The surroundings of Lucca – much less well known than the city itself – are no less packed with exciting things to see. Borgo a Mozzano wows visitors with the famous Ponte della Maddalena, better known as the Ponte del Diavolo, or Devil's Bridge, and famous for the asymmetrical forms of its arches; not far away is Bagni di Lucca, a spa town renowned since Roman times, and a destination for Romantic poets Shelley and Byron during their era.
Wine lovers will enjoy exploring the small town of Montecarlo; set in the hills, it is known for its top quality wine produced by numerous companies in the area. Adventurous types shouldn't miss Altopascio – famous for its bread, it has always been one of the most well-regarded "spedali" (pilgrimage welcome centers) along the via Francigena route.
Those with a penchant for pretty gardens have some absolute must-sees: the magnificent Lucchesia villas. Surrounded by hills, these genuine "countryside palaces" were built by rich Lucca merchants from the 15th century forward, and transformed into sumptuous dwellings set in resplendent gardens, embellished by parks curated down to the finest detail. A spectacular thing to witness is the camellias in bloom—these flowers make these gardens unique. Standouts are the Villa Olivia, Villa Grabau, Villa Reale, Villa Torrigiani and Villa Mansi.
Destinations in Lucca Plain