Wine roads and centuries-old walls in Montecarlo
Noble history and top-tier wines
Not to be confused with the casino-filled, Grace Kelly-approved VIP destination in Monaco, Tuscany's own Montecarlo is far more tranquil—more rustic than ritzy. Nonetheless, Montecarlo has noble roots, and we need look no further than its name for evidence: it was the Holy Roman Emperor Charles IV who founded the town after freeing Lucca from occupation by Pisa, hence the name Monte-Carlo (Mons Charoli), which translates to "Charles' mountain".
A long history of wine wizardry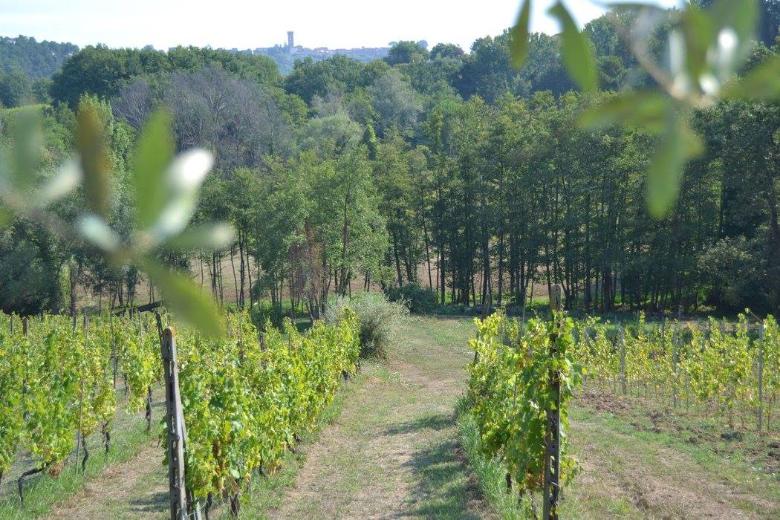 Today, Montecarlo is better known for its wine production than its noble ties, which also extended to Matilda of Tuscany, who once resided here. Their wine wizardry is hardly a new phenomenon, however: the area was once called "Vivinaia", referring to its status as a stop on the "Via del Vino", or "Wine Way", and vineyards have long been a defining characteristic of the landscape. Wine production here has been renowned since Roman times and Montecarlo remains home to numerous important wineries and estates happy to host tours, tastings and dinners.
Officially, these wineries are stops along the "wine road" known as the Strada del Vino delle Colline Lucchesi e di Montecarlo, overseen by the Province of Lucca and aimed at protecting and promoting the territory. The wine road map counts nearly twenty wineries, a staggering amount in this town where the population clocks in below 4,500.
If you're in the Montecarlo area in May, this is typically the time for ViaVinaria, a late-spring festival celebrating local wine and seasonal products in a lively and familial setting. Sommeliers and experts from FISAR and AIS—two of Italy's prominent gourmet and sommelier delegations—join in the festivities, producers fling open their doors to the public, and no-cost "wine busses" shuttle rosy-cheeked participants from winery to winery. A similar initiative, the long-running Festa del Vino, runs in late summer and early September.
The crisp arrival of November means it is prime time for lovers of Tuscany's "green gold." Montecarlo's town center hosts a boisterous celebration early in the month of the just-harvested new olive oil (olio nuovo) and sweet new wine (vino novello), complemented by a mishmash of autumnal treats such as necci (a pancake-like chestnut sweet), bruschette with seasonal toppings and roasted chestnuts. For updates on future editions of all local festivals, check directly with the town hall offices.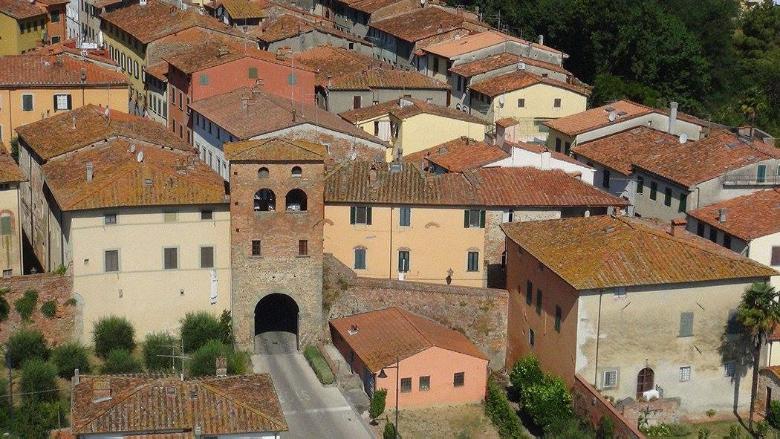 Beyond palate-pleasing festivals and farms to visit, the town also has a number of cultural curiosities—the city walls, for starters. Their origins go back to the town's foundation in 1333 although not all of the structures are original. The best-preserved stretch runs from Porta Nuova (the new gate) to the structure known as the "Tomba" at the Belvedere Tower.
Also worth a stop is the Montecarlo Fortress, which stands atop the highest point of the town hill, known as "Il Cerruglio." Every year, it is open from May 1 until the end of September on Saturdays and Sundays from 4pm to sunset. Outside of this sunny high-tourism season, it is closed but accepts special bookings for groups.
You might also be interested in
Lucchesia
The Lucca Area boasts a landscape that's been shaped by the bends of the Serchio River and dotted with medieval towns. The heart of this elegant territory is Lucca, famous for its perfectly-preserved defense walls and for its "100 churches". ...
Scopri Lucchesiakeyboard_backspace