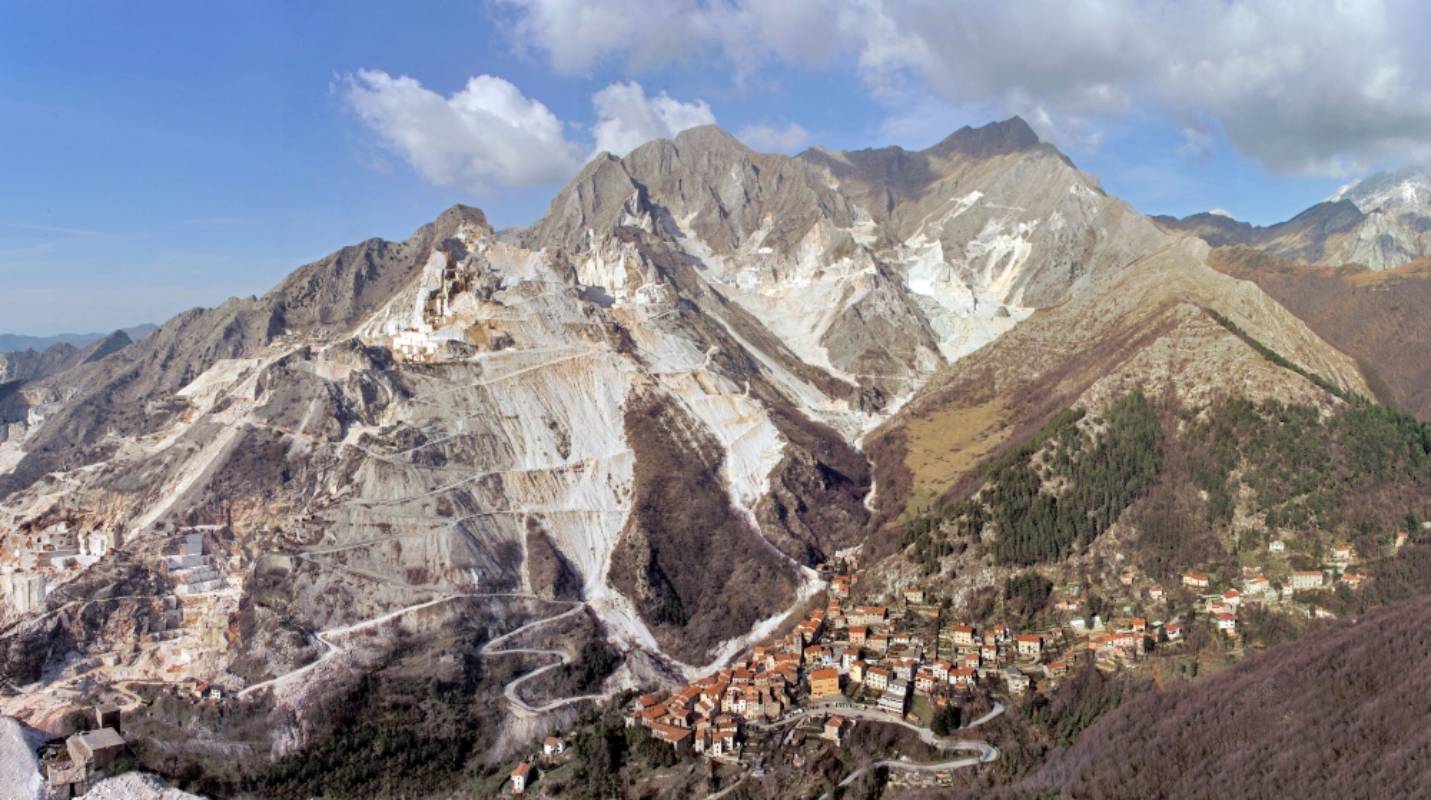 The Marble of Michelangelo: discover Carrara by bike
Along the Apuane range to Colonnata on an artistic and historical path
Nature, history and exercise - what more could you ask?
Total climb: 550 m
Type of road: asphalt
Type of bike: with gears
Difficulty: medium
From the Carrara-Avenza train station, take via Petacchi to Viale XX Settembre, which heads towards Carrara. Nearing Carrara's city center, turn right on via Don Minzoni, pass over the junction that leads to Massa, and continue along via Erevan, which becomes via Codena. Continue through the residential area of Codena, then turn right on via Bedizzano and continue to the town of Bedizzano itself. From here, a 2km uphill trajectory will take you to Colonnata. From Colonnata, go back down the 2km stretch, this time going downhill, and to go right at the fork, towards Fantiscritti. Take the tunnel on the left and go through the tunnels, which lead to the famed "Ponti di Vara" bridges, which were constructed for the steam trains that had transported marble to the Marina di Carrara until the 1960s. Another tunnel network on the right leads to Lorano, from which you can continue to Torano and Carrara.
Of great interest to those passionate about sculpture are the numerous artistic workshops in Carrara and surrounding towns. The panorama itself is inspiring, saddled along marble quarries: the Galleria del Ravaccione (Fantiscritti) and Cava 177 quarries (on the road from Colonnata) are both open to tourists.
Colonnata: A small village embedded against marble caves, Colonnata has been a bustling marble mining center since ancient Roman times. Don't miss out on a lard tasting in one of the town's many traditional shops.
Carrara: Accademia di Belle Arti; Duomo; Piazza Alberica; Museo di San Francesco; Museo del Marmo.
You might also be interested in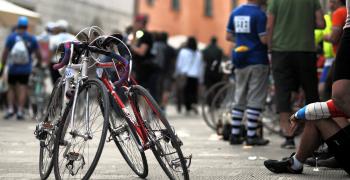 directions_bike
Learn more
Cycling
Cycling is the best way to delve deep into the soul of a territory. It allows you to reach the most beautiful places by taking the less-travelled
continue...