On the trail of Michelangelo's David: 4 stops on a Tuscan artistic pilgrimage
How much do you really know about this lifelike legend?
Like any good traveler, you've probably already jotted down your friends' restaurant recommendations and carefully considered your list of must-see monuments. We're willing to wager that any of you who fit that description have included Michelangelo's David on your list, a masterpiece of Renaissance sculpture and one of the most celebrated artworks of all time. But how much do you really know about this lifelike legend?
It's far too easy for David to become a box to tick off on your travel checklist – queue up for your entrance time to the Accademia Gallery and gaze at the great statue for half an hour. To avoid that pitfall, dig a little deeper: these essential stops for understanding David will enhance your experience when you've done a little background reading.
Our choices are all based on information from A. Victor Coonin's book: From Marble to Flesh, the Biography of Michelangelo's David. Coonin sheds light on the statue like never before by treating David as a living being with his own story to tell. Sample some of the story in the following four places…
You might also be interested in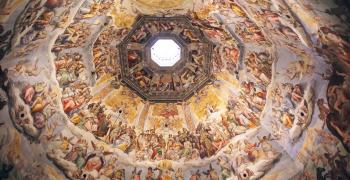 Learn more
Art and Culture
Tuscany is the cradle of the Renaissance and known all over the world for its immense artistic and cultural heritage.
continue...