Massa and Carrara, a journey into art, history and food
From the marble museum of Carrara to the Malaspina castle of Massa, what to see and do
Walking in the streets of Massa and Carrara, where the noble Cybo - Malaspina dynasty left the unmistakable mark of Renaissance and Baroque art, means exploring an important cultural and historical heritage.
The oldest part of Carrara, celebrated by Dante in his Divine Comedy, includes the Romanesque-Gothic Cathedral, built entirely in marble, while the Palazzo del Principe Alberico Cybo Malaspina is home to the Academy of Fine Arts.
The Marble Museum and the Centre for Plastic Arts bear witness to the close relationship between the town and its main resource. In the workshops where talented artisans create masterpieces of international fame, you can see by yourself the experience of stone that becomes art.
You might also be interested in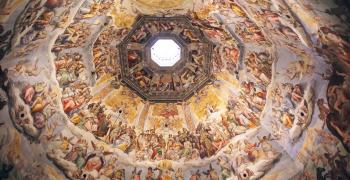 Learn more
Art and Culture
Tuscany is the cradle of the Renaissance and known all over the world for its immense artistic and cultural heritage.
continue...