San Galgano Abbey and Val di Merse by bike
Discover the region's history, nature and art by bike
This route is of great historical and artistic interest as it passes through the Cistercian abbey of San Galgano and the Romanesque church of Montesiepi, with its famous 'Sword in the Stone' and a beautiful fresco cycle by Ambrogio Lorenzetti. The route also passes through the church of Chesino, where it is said that San Galgano lived as a hermit.
First stage
Parish churches and castles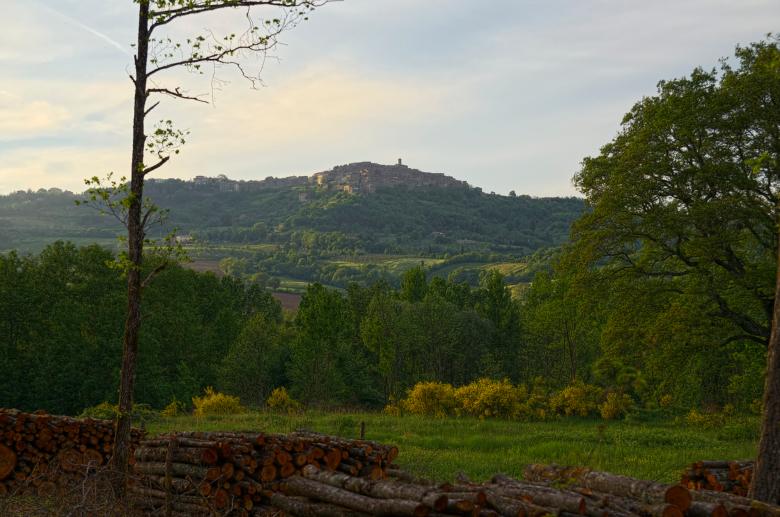 From piazza Garibaldi di Chiusdino head downhill towards Ciciano and, after around 300m, turn left on the Segolino road towards a junction with the S.S. 441. Here, turn left and shortly afterwards turn right downhill on a dirt track towards Luriano and the crossing over the River Merse. After 6km up a winding hill, you will go past the church of Santa Maria di Luriano before heading downhill once more towards the ford over Torrente Seggi. From here, the road goes back uphill for around 1.5km below the twelfth-century Luriano castle.
Continue downhill towards the S.S. 73 and you will arrive at the ruins of the church of Chiesino, a place of many historic legends. Continue to the left and pass the Osteria delle Macchie where parts of the Historic Maremmana Road, which runs from Siena to the sea, are still visible. Go downhill along a rather uneven woody path, which becomes much smoother after 700m. This road, marked by the Province of Siena, runs for 15.50km and will take you to Pian di Campora, passing and crossing the Laccera trench several times (the road can be challenging in heavy rain).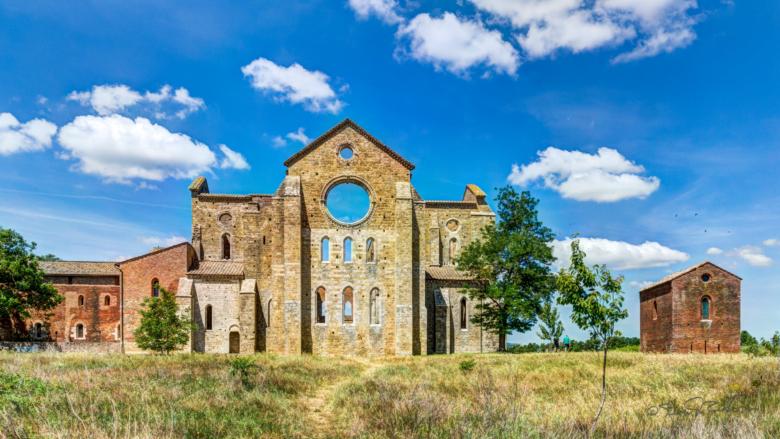 From Pian di Campora follow signs to the River Merse and take the wooden bridge over it. After around 1km through fields, you will arrive at the area between the abbey of San Galgano and the circular church of Montesiepi. From here, continue on the S.S. 441 towards Monticiano and turn left at the Madonnino T junction, joining the S.S. 73 towards Siena. Continue until the town of Frosini before going downhill towards Pian di Feccia, from where you should head towards Chiusdino. Around 1km after the junction, turn right on the dirt track which heads uphill towards Papena.

Go around the recently renovated buildings and keep left along a beautiful dirt track which runs along the bottom of the Metallifere Hills. Pass the farm of Greppini and keep left, heading towards the town of Castelletto. From here, take the S.P. 107 which heads uphill to Battellona, and then turn onto the S.P. 31. From here, it's just 3km to Chiusdino.
You might also be interested in