Palio di Siena: all the things you need to know
Discover Italy's most famous horse race
The Palio di Siena is one of Tuscany's most awaited summer events. Boasting centuries-old origins, Italy's most famous horse race takes place twice a year in piazza del Campo, Siena's main medieval, shell-shaped square. The Palio has for centuries been a competition among the city's districts, called contrade. This historic tradition dates to 1633, but every year Siena relives the event with the zeal of its past. Want to visit the famous horse event? Here are the main things you should know before seeing the Palio di Siena.
You might also be interested in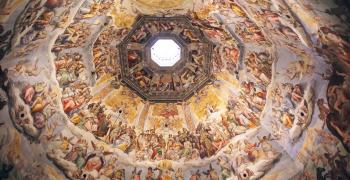 Learn more
Art and Culture
Tuscany is the cradle of Renaissance and it's famous all over the world for its huge artistic and cultural heritage, rewarded by the UNESCO that ...
Continue...