Lucca, Montecarlo and Versilia Wine and Olive Oil Trail
Taste Lucca's distinctiveness
The area surrounding Lucca offers a huge variety of landscapes: coastal plains, mountains, valleys and ancient cities. This rural area is unique, not only for the splendor of its natural landscapes, but also for its distinctive local food products. DOC wine, DOP extra virgin olive oil, Tuscan bread, special butchery, mountain cheeses and refined fish dishes are some examples of the area's excellence in taste, tradition and ancient agricultural methods.
Following the wine and olive oil trail, it is possible to find several farms that produce and sell wine, extra virgin olive oil and many others traditional local products. So, take notes! Here are five products that you can't miss: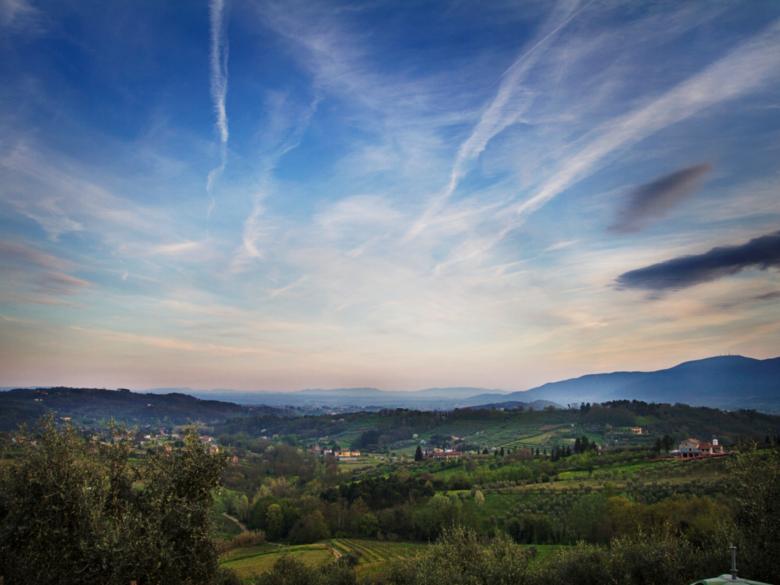 This wine goes excellently with seafood and more traditional local dishes. The Montecarlo DOC certified red and white wine is produced in the area south of Lucca and along the border with the province of Pistoia.
Colline Lucchesi DOC Wine
Is named for the hills to the north and east of the town of Lucca. Colline Lucchesi is allowed to make whiteand red styles of wine, as well as vin santo.
Traditional Altopascio bread is made without yeast and like all other kinds of Tuscan bread, without salt. Instead of yeast, a particular dough mix is used called 'sconcia' to help it to rise.The bread is made using '0' flour, natural yeast and water, which is what gives it its particular flavour. It is made around Tau, and also near Porcari, Montecarlo and Castelfranco di Sotto.
The Gombitelli butchery is well-known and appreciated throughout the Versilia area. Its altitude, the total absence of smog and the sea breeze create a perfect microclimate for curing meats.
DOP extra virgin olive oil of Lucca
It has a fruity, basically sweet taste and pungent, bitter sensations. Like all the DOP extra virgin olive oils, the one from Lucca is subject to chemical and organoleptic tests by a panel, in order to verify the absence of defects and the presence of typical positive attributes: fruity, bitter and pungent.
Useful links Farms that produce and sell olive oil and wine
You might also be interested in
&
Wine and Olive Oil Roads