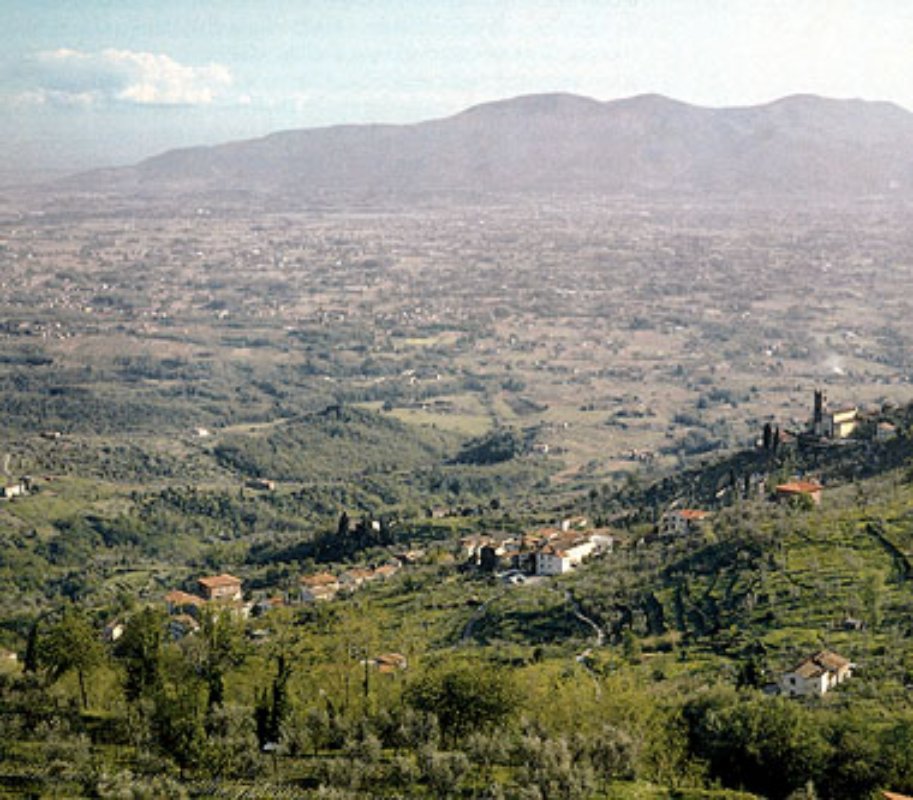 Wine, olive oil and honey
Extra virgin olive oil from Lucca DOP
Extra virgin olive oil from Lucca has a delicate and pleasing flavour
Category
Wine, olive oil and honey
The province of Lucca has been a land of olive groves since ancient times. Oil production took on a new significance between 1300 and 1400, a time when the demand and production of olive oil rose steeply all over the region. Each community had norms and regulations concerning the quality of the olive oil and the varieties of olive used in its production. Over time, this product became a commercial commodity, thanks to the tenacity and skills of local farmers.

Extra virgin olive oil from Lucca has a yellow-ish colour with shades of green. It has a fruity aroma and its flavour is sweet with tangy, bitter undertones. It is made from different varieties of olive including Frantoio and Lecciono.

Gastronomy
This oil and its delicately spicy flavour is best used raw as salad dressing, as a simple dip ('pinzimonio') and in typically Tuscan dishessuch as bruschetta and soups.



You might also be interested in
Lucchesia
Centuries-old towns to explore, spas perfect for a dose of rejuvenation, 18th-century villas set in magnificent gardens: this is the Lucchesia, a lively landscape modeled on the meanderings of the Serchio river and dotted with medieval hubs. ...
Scopri Lucchesiakeyboard_backspace