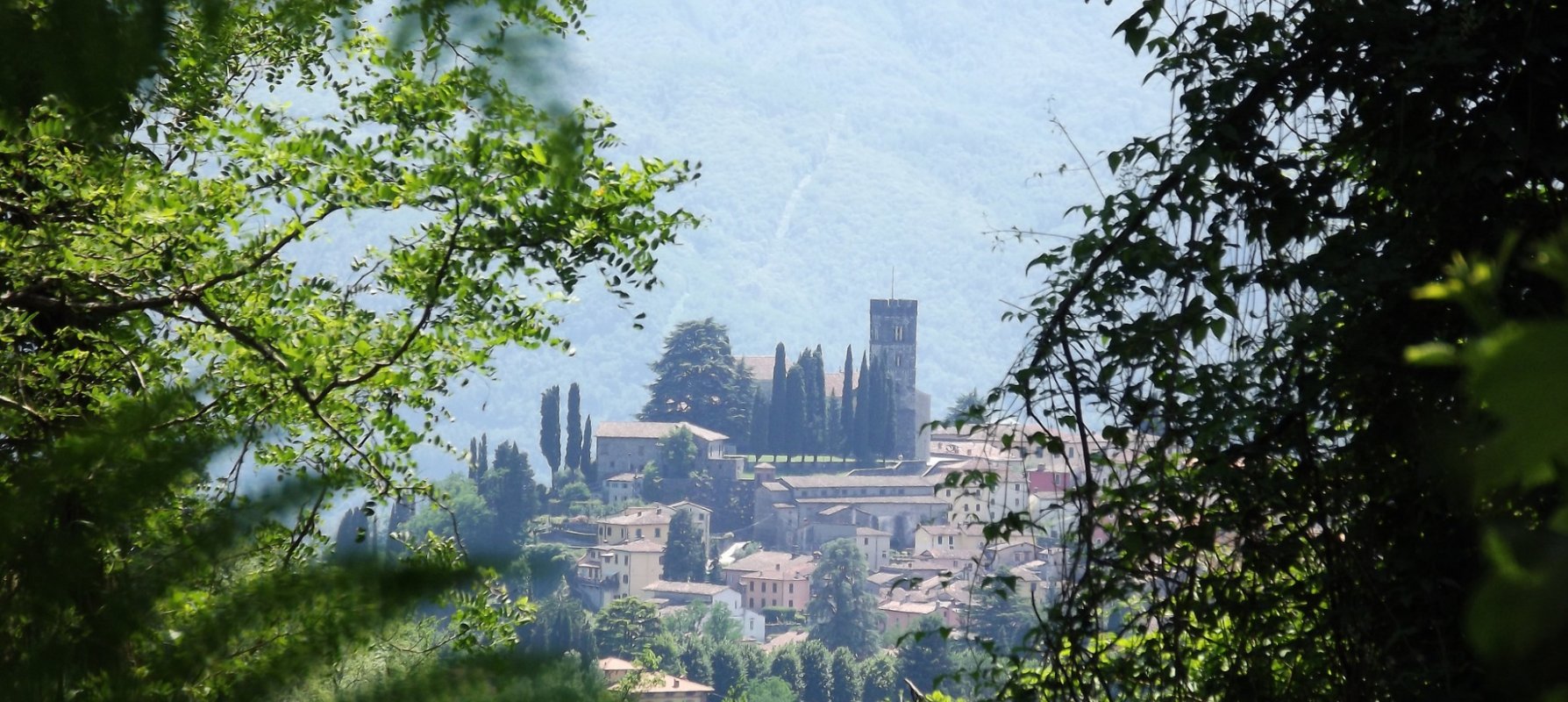 Barga
A pretty medieval town nestled between the Tuscan-Emilian Apennines and the Apuan Alps
A town of centuries-old traditions, dating to the Longobard era in the early Middle Ages (6th-8th centuries), Barga lies in a striking location between the slopes of the Tuscan-Emilian Apennines and the majestic Apuan Alps. The kaleidoscope of colours, mild climate, myriad artworks and the warm welcome of the people add to the sheer beauty of the Barga Mountains.
Barga is dominated by its castle, which perched on a rocky spur displays the traditional structure of the medieval town protected by walls and only accessible through three gates: Porta Reale, Porta Macchiaia and Porta di Borgo. Walking through the narrow streets and tiny piazzas that withstood the test of time, you realize just how haphazard the old edifices are, lodged within a spider's web of walkways. Take via del Pretorio and narrow streets and cart tracks open up left and right, proof of medieval buildings and unusual views as far as piazza Ser Barghesano, when the beautiful facade of the Duomo di San Cristoforo Cathedral appears before you.
Worth seeing is the Conservatorio di Santa Elisabetta, originally an old convent housing the Poor Clares, founded by Saint Michele Turignoli in the 15th century and converted in 1788 by Grand Duke of Tuscany Pietro Leopoldo into a conservatory to teach girls. The impressive rectangular building extends across three orders and conceals a spacious cloister boasting ornate cisterns. Around the town stands the front of the original walls of Barga Castle, erected in the 16th century. Pause for a while in the small church to gaze at the beautiful altar piece by the Della Robbia workshop; equally interesting are the large 15th-century crucifix and two 17th-century paintings.
On reaching the castle at the very top of the town, get your breath back while contemplating the striking figure cut by the Cathedral, crowned by the asymmetric overhangs of the roofs in the old town centre and, further away, beyond the verdant hills dotted with farm and farmhouses, the loft beauty of the Apuan Alps.
For literature lovers a trip to Castelvecchio Pascoli is a must. Just four kilometres from Barga, it is where the poet Giovanni Pascoli lived for several years and the town to which he dedicated his Canti di Castelvecchio. You can still visit the house where he lived with his sister.
Although Barga and its environs are worth visiting at any time of the year, a summer outing here is especially lovely. Maybe on the occasion of one of the many food festivals that bring the town to life, such as Festa delle Piazzette or the Fish and Chip Festival. The portions are generous, so too is the alcohol consumption!
&
TOP ATTRACTIONS IN Barga
people
What's the buzz about?