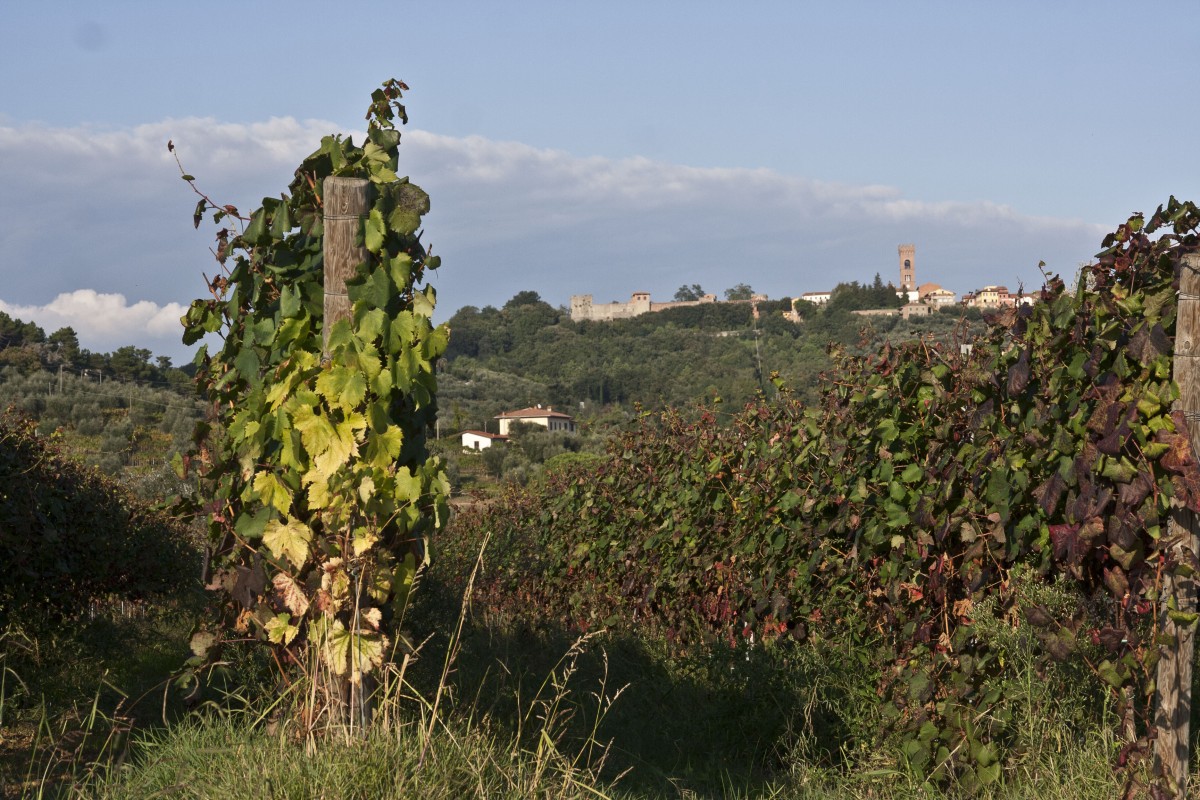 Wine, olive oil and honey
Montecarlo DOC
Popular as early as the XV century, this wine pairs well with seafood dishes
Category
Wine, olive oil and honey
Origin
Montecarlo, Porcari, Altopascio, Capannori
Consortium
Consorzio Vini DOC Montecarlo
Located in the southern part of the province of Lucca, bordering with Pistoia, the DOC Montecarlo production zone has the most prolific winemaking tradition in the entire area. The name comes from the centuries-old village of Montecarlo, near Montecatini, perched on the hil separating the Valdinievole from the Lucca plain, and surrounded by fertile ground.

Already noted and widely appreciated in the past (Pope Gregory XII waxed poetic about it at the beginning of the XV century), Montecarlo wine still has an excellent reputation today on the regional winemaking scene and beyond it, to the point that it's considered one of the finest Tuscan enological treasures. Montecarlo wines are very balanced and scented, with a distinct "personality"; the whites go particularly well with seafood dishes as well as more traditional local gastronomy.
Montecarlo bianco is a blend of Trebbiano toscano (40-60%), Sémillon, Pinot grigio and white Pinot, Vermentino, Sauvignon and Roussanne (40-60%), provided that at least three of the indicated varietals reach 10% on their own.
Montecarlo rosso is obtained from Sangiovese (50-75%), Canaiolo nero (5-15%), Ciliegiolo and/or Colorino and/or black Malvasia and/or Syrah and/or Cabernet Franc and/or Cabernet Sauvignon and/or Merlot (10-15%), and other grapes up to a maximum of 20%.
The maximum yield is 100 quintals per hectare for the white, and 90 for the red. These grapes can be used, respectively, in the production of Vin Santo or Vin Santo Occhio di Pernice. If it undergoes a two-year aging process beginning January 10 of the first year after the harvest, Montecarlo Rosso can earn the Riserva designation.
Montecarlo bianco: a whitish straw color of varying intensity; a bright limpidity; delicate and distinctive scent; a dry, delicate and balanced taste; minimum alcoholic gradation 11°.
Montecarlo rosso: a bright limpidity; a vibrant ruby-red color; an intense scent; a dry, sapid taste; a minimum alcoholic gradation of 11.5°.

Montecarlo rosso Riserva: a bright limpidity, a ruby-red color tending toward garnet; an intense and velvety scent; a minimum alcoholic gradation of 12°.

Vin Santo: a straw-yellow color veering either toward gold or amber hues; a balanced and velvety taste; a minimum alcoholic gradation of 16°.

Vin Santo Occhio di Pernice: a color ranging from intense to pale pink; a warm and intense scent; a sweet, soft, velvety and rotund taste; a minimum alcoholic gradation of 16°.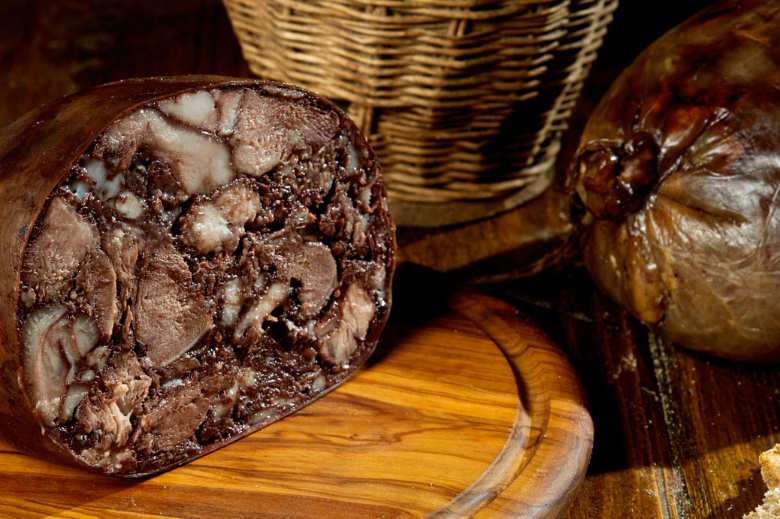 The white goes well with appetizers, from broth-based soups made with Lucchese vegetables, to risotto and fish dishes. It also works well with classic cold cuts from the Garfagnana, such as biroldo or prosciutto crudo bazzone. The red goes well with most any meal; if it's moderately aged, try it with roasts, wild game and traditional dishes from the Lucchesia area.
You might also be interested in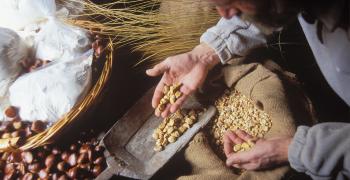 Learn more
Food and Wine
Olive oil, wine, truffle and other culinary delights make up the excellence of Tuscan gastronomy.
continue...