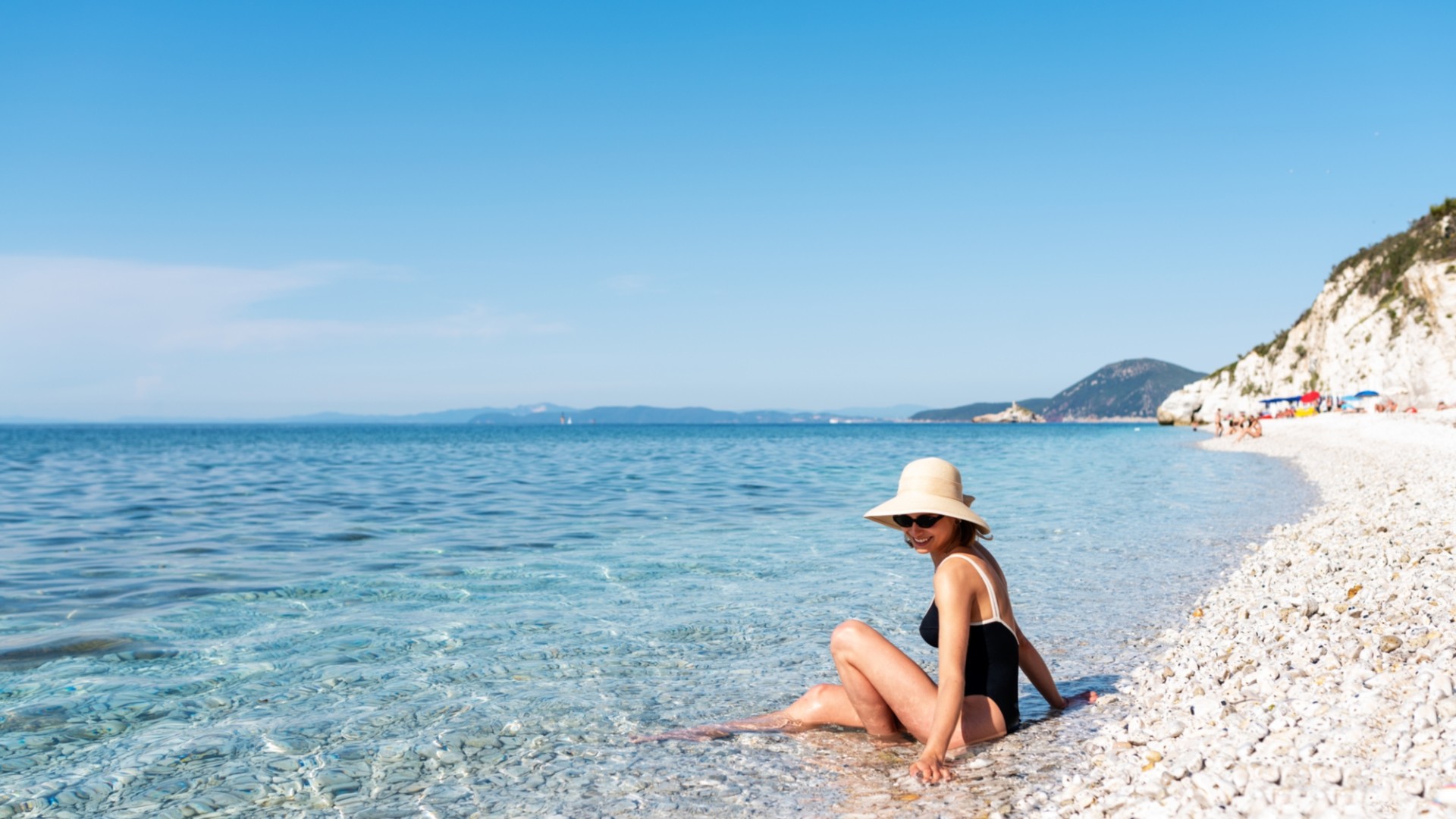 Photo © Ramiro Castro Xiques
Seaside vacation
Relaxation and fun along the coast and on the islands of Tuscany
Long stretches of sand or rocky coves, wild corners of paradise or well-equipped beaches, where the blue flag proudly flies. In Tuscany, days at the beach go well with hiking or biking along park trails, strolling through villages, shopping on the seafront or visiting ancient Etruscan cities.

The golden sand beaches of the Apuan Riviera are dotted with bathing establishments and centuries-old pine forests, above which soar the sharp Apuan Alps. It only takes a few kilometers to go from the shoreline to the slopes of the mountain range.

Versilia is an ideal stop for families seeking the convenience of its bathing facilities and for those who want to have fun, including clubs, restaurants and shopping. Here, in fact, as early as the second half of the 19th century, the first "baths" were built.

It takes only 30 minutes from Piazza dei Miracoli to reach the coast of Pisa, with Marina di Pisa, Tirrenia and Calambrone and with Marina di Vecchiano "set" in the Migliarino San Rossore Massaciuccoli Regional Natural Park.

Continuing south, one finds the crystal clear waters of Livorno and the Etruscan Coast along with the wild oases that dot the coastline with greenery. In the setting of the Gulf of Baratti, one can visit the monumental Etruscan necropolis of San Cerbone and Le Grotte, belonging to the only city built by the Etruscans on the sea: Populonia.

The Maremma, the southernmost area of Tuscany, is the wild heart of the region. The emblem of the undisputed charm of this environment is the Maremma Regional Park, 9000 hectares of untouched spaces where animals live undisturbed in their habitat.

The seven islands of the Tuscan Archipelago are jewels rich in history and prime destinations for lovers of water sports, such as snorkeling, diving, sailing, and windsurfing.
From north to south, from the mainland to the islands, seaside vacations in Tuscany are also an opportunity to discover a flavorful and sunny cuisine that smells of the sea and the countryside: the cacciucco (fish soup) of Livorno, the stuffed squid of Capraia or the tortelli maremmani, all accompanied by the best red, white or rosé wines, which in these parts reach levels of absolute excellence.
Start your discovery
Must-see places, stage-by-stage routes, events and tips for your trip